UPDATED: Official Companion Books for "Harry Potter: A History of Magic: The Exhibition" Announced
UPDATE (July 22):
The cover for the second companion book, Harry Potter: A Journey Through a History of Magic, is now online. The book is available for preorder from Bloomsbury for £11.69, while the first companion book, Harry Potter: A History of Magic, is available for £27.00.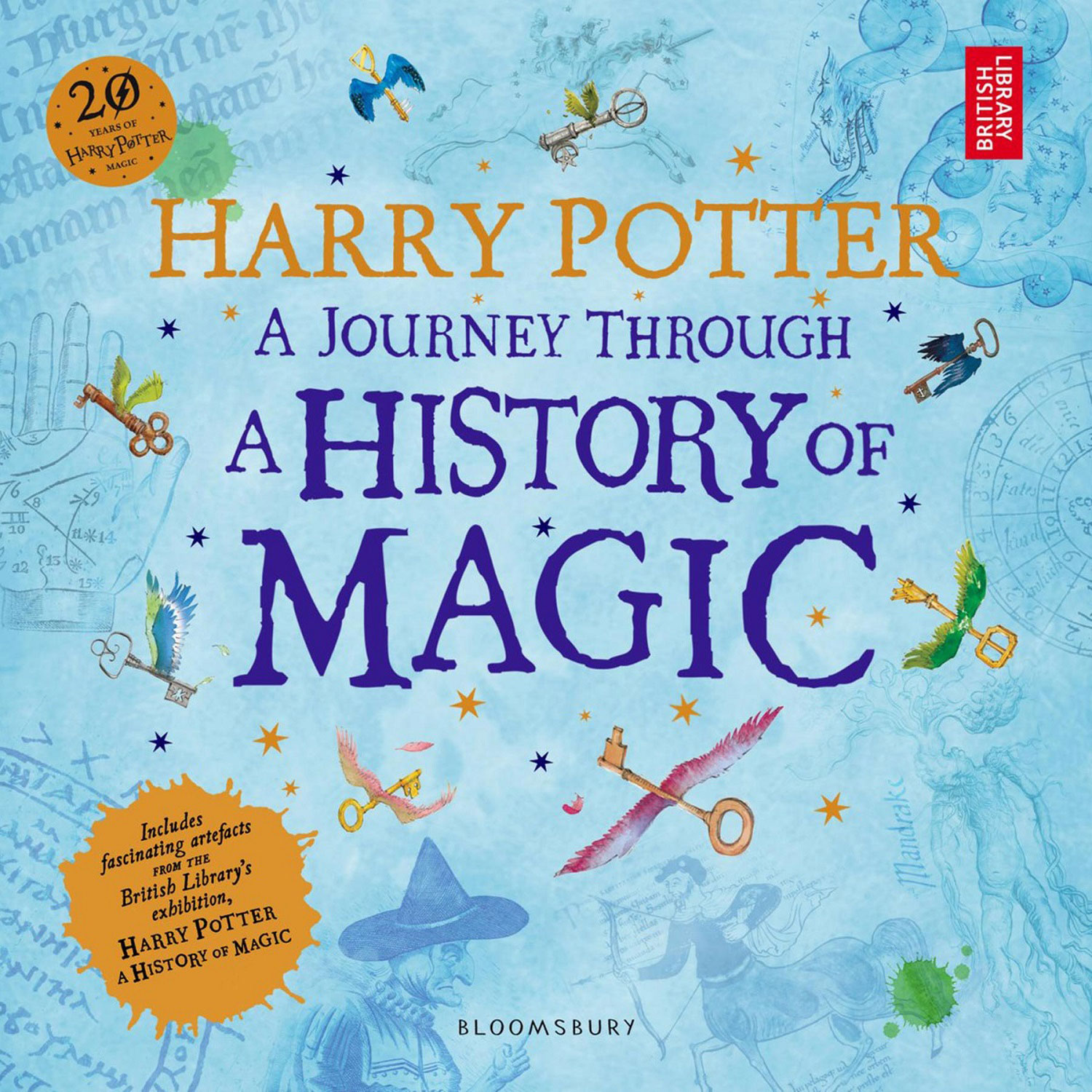 —
In continuing celebration of the 20th anniversary of Harry Potter, Bloomsbury and the British Library will be releasing not one, but two official books showcasing this fall's Harry Potter: A History of Magic. Tickets are now available for the exhibition, which will run at the British Library from October 20, 2017, until February 28, 2018.
Harry Potter: A History of Magic (Hardback) is the official book of the exhibition. In a unique collaboration between Bloomsbury and the curators of the British Library, the exhibition will unveil rare books, manuscripts and magical objects from the British Library's collection, capturing the traditions of folklore and magic [that] underpin the Harry Potter stories. Visitors can marvel at original drafts and drawings by J.K. Rowling and Harry Potter illustrator Jim Kay, both on display for the first time. This book explores the amazing artefacts, manuscripts, original artwork and curators' insights that make up the backbone of the exhibition. A comprehensive companion book, it will also feature essays on each section of the exhibition by cultural commentators, academics and respected writers as diverse as Major Tim Peake, Lucy Mangan, Steve Backshall and Anna Pavord. This is a beautifully produced, full-colour coffee-table book [that] will make the whole exhibition experience available to everyone.

Harry Potter: A Journey Through a History of Magic showcases selected items from the exhibition and is aimed at a family audience. It too explores the subjects studied at Hogwarts and will contain spellbinding facts and information behind the real history of magic, alongside activities inspired by these subjects, creating a rich and rewarding book for families to enjoy for years to come.
The books will be available in hardback from Bloomsbury, and Pottermore will have the e-book versions starting October 20, 2017, in line with the opening of the exhibit at the British Library.