Daniel Radcliffe's "Jungle" Gets Intense New Trailer, "Beast of Burden" Picked Up for Distribution
Daniel Radcliffe's upcoming action-adventure film, Jungle, now has a new release date, trailer, and poster! The drama is based on the true story of Yossi Ghinsberg and his companions, who struggle to survive on an expedition in the Amazon Rainforest.
Previously slated for a January 2018 release, the film has now been moved up to October 20, 2017, in the US. The UK release date is still January 11, 2018.
Check out the new trailer below, which paints an intense picture of Ghinsberg's struggle to survive. You can also see an interactive version of the trailer here, featuring links that take you to the actors' IMDb pages and show you costumes and props from the movie.
This new poster also features a distressed and haggard-looking Dan: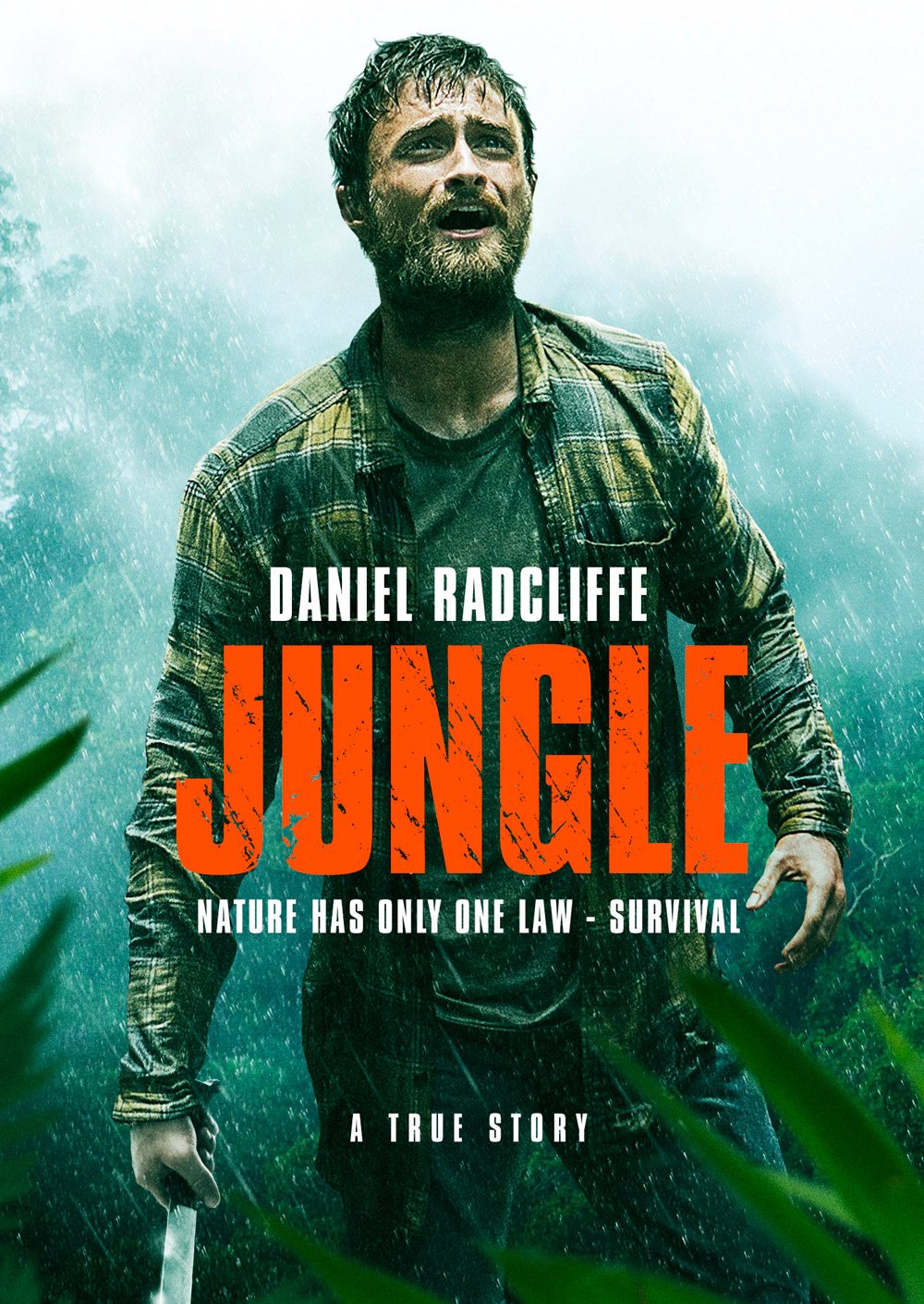 Meanwhile, another upcoming movie of Dan's, Beast of Burden, has just been picked up for international distribution by Lotus Entertainment. US distribution rights are already held by Entertainment One.
Dan's casting in the film was announced last year. He plays Sean Haggerty, a smuggler running drugs across the US–Mexico border by plane while keeping his activities secret from his wife.
Beast of Burden also stars Pablo Schreiber (Orange Is the New Black) and Grace Gummer (Mr. Robot) and is directed by Swedish director Jesper Ganslandt. According to IMDb, it is expected to be released in February 2018.
Are you excited to see Jungle or Beast of Burden?