"Potter" Events Roundup: Welcome Home
Attention, fellow witches, wizards, and magic-loving Muggles! Prepare to dive into a world of magic with this roundup of spellbinding events that will have you drooling for pudding, butterbeer, and a trip to Diagon Alley!
It was a Hogwarts Masquerade for lucky fans in Tennessee last weekend! Held at Hamilton Place and United Way of Greater Chattanooga, the free event enticed plenty of fans for a night of food and family-friendly fun. Storytelling, Honeydukes, and pumpkin juice? We wish we were there!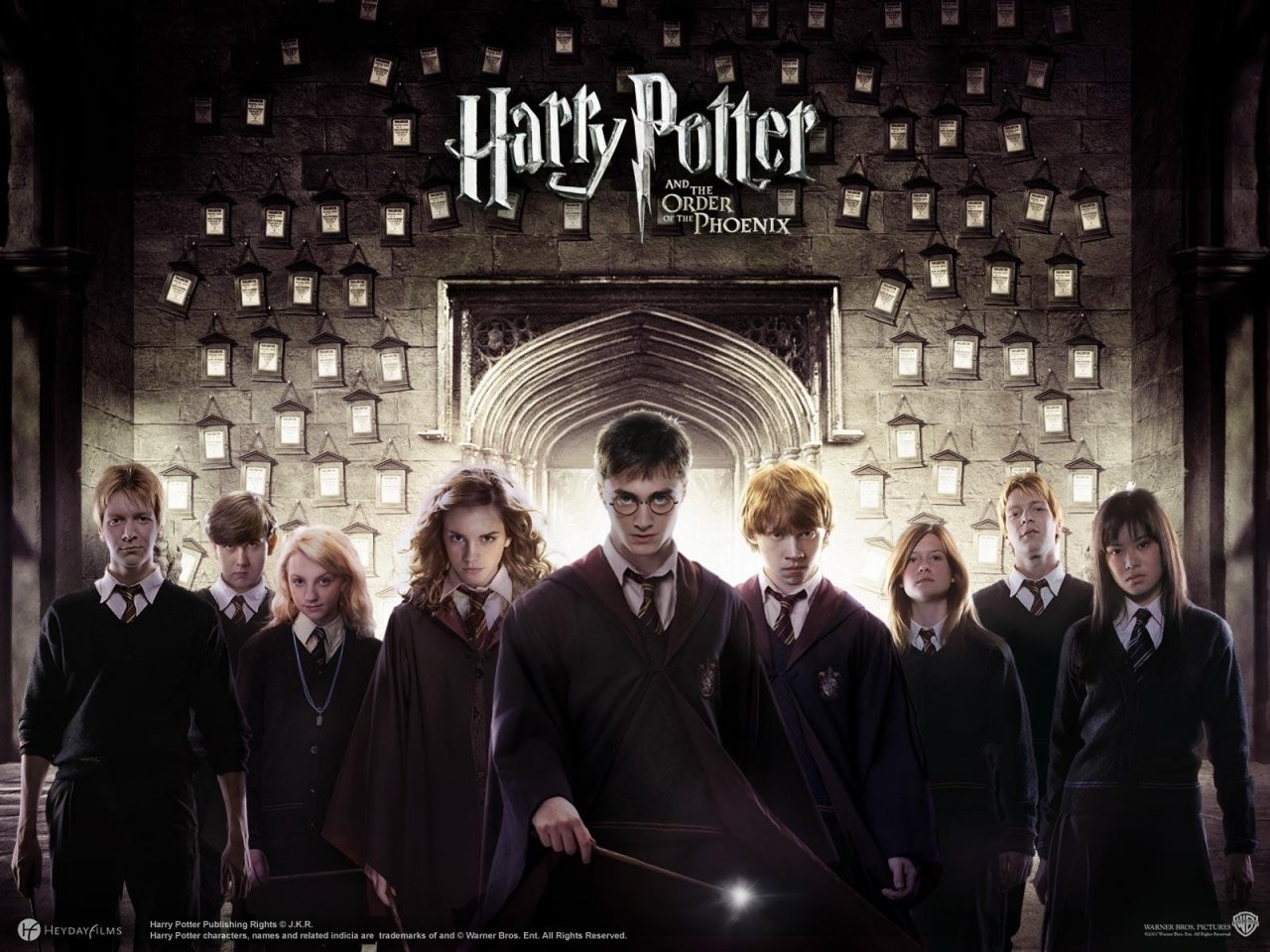 Meanwhile, in Binghamton and Ithaca, New York, the Binghamton Philharmonic Orchestra, led by guest conductor Ron Spigelman, performed John Williams' scores from the first three Potter films as well as Patrick Doyle's music from Goblet of Fire.
The philharmonic's executive director, Brittany Hall, spoke of the search for creating such a successful concert, inspired by an earlier concert featuring Williams' scores from the iconic Star Wars films.
We knew that we needed to figure out what was next after the 'Star Wars' concert.

It was so popular that people came out of that concert feeling great and asking us, 'So what next?' We started going through our list of movies and thinking whether any of the big movies had an anniversary coming up.

You can never go wrong with John Williams, and then we figured out it was the 20th anniversary of the 'Harry Potter' books. Ithaca also has a 'Harry Potter' festival, and I thought it would be fun to partner with them, so I gave them a call, and they were completely onboard. It just took off from there.
To give the concert a more magical feel, guests were encouraged to come dressed as their favorite characters or in the colors of their beloved Hogwarts House. Awesome!
Speaking of concerts, Potterheads in Hartford, Connecticut, will be thrilled to know that the Hartford Symphony Orchestra will be performing scores from Harry Potter and the Chamber of Secrets in April of next year. With tickets for the event going on sale on November 20, this is an event you do not want to miss!
Interested in getting a Potter tattoo? Look no further than Hogwarts Tattoos in Gloucestershire, England! On October 29 from 12 p.m. to 4 p.m., TokyoTattoo Studio transformed into a tattoo parlor for young fans to enjoy getting magical tattoos (no needles involved!).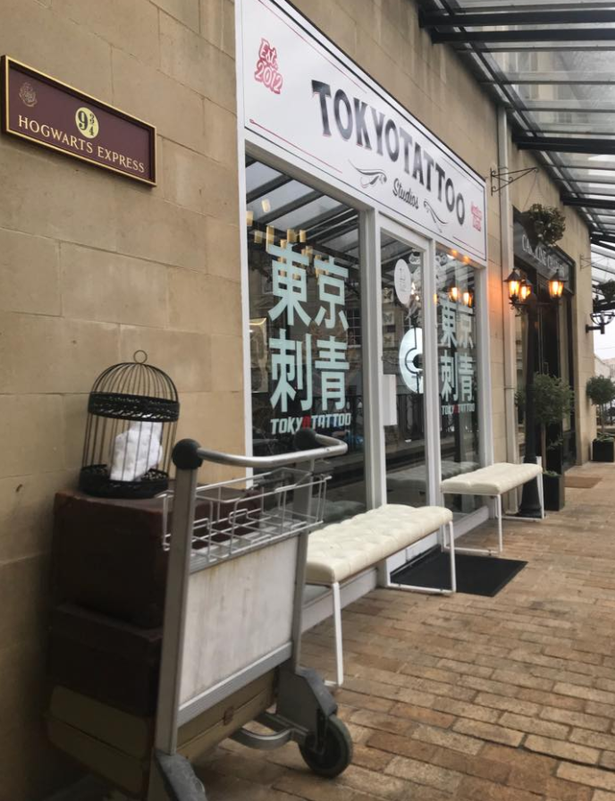 Tattoos, concerts, the Quidditch World Cup heading to Italy… we get it! The wonderful world of Potter is everywhere. Including yoga.
On October 29, yoga instructor Isabel Beltran led participants into various Potter-inspired poses, including the Nimbus 2000 (plank) and the Fluffy (three-legged pose). Since the yoga class fell on the Halloween weekend, participants were welcome to dress up for the occasion as long as they could still move in their costumes. Of course, wearing a Marauder's Map tank top or Diagon Alley leggings was encouraged!
Now, if you're a Potterhead with a sweet tooth and happen to be in Richmond, Virginia, before November 5, listen up! On October 23, Carytown Cupcakes transformed into a magical bakery with delightful decorations everywhere, including floating candles, Dementors, the Mirror of Erised, and more. General Manager Jessye Valerie spoke of her excitement at decorating the shop for the transfiguration.
This is the highlight of my year. Every year it gets bigger. I love seeing return customers… seeing their reaction to the new stuff.
With the bakers having prepared 12 types of Potter-themed cupcake flavors, including Aunt Petunia's Pudding and Detention with Umbridge (oh, dear!), we have no doubt that Carytown Cupcakes was the talk of the town! After all, it's not every day you get to take part in a Horcrux Hunt, drink butterbeer, and listen to Hermione Granger read.
In heartwarming news, a Potter-themed pop-up shop recently opened inside a Lincoln charity shop in England. From keyrings and mugs to replica wands and broomsticks, St. Barnabas Hospice sold an array of official merchandise, much to the delight of its new goods buyer, Emma-Jayne Parker.
We're so excited to launch this new venture, which was agreed after such a successful [s]teampunk pop-up shop in September.

It's great that we've managed to get our hands on the official merchandise, and even movie replica props such as wands and broomsticks. We've got such a wide range of stock that people will be hard pushed for choice!

We're urging Harry Potter fans to come from far and wide to visit this shop and help us to raise some much[-]needed money for hospice care in Lincolnshire.

Without wonderful people spending their money in our shops, we wouldn't be able to support and care for people  living with a life-limiting or terminal illness across Lincolnshire.
Now that's magic.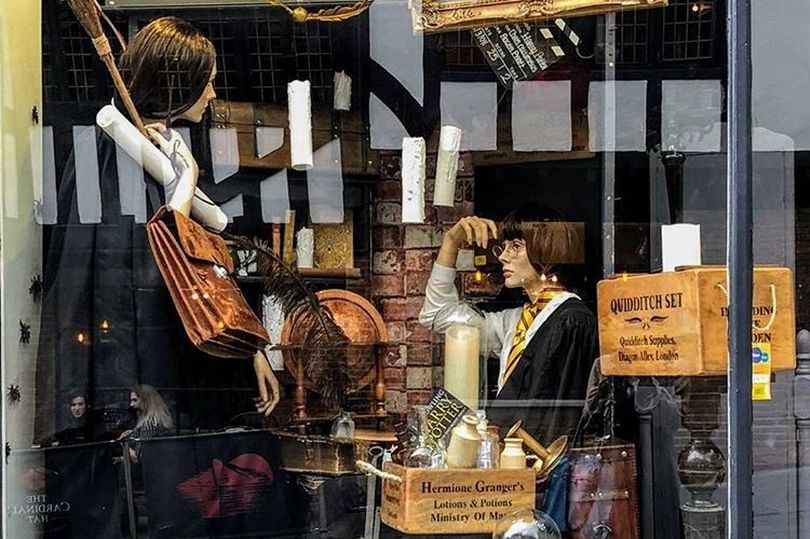 In another display of affection, a father in Seattle set out to make Halloween as memorable as possible not only for his daughters but also for the entire community. With constant support and a strong work ethic, Jonathan Chambers successfully created Diagon Alley for Seattle witches, wizards, and Muggles alike.
Harry Potter[…] this fantastical world is [a] perfect theme for Halloween.

Diagon Alley is the perfect atmosphere for the holidays from Halloween through the New Year, and we plan to take advantage of the excitement for local charities.
The project was officially opened to the general public for the first time on Halloween, and by the looks of it, it definitely did not disappoint!
People were floored, elated and genuinely in awe of what we all created in the short period it was under construction. The number one comment I received last night was 'Thank you for doing this for a community.' It is a good news story in the middle of a lot of depressing ones currently.
With thousands of dollars being raised for cancer research, Chambers discussed his hope for more people to get involved in doing good.
I want people to be inspired to get involved. Make a difference with [whom] you can [make an] impact [on], your community, the people in your immediate circle. We had friends and family of all skill levels get involved and make a difference with this project. No excuses; just get up and do it.
Agreed! Seattle's Diagon Alley will be open until Christmas time, so what are you waiting for?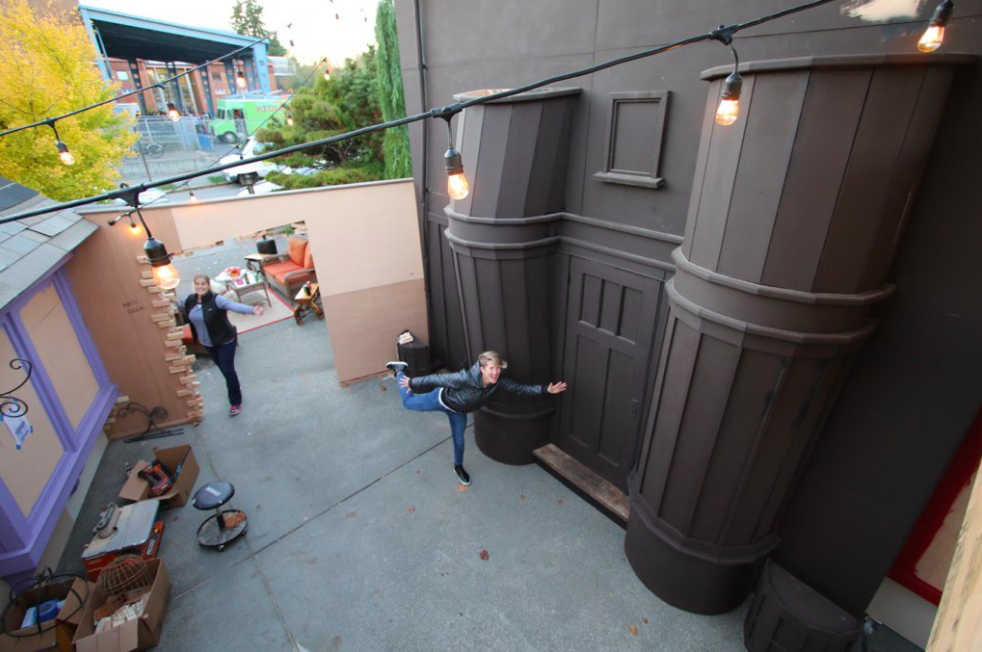 And for the ultimate festive day out this Christmas, check out this Winter Wonderland-esque cinema, which will soon become a "Snow Kingdom"!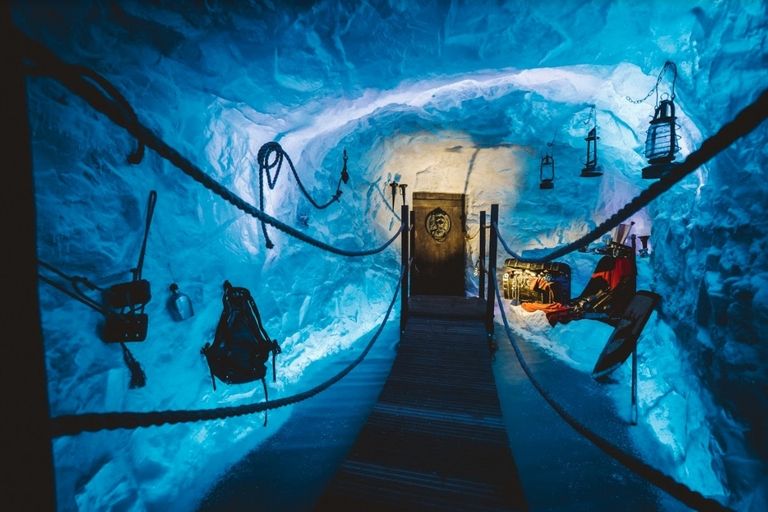 The Backyard Cinema will be screening the Potter films this Christmas alongside some other terrific films, including Wonder Woman and The Revenant.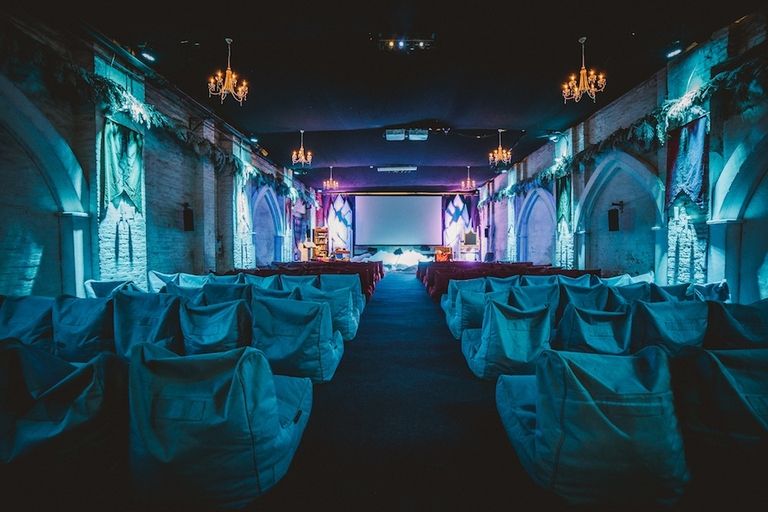 In presenting the Snow Kingdom, "ticket holders will enter an adventure into the fantasy realm at Backyard Cinema's permanent home of Mercato Metropolitano in Borough, London. Changing the face of cinema one theme at a time, Backyard Cinema's Snow Kingdom is set in an enchanted castle, deep in the snowy mountains in a magical land. Adventurers will enter through a secret entrance at the foot of the mountain and venture th[r]ough an ice cave across a frozen lake! Once inside the grand ballroom, relax on giant beanbags [sic] and enjoy potion[-]themed cocktails before settling under a blanket to watch a favorite movie."
Finally, the Roanoke Ministry of Magic is hard at work ensuring preparations for its Potter festival on October 6, 2018! With over 9000 eager witches and wizards attending this year's festival in May, there is no doubt that next year's festival will be excellent.
So many events, so little time! We hope you enjoyed this special roundup on November 3 (happy birthday, Sirius Black!) and would love to know if you've attended a Potter event in the past or plan to do so in the near future.