Could Queenie's Loyalties Be Tested in "The Crimes of Grindelwald"?
Among the more compelling parts of the first official image from Fantastic Beasts: The Crimes of Grindelwald was the way in which Queenie and Jacob were placed nearest to Grindelwald. An accompanying clip tweeted by the official Fantastic Beasts account showed Queenie turn ever so slightly and gaze up at Grindelwald. She does not turn her body all the way around to face Grindelwald, but tilts her head just enough for him to be in her line of vision. The expression on her face conveys neither fear nor repulsion, but rather a calm intrigue. As a cloud of gas engulfs the featured characters, Jacob, Queenie, and Grindelwald are the last to disappear. Having had ever a year to ruminate on Fantastic Beasts and Where to Find Them, I had begun to suspect Queenie as a likely candidate to be swayed by Grindelwald's loyalties.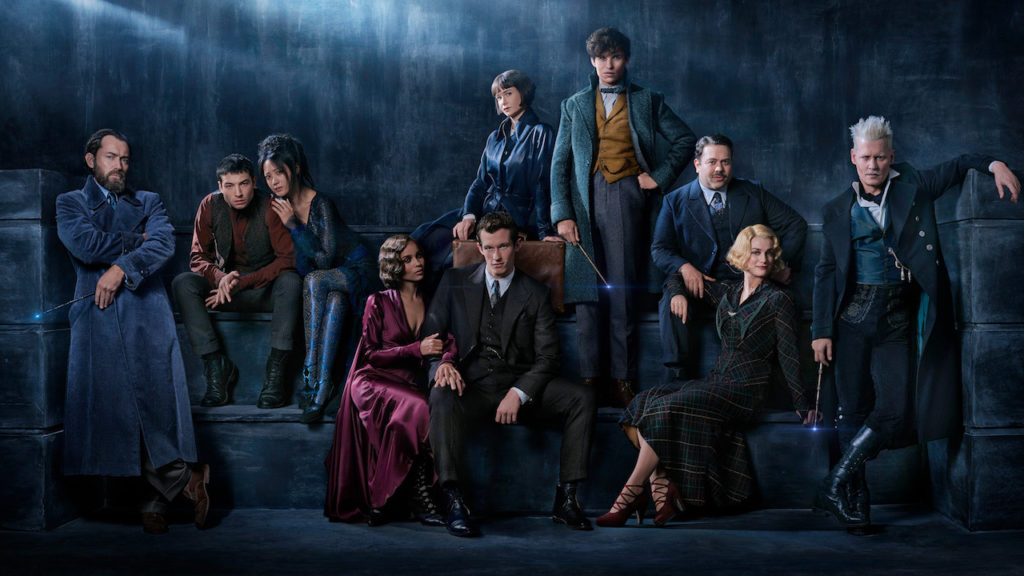 The Goldstein sisters are not strangers to flouting laws where they see fit. In Fantastic Beasts and Where to Find Them, Tina recounts attacking Mary Lou Barebone "in front of a meeting of her crazy followers." Queenie blackmails an Obliviator into not removing Jacob's memory by threatening to expose him cheating on his partner ("Hey, Sam – does Cecily know you been seeing Ruby?"). I also suspect that Queenie invoked some form of magic to ensure that Jacob's memories weren't wiped out at the end of the film, but were suppressed, lying dormant, and ready to be brought back to the surface. At the very least, Queenie breaks one of the wizarding world's "most sacred laws" by reacquainting herself with Jacob at the very end of Fantastic Beasts and Where to Find Them.
It's Queenie's relationship with Jacob that shaped much of the heart of the first Fantastic Beasts film. Their characters embodied a meeting of two worlds, between wizards and Muggles. Through Jacob, we were vicariously introduced to the magical community in 1920s New York. I suspect that the relationship between these two characters will play a more significant role in propelling the plot of The Crimes of Grindelwald and future Fantastic Beasts films. This conjecture is based on the fact that love is a very prominent theme in J.K. Rowling's wizarding world and provides characters with strong motivations to act the way they do.
Rowling was quick to address a potential plot hole in Fantastic Beasts and Where to Find Them by suggesting that Queenie was unable to detect Grindelwald masquerading as Graves because Grindelwald was employing Occlumency. This to me was not exactly a watertight response. Unless the real Graves was an Occlumens, might Queenie not have come to suspect this sudden change in the way that he was behaving? Also, while Occlumency prevented Queenie from infiltrating Grindelwald's mind, she had to be aware that he was using it. Even if she couldn't see his thoughts, the fact that he was shielding his thoughts should have been a concern.
With Rappaport's Law not being repealed until 1965 and the strict segregation between wizards and Muggles in the United States, Queenie's loyalties might be swayed by a misguided vision of what life under a world in which Grindelwald is in power might be like. With the abandonment of the Statute of Secrecy, Queenie and Jacob might be free to pursue their relationship legally. Could Queenie's love for Jacob be the catalyst that tempts her to join Grindelwald's cause?