A Rare Chance to Own "Potter" History!
If you are looking for a chance to own a piece of Potter history but missed some of the other different auctions this year, look no further! A signed first edition of Harry Potter and the Chamber of Secrets is up for auction until December 1. The book has the original dust jacket and comes with a holographic sticker from J.K. Rowling's office proving the authenticity of the signature.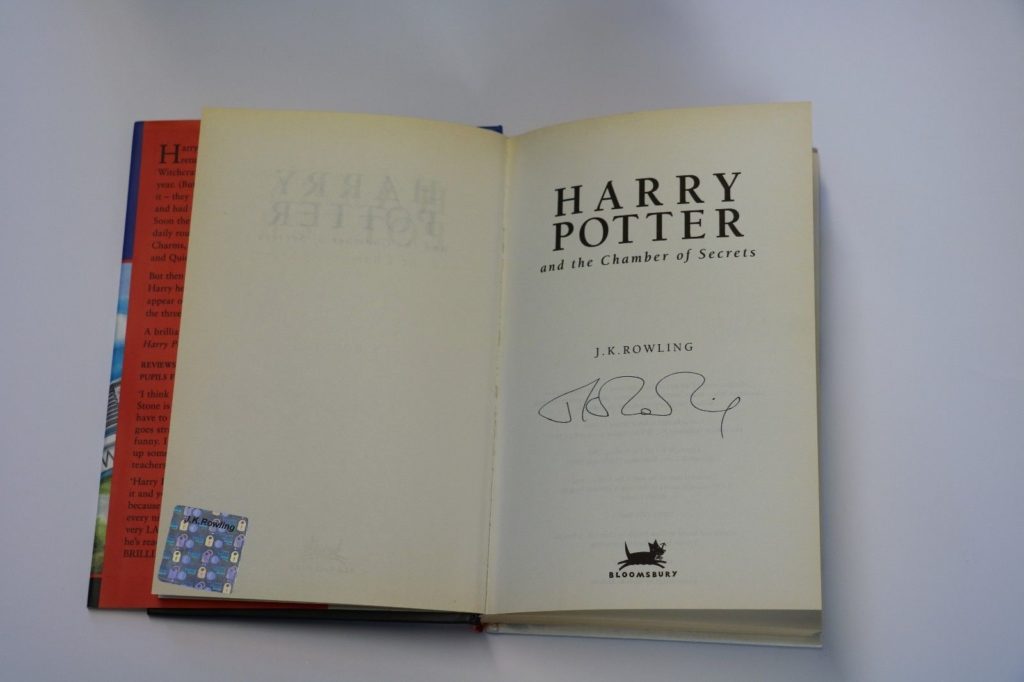 The book is being sold as part of a week-long fundraiser called Book Week Scotland that consists of auctioned items and experiences, events, and more, with all proceeds going toward the Scottish Book Trust, an organization that works to inspire readers and writers across Scotland.
Along with the signed book, other items for auction include a personal portrait illustration by children's illustrator Chris Riddell (who will be illustrating a new color edition of The Tales of Beetle The Bard) and a personal consultation for an unpublished writer with literary agents at Jenny Brown Associates.
The Scottish Book Trust funds thousands of literary festivals across Scotland while also developing materials for readers and educators alike. The CEO of the Scottish Book Trust, Marc Lambert, spoke recently about the auction, explaining why this fundraising opportunity is important to the organization.
These exciting auction items each offer a rare opportunity to bid for a literary treat while supporting our work in communities across Scotland. We rely on fundraising, donations and grants to continue bringing our life-changing programmes to people from all walks of life so that everyone has an equal chance to thrive through reading and writing.
For information on how to bid on the items as well as other info about Book Week Scotland, check out the Scottish Book Trust's website!