Title of Second "Fantastic Beasts" Movie Finally Revealed (Plus First Image!)
We've been waiting for what feels like forever to find out the title of the next movie following Fantastic Beasts and Where to Find Them. Given the expanding storyline, would it even follow the Fantastic Beasts pattern the way the Harry Potter movies followed their pattern? Now, with exactly a year to go until the release date, Warner Bros. has announced that the second movie in the series will be named…
Fantastic Beasts: The Crimes of Grindelwald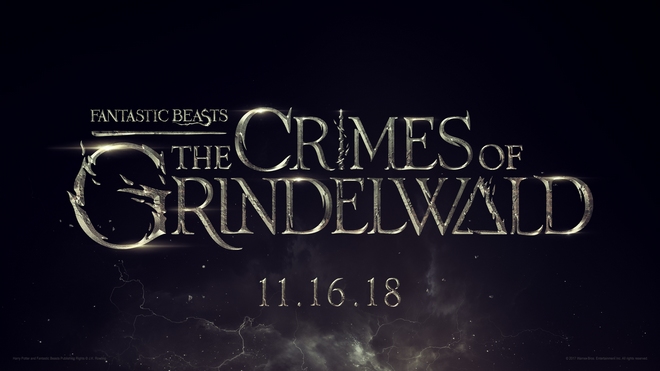 The first official image from the film has also been released!
The cast photo tells us a lot about the relationships of the new characters compared to those we have previously seen in the first film. Young Dumbledore (Jude Law) doesn't exactly look like we pictured, but then again, he's getting ready to battle someone he once cared about.
Credence has clearly survived, since they've included Ezra Miller in the photo, and has some sort of connection to newcomer to the franchise Claudia Kim, who will portray a Maledictus, "the carrier of a blood curse that destines her ultimately to transform into a beast." Perhaps helping her come to grips with her destiny will help Credence heal as well?
The questions we've been asking about Newt's relationship with Leta Lestrange appear to potentially be answered since Zoë Kravitz cuddles up to Callum Turner, who portrays Theseus Scamander, Newt's hero brother.
In recent weeks, we've learned that Newt will be having a book launch party, heard that Nicolas Flamel will have a role in the movie, and had a look at Newt's travel permit application. We can't wait to learn more!
Fantastic Beasts: The Crimes of Grindelwald will hit theaters November 16, 2018, in the US and UK.