Brian Selznick to Illustrate New Covers to Celebrate US 20th Anniversary of "Harry Potter"
It doesn't seem like that long ago that illustrator Kazu Kibuishi created new covers for the Potter series, honoring 15 years since the release of the first book in the US, but it's already time for a new illustrator to tackle the task of creating covers for this iconic series. Brian Selznick, the author and illustrator of works like The Invention of Hugo Cabret and Wonderstruck, will provide new covers for all seven books as part of Scholastic's 20th-anniversary festivities.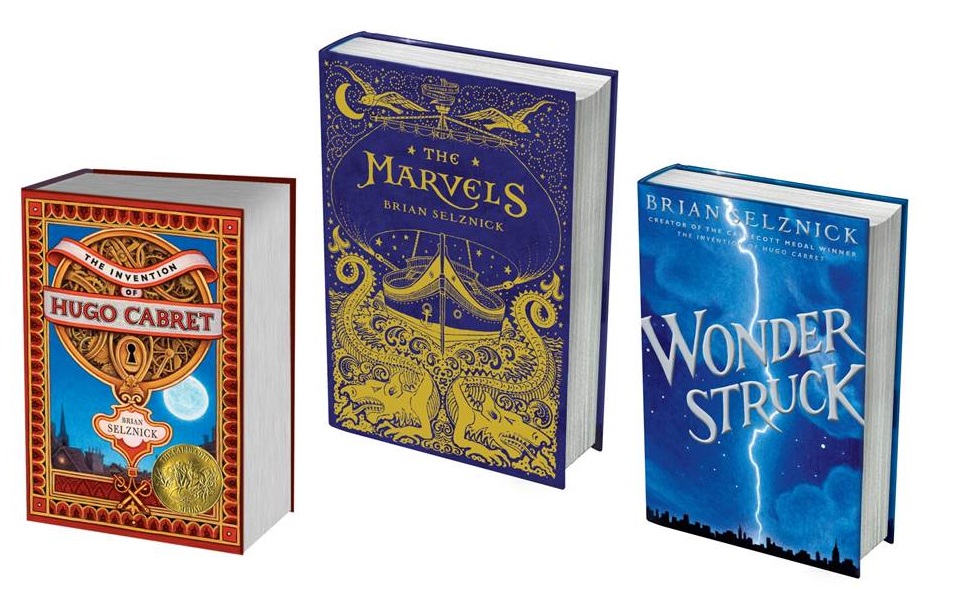 As American fans know, Harry Potter and the Sorcerer's Stone wasn't released by Scholastic until a year after Bloomsbury's publication of Harry Potter and the Philosopher's Stone in 1997, meaning that for US fans, celebrations honoring two decades of Potter are just beginning. While Bloomsbury marked the occasion with the release of House editions (which will soon include Harry Potter and the Chamber of Secrets!), Scholastic has instead tapped one of its most popular authors – and Caldecott-winning illustrator – to give the series a revamped look.
Selznick is understandably excited to tackle the role:
I'm a big Harry Potter fan, and it is an incredible honor to illustrate J.K. Rowling's iconic series. I am thrilled to play a part in this exciting 20th[-]anniversary celebration and look forward to meeting Harry Potter fans and readers across the country.
Ellie Berger, President of Scholastic Trade, also praised Selznick's involvement:
Brian Selznick, with his unique and cinematic approach, is a visionary and the perfect artist to illustrate these new Harry Potter editions, for readers of all ages. As the longtime U.S. publisher of Harry Potter, we've seen firsthand the impact of the series over the past twenty years — from the early support and enthusiasm among booksellers and librarians, to kids discovering the books for the first time, and to families and friends lining up for midnight parties. On this milestone anniversary, we are excited to join the legions of fans as we celebrate this cultural phenomenon and look forward to introducing Harry Potter to a new generation of readers.
Selznick's designs will grace new paperback editions of the series, set to be released in July 2018; a box-set of all seven new covers will follow in September 2018.
Sharp-eyed fans will have noticed Selznick's comments about meeting readers across the country, and in a press release, Scholastic has teased that it is planning major events at bookstores, libraries, schools, and festivals across the US. We'll be updating readers as we receive more information about the celebrations, so keep an eye out in the coming months!
Are you excited to hear that Selznick will be giving a new take on the Potter covers? How do you think he'll do?