"Didst Thou Not Mark the Jest of the Silkworm?": Literary Clues in "The Silkworm"
by Dr. Beatrice Groves
The Silkworm is Rowling's most explicitly "literary" novel to date, and she has described it as a "novel about novels with another novel inside it." In my previous posts, I argued that literary allusions are important within the first Strike novel, but within The Silkworm, these multiply exponentially. To take some examples: The in-text novel Bombyx Mori is described as "a perverse Pilgrim's Progress" (102); Waldegrave likens reading it to "Treasure Island, y'know… black spot. Suspicion on everyone who read that bloody book" (315); Quine's previous novel is called The Balzac Brothers (referencing the great French realist novelist); Strike quotes Catullus in Latin (and gives his own translation), and two of the characters studied Jacobean revenge tragedy together in their youth, just as Robin's mother is doing now. The uncomfortable link between Elspeth Fancourt's suicide and that of a real writer (likewise one half of a literary couple) is explicitly noted when Waldegrave describes how she "gassed herself, à la Sylvia Plath" (95). Above all, of course, the meta-referentially of writing a "novel about novels with another novel inside it" is underlined by Rowling's first use of chapter epigraphs.
Each of the 50 chapters of The Silkworm is preceded by a quotation from an early modern play (or in one case, poem). While these are predominantly drawn from Jacobean revenge tragedies – which establishes an effective literary context for the grotesque murder at The Silkworm's heart – they cover an unexpectedly wide chronological and generic range.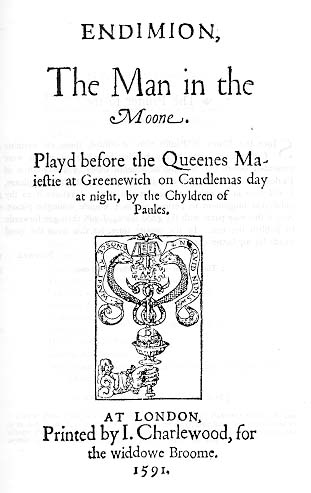 The epigraphs move from early Elizabethan comedy and romance (such as Lyly's Endymion and Robert Greene's Orlando Furioso), through Jacobean tragedy to Restoration comedy. The most frequent author of these epigraphs is, surprisingly, the Restoration playwright William Congreve, most famous for his comedy The Way of the World. (And pleasingly – for the most-quoted writer in a work written while Rowling's pseudonym was yet unmasked – Congreve first wrote under a pseudonym.)¹ One of the less well-known Congreve plays from which Rowling quotes – his sole tragedy, The Mourning Bride (1697) – is now famous only for a quotation-turned-proverb, which is highly relevant to The Silkworm's plot:
Heav'n has no Rage, like Love to Hatred turn'd,
Nor Hell a Fury, like a Woman scorn'd.
In many cases, these epigraphs work by carrying both an explicit reference to the chapter they precede while also "weaving in" larger clues.² Take, for example, the epigraph to Chapter 34 (which is from another Congreve play, Love for Love):
O Lord! what have I said? my unlucky tongue!
This alludes not only to the obvious slip of the tongue that occurs in this chapter in the Robin/Matthew relationship plot (in which she lets slip that she has been driving down the M4) but also, and more subtly, to Fancourt's "Eff – Ellie" (298) mistake, which the reader is far less likely to spot.
In another example, the epigraph to Chapter 18 is from Ben Jonson's comedy Every Man in His Humour:
For this I find, where jealousy is fed,/ Horns in the mind are worse than on the head.
Early modern comedies were obsessed with cuckolding (and the horns that were its symbol), and this quotation opens a very short chapter revolving around Matthew's fear – unfounded, yet not unreasonable given to whom she is affianced – that Robin is being unfaithful. These lines are spoken at the end of Every Man in His Humour by Justice Clement in reproof to the wealthy merchant, Kitely, for his causeless jealousy of his wife. Matthew, like Kitely, works in finance (and his conversation, like Kitely's, is peppered with financial phrases: "ninety k" and "a quarter of a mill" [73]), and possibly, Rowling is drawing on the traditional idea that working with money makes people especially liable to jealousy. Kitely has a propensity to treat people as possessions, and his attachment to money – a substance that can be so easily reckoned – has infected his personal relations and made him possessive. The epigraph, however, also gives Matthew's jealousy a wider implication. It relates it to the early modern milieu of Bombyx Mori, where cuckold's horns do actually appear (for Quine, as Strike notes, is an author "born four hundred years too late" [241]). The epigraph means that the jealousy-motive is folded back into the main murder narrative where, sure enough, a horned character suffers a similarly imagined (rather than actual) act of cuckolding (something that will prove crucial to uncovering the murderer).³
Near the end of The Silkworm, the epigraphs finally turn explicitly to the subject of silkworms themselves. Silkworms are central to the meta-textuality of Rowling's novel since they tie together The Silkworm (the novel she is writing), Bombyx Mori (the novel-within-the-novel), and the early modern epitaphs that draw attention to this aspect of Rowling's plot. Bombyx Mori, being the Latin name for the silkworm moth, means that the novel-within-the-novel has, in effect, the same name as the novel in which it appears. And Bombyx Mori is itself a self-referential text, a roman à clef with its author as the eponymous silkworm.
Silkworms are the caterpillar of the Bombyx mori moth, and unlike many caterpillars (who use bristles or poison for protection), they are unusually defenseless, having no resistance to predators. This helplessness is echoed by the protagonist of Bombyx Mori. Just as Bombyx mori cocoons are stifled in order to reel silk from them (the hole made by the emerging moth makes them unreelable), so Bombyx will likewise be killed. Another name for a silkworm is the "imago" of its moth, and Bombyx is the image of Quine – like the silkworm a spinner of stories – and Quine claims, full of the "essential innocence and purity" (103) symbolized in the whiteness of both silkworm and moth.
In a nasty twist, Bombyx mori has been so overbred by thousands of years of sericulture that the adult moths no longer have a mouth or working digestive system – a fact that finds a grotesque parallel in Quine's murder and a rather more subtle one in the question of the extent to which the manuscript of Bombyx Mori transmits Quine's authentic voice.
One slightly startling reason, therefore, that Rowling uses Jacobean revenge tragedies for the majority of her epitaphs is that they, too, are texts that are concerned with silkworms. At the time these plays were being written, James VI and I were making a serious attempt to set up a native silk industry to rival that of Italy, France, and Spain. In 1609, James made lavish plans for 10,000 mulberry trees (the Morus on which Bombyx mori feeds) to be planted. This is a telling context for the court satire of early modern tragedies, which often attack the contemporary taste for fashion and display and the silks in which this taste is clothed. In both Webster and Middleton, as in other early modern dramatists, silkworms are signifiers of excess. Ben Jonson's comedy The Magnetic Lady, or Humours Reconciled (1632), for example, even has a character called Sir Diaphanous Silkworm, whose name is indicative of his status as a "hanger on" who cares about his fashionable clothes above all else.
Six of The Silkworm's epigraphs are taken from Webster's White Devil (1612), a violent revenge tragedy of perverse sexuality starting with an extended metaphor drawn from the silkworm.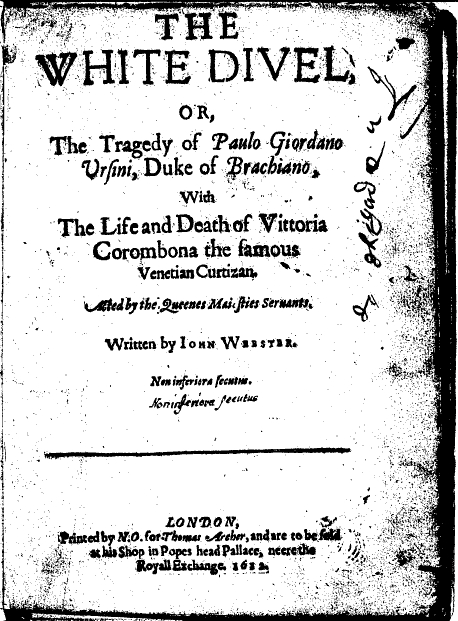 At the end of The Silkworm, as the plot begins to tighten around the murderer, two "silkworm" epigraphs are taken from Webster's White Devil: "Didst thou not mark the jest of the silkworm? (Chapter 45); "Ha, ha, ha, thou entanglest thyself in thine own work like a silkworm" (Chapter 47). These quotations come from the second scene of the play in which the foolish Camillo uses an example drawn from sericulture to make a bawdy joke about how he will abstain from sleeping with his wife that night:
Your silkworm used to fast every third day, and the next following spins the better.
Camillo, proud of his joke, boasts to Flamineo, "Didst thou not mark the jest of the silkworm?" unaware that he is, in fact, the dupe of both Flamineo and his wife (Flamineo's sister, Vittoria). Camillo persuades himself that it his idea to lock himself up and give Flamineo the key, an action that leaves his wife free to cuckold him and will eventually end in his murder. Camillo's duping by Flamineo is made clear in the second quotation as Flamineo laughs at Camillo's self-immolation:
Ha, ha, ha, thou entanglest thyself in thine own work like a silkworm.
Camillo casts himself as the silkworm, locks himself up, and unwittingly plays into his murder's hands. The parallel with The Silkworm is precise.
The importance of Webster as a source for The Silkworm is indicated not only as the regular epigraph quotations from White Devil and Duchess of Malfi but also because Webster's plays are referenced in the narrative. Robin's mother is taking a literary course, and she watches Michael Fancourt's interview in the hope that he might "let drop some bons mots that would help her with essay on Webster" (294). Temptingly enough, this double link to Webster – in which the playwright both appears within the narrative and is quoted in the extra-narrative "frame" – is itself another form of literary allusion; this double-Webster link also occurs in the work of another crime novelist Rowling admires. In the persona of Robert Galbraith, Rowling has spoken twice of P.D. James as a detective novelist whom she "loves" and read "a lot" in her teens. The title of P.D. James's first detective novel – Cover Her Face – is a quotation from Webster's Duchess of Malfi, and her later novel, The Skull Beneath the Skin, is a T.S. Eliot quotation about Webster from "Whispers of Immortality":
Webster was much possessed by death/ And saw the skull beneath the skin.
The Skull Beneath the Skin is framed by a Webster quotation, as eight chapters of The Silkworm are, and as with Mrs. Ellacott's Webster assignment, so Webster also appears within the novel's narrative as The Skull Beneath the Skin centers on a performance of The Duchess of Malfi. P.D. James, like Rowling, thus doubly fixes the milieu of Websterian revenge tragedy as the context for her murder. And in Rowling's novel, as in James's, this heavily stressed "revenge" context proves to be somewhat of a red herring.
Mrs. Ellacott, eager for "bons mots that would help her with essay on Webster," is pleased that Fancourt begins his interview talking of how in his new novel "his desire for revenge drives the plot" (295). But soon it becomes clear that his love for his dead wife has become the real subject of the interview (as Robin notes, "He's not talking about revenge" [296]). Mrs. Ellacott concludes in annoyance, "This is no good. I wanted blood and guts, Michael. Blood and guts" (298). The hint behind the humor here is that the motive for the murder is not – as we've been lead to believe with all these Jacobean revenge tragedy epigraphs and the baroque grotesque of the murder itself – about revenge at all. Rather, as the Fancourt interview turns out to be, it is about love (and – a crucial strand in The Skull Beneath the Skin likewise – blackmail).
In tomorrow's article, I will look at what I think is the novel's most telling epigraph: the "silkworm" quotation from The Revenger's Tragedy.
---
¹Like Robert Galbraith (and indeed, J.K. Rowling), Congreve also took an interestingly gendered pseudonym. Congreve took the name Cleophil, which is a male version of the name that the prince Pyrocles (Cleophila) takes in Sidney's Arcadia (c. 1580) when he pretends to be a woman in order to get close to the woman (Philoclea) he loves (inventing a name that is an anagram of hers). In a strikingly gender-fluid move for a 16th-century text, when Pyrocles dresses as Cleophila, the narrative voice refers to him as "she."
²This is the phrase Rowling uses about the epigraphs to Career of Evil: "It was fun too weaving in the great lyrics of Blue Oyster Cult."
³This aspect of the murder plot also has echoes in the (alleged) paternity of Charlotte's (alleged) pregnancy.
---
Dr. Beatrice Groves teaches early modern drama at Oxford University and is the author of Literary Allusion in Harry Potter, which is available now. Don't miss her earlier posts for MuggleNet, in which she discusses Harry Potter and Shakespeare, Harry Potter and Sherlock Holmes, and more!
Writing with cutting-edge literary analysis of the series,
Bathilda's Notebook
explores the literature and ideas that have most inspired Rowling, from Shakespeare to Sherlock Holmes.
Want more posts like this one? MuggleNet is 99% volunteer-run, and we need your help. With your monthly pledge of $1, you can interact with creators, suggest ideas for future posts, and enter exclusive swag giveaways!
Support us on Patreon