Is Noma a Patronus? New Interview with Jamie Parker, Noma Dumezweni, and Paul Thornley
The Broadway production of Harry Potter and the Cursed Child is just two months away, and the cast and crew are abuzz. Earlier this month, costume designer Katrina Lindsay spoke about the challenges of creating Potter costumes for the stage. Just this week, J.K. Rowling, director John Tiffany, and playwright Jack Thorne were interviewed by the New York Times about the production's move stateside. Also, stars Jamie Parker (Harry), Noma Dumezweni (Hermione), and Paul Thornley (Ron) were interviewed by Broadway.com about the show that they are preparing to share with New York audiences. They spoke about the story itself, their Harry Potter film counterparts, their move to a Broadway stage, and more.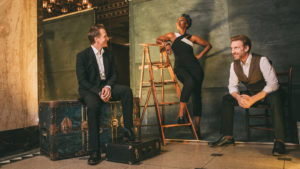 Parker discussed the importance of telling stories like Harry Potter. 
There's a need to tell a story like this: to be given a myth that's written large on this grand scale. It tells us who we are; it teaches us something about us, and it completes something that was left undone.
Thornley, in true Ron fashion, joked about the trio's roles as parents on and off the stage.
The three of us are all parents in real life, and a lot of it is about parenting and the mistakes you make. So it's a self-help show.
The trio also discussed meeting the Harry Potter film stars. Dumezweni gushed about Emma Watson.
Emma was extraordinary. Emma, I fell in love with.
Likewise, Thornley called Rupert Grint "lovely." Parker mentioned that Daniel Radcliffe had sent flowers and a card, and he also spoke of the other Potter actors who had come to see Cursed Child.
But more than that—I mean, you've got Miranda Richardson, Michael Gambon, Jason Isaacs, Jim Broadbent. Just like a who's who of British actors…They've all been in. It's glorious. It's a hell of a thing to be a part of.
Dumezweni revealed her feelings about her upcoming Broadway debut.
I'm kind of in a dream state and freaking out all at the same time. It's that thing to be careful what you wish for. [I always thought] it was going to be off-Broadway. For me, Broadway was musicals, and you'll never ever see me in a musical. I mean, never say never, but most likely you'll never see me in a musical.
Dumezweni's costars declared her the most magical of the trio, with Thornley calling her "twinkly." Parker compared Dumezweni to something even more magical.
You're practically a Patronus.
Parker discussed the issue of "keeping the secrets" of the show.
Hundreds of millions of people have bought the play text. That's not the show. The show is the experience of being in the theater. A lot of people have consciously decided not to read it.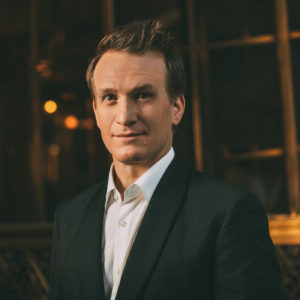 Dumezweni got down to some of the major themes of the Harry Potter series and the ways in which the story is ongoing.
Everyone needs to connect. We're all outsiders, and what I love about the original stories is that these three outsiders—wherever they come from, they were outsiders—and they met, and they gelled. They went on these adventures and obstacles, and they each had something to give to each other. Now, in Harry Potter and the Cursed Child, we are these grown-ups with our own families. The cycle is never[-]ending.
Are you going to see Harry Potter and the Cursed Child on Broadway? The show opens at the Lyric Theatre on April 22. In the meantime, you can read the full interview on Broadway.com.