Universal Opening Rooftop Bar with View of Hogwarts; Plus, New Ride Construction Update
You'll soon be able to take in a beautiful rooftop view of Hogwarts while enjoying snacks and refreshments at Universal Orlando Resort. Universal's new Aventura Hotel opens in August, and it will feature Bar 17 Bistro on its top floor, with views of all three Universal parks, including Hogwarts, Hogsmeade, and the erupting Krakatau Volcano.
And the best part is, you don't have to be staying at the hotel to visit! The bar will be open to the public and will feature menu items like nachos, sliders, and global-inspired cocktails and small plates.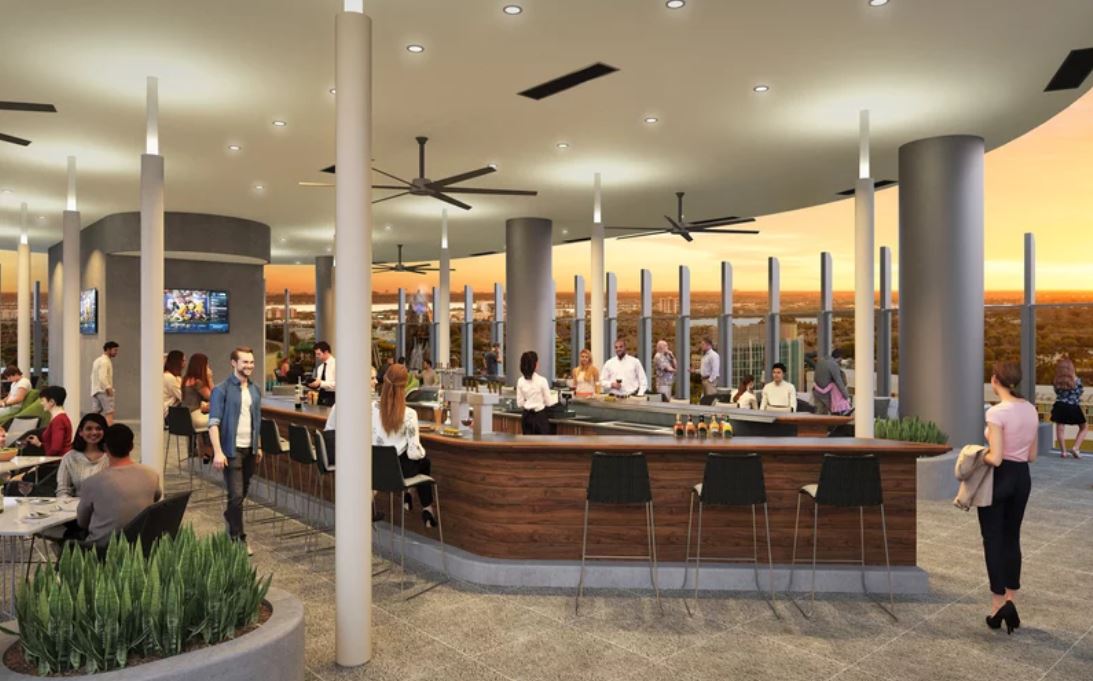 Meanwhile, details on the new ride that will replace Dragon Challenge are still strictly under wraps, but we know that the project is codenamed "Project 942." In February, two construction permits were filed with the City of Orlando – one for demolishing and replacing existing transformers and the other to continue foundation design for a new facility. Now, a new permit gives another hint of some of Universal's construction plans:
• Architectural and structural design of attraction scenes associated with the existing building, including modifications to the building envelope of existing building
This appears to mean that the existing queue buildings for Dragon Challenge, where visitors walked past items like dragon eggs and the Triwizard Cup, are now being repurposed for the new ride rather than being demolished entirely.
We can't wait to learn more!