"Cursed Child" Becomes Highest-Grossing Play in Broadway History!
Last week, Harry Potter and the Cursed Child set a Broadway box office record with $2,138,859 gross for the week ending April 8, 2018, making it the fifth-highest-grossing show of the week. This number means Cursed Child is now the highest-grossing play in Broadway history, and this is before it has even officially opened!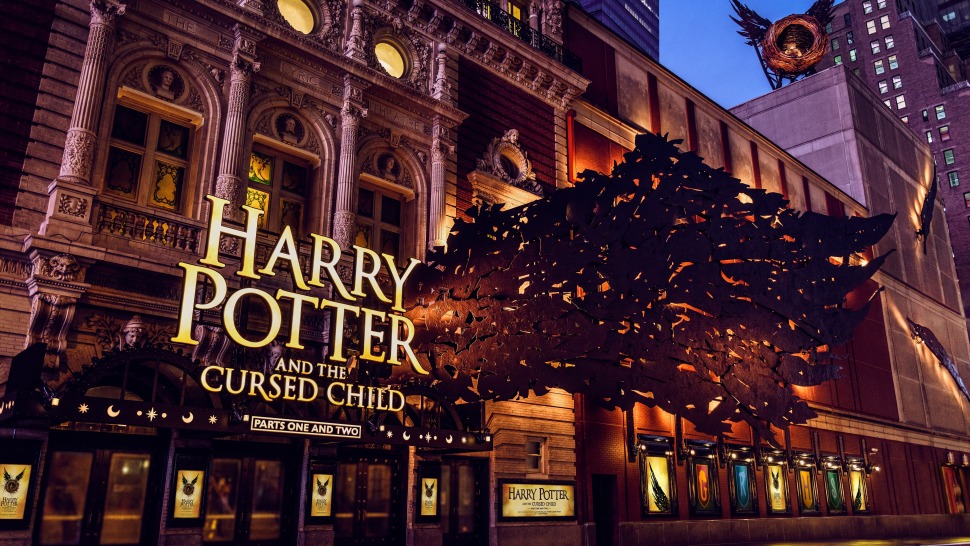 Previously, the highest-grossing play was the drama All the Way, which grossed $1,623,495 in June 2014. The Lyric Theatre does have 200 more seats than the Neil Simon Theatre, which is where All the Way was staged; however, 300 of Cursed Child's seats are being sold for $40 or less, with 150 of those tickets going for only $20 each. Cursed Child's other tickets are also not extravagantly priced. The average ticket is selling for $165, while a pair of the most expensive tickets (one for each part) costs $575.
Cursed Child recently broke another record by winning nine Olivier Awards at last year's ceremony in London, which is more than any other play or musical in West End history. The show's streak of good fortune is unlikely to end here. With an opening on April 22, Cursed Child will be eligible for the 2018 Tony Awards. It's certainly possible we will see a Potter Tony for Best Play added to the franchise's slew of awards.
When are you seeing Cursed Child? Did you contribute to the record-breaking number?