Cover Art for the "Crimes of Grindelwald" Screenplay Released!
Pottermore has just released something that you'll want to see if you're eagerly awaiting the November release of Fantastic Beasts: The Crimes of Grindelwald! Like the first Fantastic Beasts film, the screenplay for Crimes of Grindelwald will be published in book form, and Harry Potter graphic design duo MinaLima is back with the cover art!
Pottermore notes that the publishers for the screenplay will vary by country, and one market will get the screenplay a day earlier. The screenplay "will be published in the UK by Little, Brown; in the US and Canada by Scholastic; and in the French language by Gallimard," and the French version of the screenplay will be released on November 15, rather than November 16.
Check out the cover, as posted by Pottermore, below!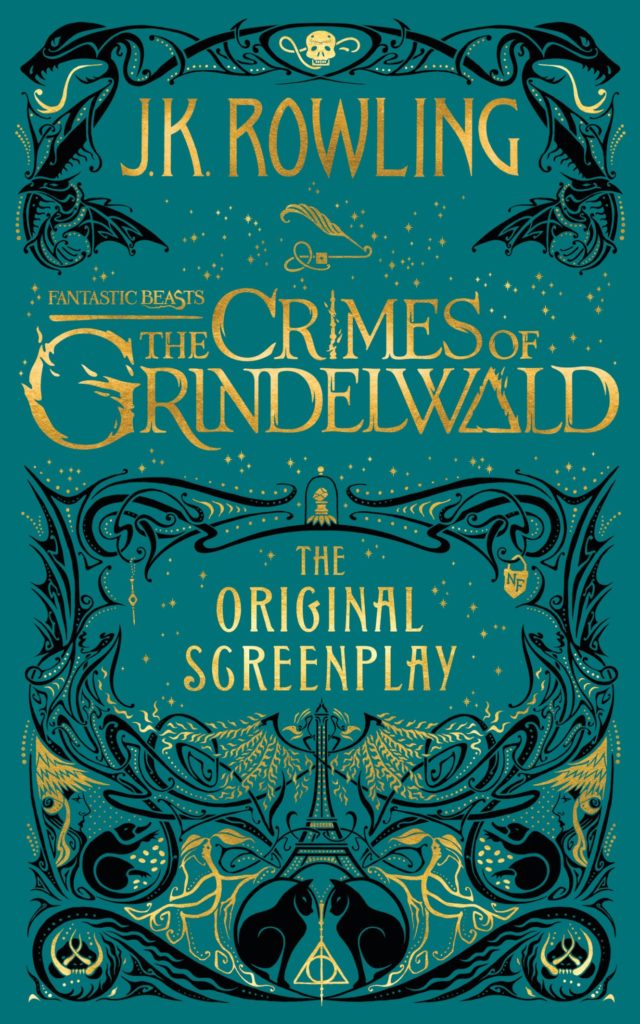 Pottermore has written more about the cover, including some of the hints it contains about the upcoming film's plot.
The artwork pays homage to Paris as one of the cities visited in The Crimes of Grindelwald, with the Eiffel Tower taking central focus. Eagle-eyed fans will also spot a few magical creatures, including a Bowtruckle and a Niffler, along with a few other recognisable Wizarding World symbols, such as the Deathly Hallows. We can also spot a locket with the letters 'NF', a piece of jewellery, and an ominous skull hanging over the top of the cover. But what do all of these mean for the story?
Miraphora Mina and Eduardo Lima also spoke to Pottermore about their art.
The Art Nouveau aesthetic is so strong in this film. The costumes, the architecture, the colours: that all felt like something we should really push [in the cover]. So while there are Easter eggs and hidden gems in here, they're all knitted in with these swirls and flourishes that really follow that traditional aesthetic.

The location is so significant in this film, and the Eiffel Tower is so iconic, it lends itself to this design. And as for the colour, we wanted to keep the gold theme running through, but as the storyline is getting darker, we introduced this black silhouette design. And the overall colour is typical of the period.
The screenplay is available for pre-order in the United States and the United Kingdom now, for release on November 16, 2018. What else can you spot in the cover art?