Harry Potter Book Night 2019 Celebrates Hogwarts!
Bloomsbury has announced the theme and date for 2019's Harry Potter Book Night! Since we are going back to Hogwarts in this fall's Fantastic Beasts: The Crimes of Grindelwald, it's fitting that on February 7, 2019, readers will celebrate Hogwarts School of Witchcraft and Wizardry during Bloomsbury's annual Book Night.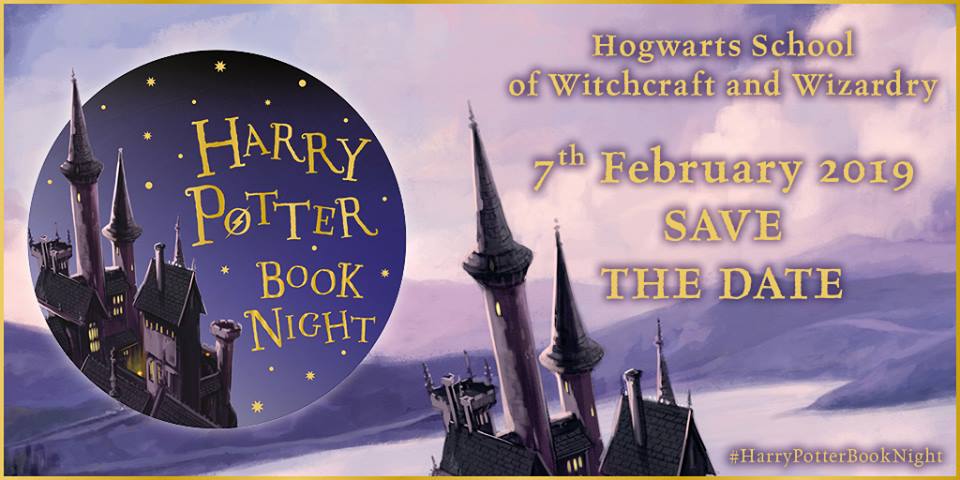 On its Book Night website, Bloomsbury explained the choice of Hogwarts as the theme: "As the scene of so many seminal moments in the Harry Potter stories, it feels high time we celebrate all things Hogwarts!" 
If you're interested in hosting a book night on February 7, 2019, you can request an event kit from Bloomsbury. It will be filled with "inspirational activities, event ideas and practical resources themed around Hogwarts School of Witchcraft and Wizardry – everything you need to make this the best Harry Potter Book Night yet!" 
You can register for a printed or downloadable event kit. Registration for a printed kit closes November 15, 2018, and only the first 5,000 to register from the United Kingdom and Republic of Ireland will receive a printed kit. The downloadable kit will be available in December. Click here to register for your kit, which will include "[a] tips and suggestions sheet to help you host your party, invitation templates, an event poster, games, activities, and quizzes" for approximately 40 children ages 8 and up.
More information is sure to be released as the event grows closer. Check with your local library or bookstore to see if they are hosting an event, or host one yourself! Let us know in the comments what you're planning for Harry Potter Book Night!