Jude Law Confirms Dumbledore Is Not Teaching Transfiguration in "Crimes of Grindelwald"
Jude Law has finally spoken out about his role as Albus Dumbledore in the upcoming Fantastic Beasts sequel, Fantastic Beasts: The Crimes of Grindelwald. In an exclusive interview with Entertainment Weekly, Law revealed that Dumbledore is actually not the Transfiguration professor during this film.
When asked to confirm Dumbledore's teaching role, Law responded, "He doesn't teach Transfiguration, actually, not at this stage."
EW asked for clarification, reminding Law that canon states that Dumbledore was the Transfiguration professor before becoming Headmaster. Law answered, "At this stage in his career, he's not [the Transfiguration professor]. I'm not sure I'm allowed to say what he teaches…"
We had a feeling Dumbledore might have a different teaching position during this movie. The trailer showed him in the Defense Against the Dark Arts classroom, and now we've also seen this new photo, which shows Dumbledore and a young Newt in the DADA classroom.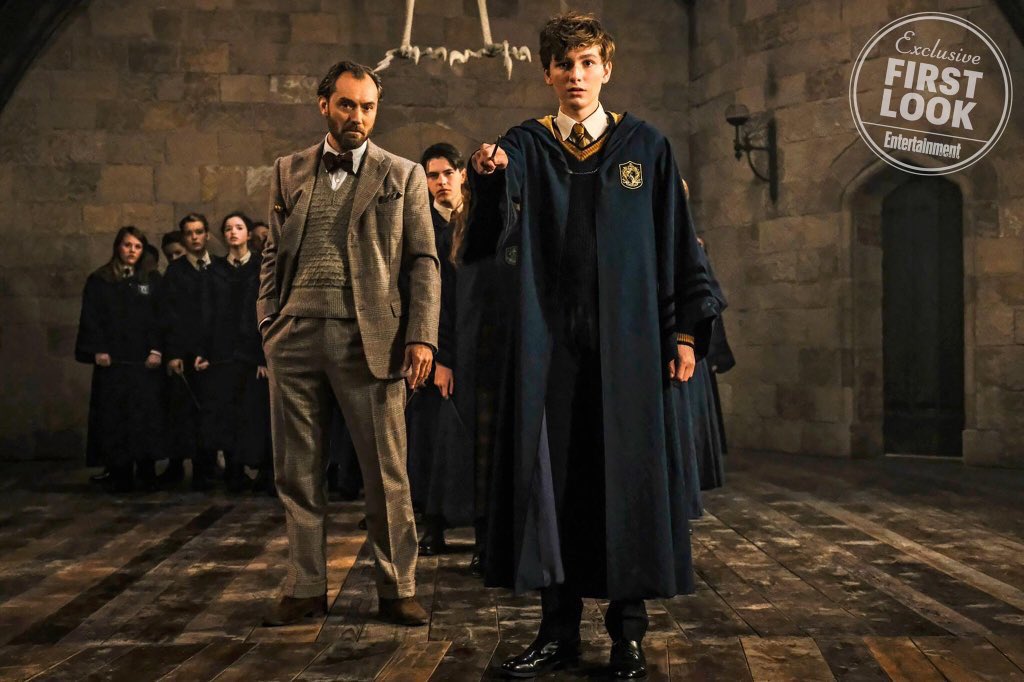 With this evidence, we're convinced Dumbledore is actually the DADA professor during Crimes of Grindelwald. Law may not be able to confirm yet, but knowing that Dumbledore is not the Transfiguration professor in this film is very helpful. What do you think about this new information? Could we see Dumbledore become the Transfiguration professor during the Fantastic Beasts series, since he isn't already? Speculate with us in the comments!