"iAnimal", Narrated by Evanna Lynch, Nominated for 2018 Raindance Award
Evanna Lynch is an amazing activist for animal rights. She was recently seen marching on Animal Rights March Day, and now a film she narrated has been nominated for Best Social Impact Experience at the 2018 Raindance Film Festival. The five-minute documentary is called iAnimal: The Dairy Industry in 360-Degrees [sic].
The "360-Degrees" in the title refers to the 360-degree immersive experience. Audience members watch the short film through a virtual reality headset. Lynch narrates the film while the viewers experience life on the floor of a dairy farm, where they witness the "day-to-day abuses that are hidden from the public by the agricultural industry."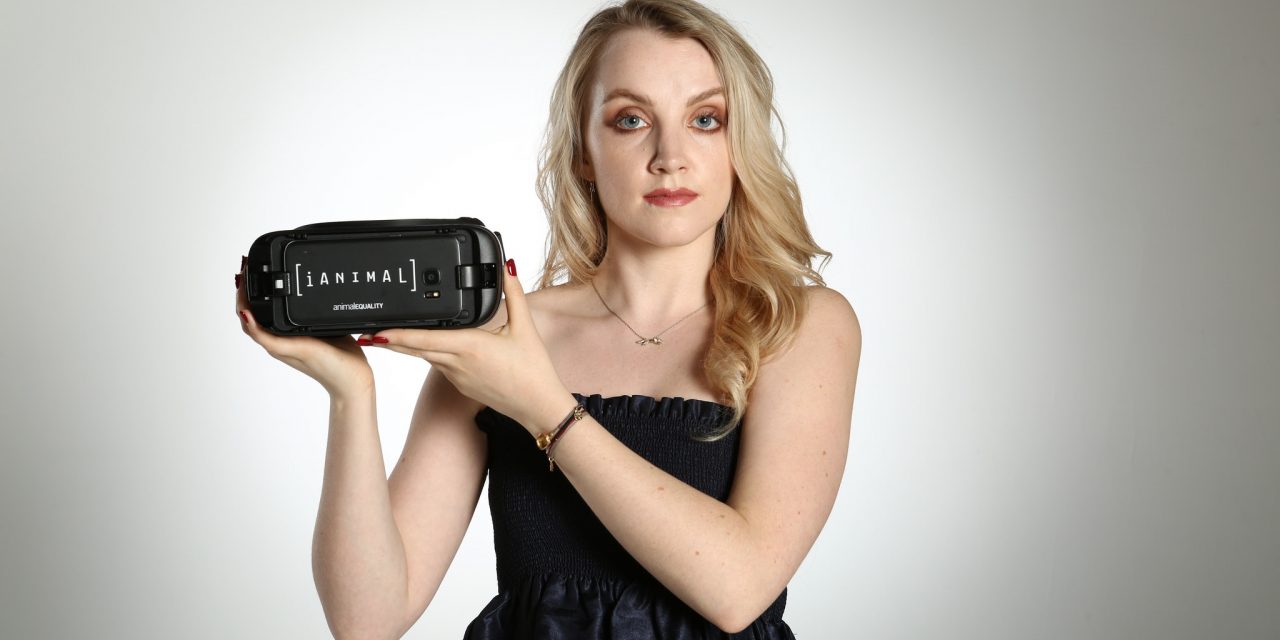 The film is meant to help viewers understand what life is like for animals in the agricultural industry. The virtual reality headset allows the audience to be put directly in this situation. There is no fourth wall separating the viewer from the action, which creates an immersive and visceral experience.
iAnimal was produced by Animal Equality, an animal rights nonprofit. The Raindance Film Festival is the largest independent film festival in the United Kingdom and is recognized by the Academy of Motion Picture Arts and Sciences US, the British Academy of Film and Television Arts, and the British Independent Film Awards.
Congratulations to Evanna and the crew of iAnimal!