Why I Believe the "Harry Potter" Books Are America's Greatest Reads
To commemorate National Read a Book Day in the United States and the upcoming fall kickoff of the PBS series The Great American Read, I want to take this opportunity to express my love and gratitude for the Harry Potter series, which has had a profound impact on my life and the lives of so many others.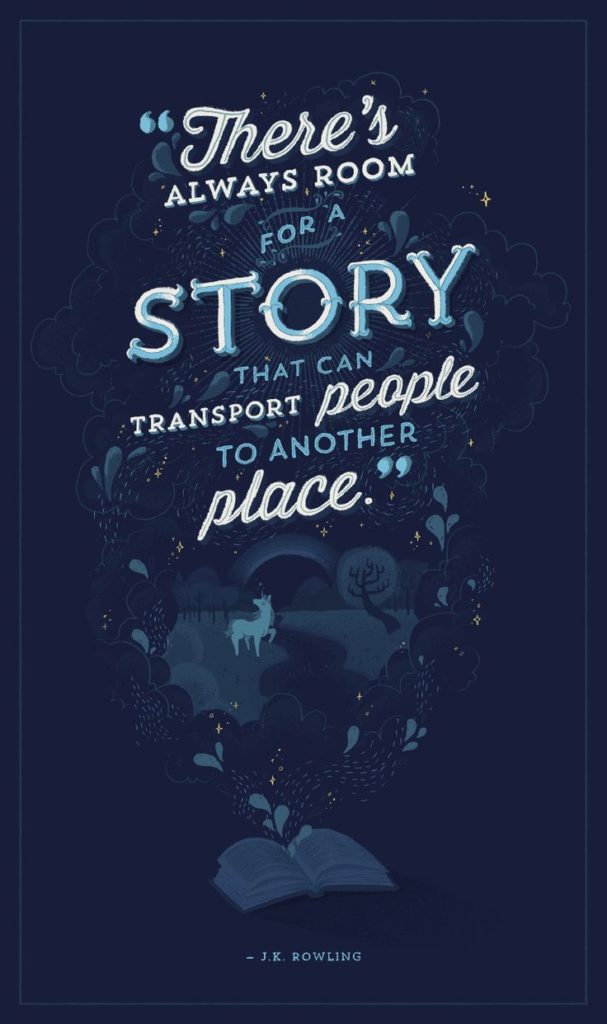 For better or worse, books possess a singular ability to transport us to a specific time and place in our lives. Some books may take you back to a cramped desk in a high school English classroom where you either frequently wowed your classmates with your literary insight or like me, held your tongue out of fear of saying something pedestrian. Others may take you back to lazy summer days that you wished would last forever, mostly so you would never have to stop reading. Still others may transport you to a period of turmoil or grief when those particular books were one of the few things anchoring you and keeping you from being swept away. The most well written of these transportive tomes likely also carried you elsewhere when you first read them (and still do when you pick them up and reread them now): a faraway fantasy world, a bygone golden age, or perhaps a realistic world that seems slightly better than our own. Then there is the highest tier of books: the life-changers. These rare volumes take you everywhere, both real and imagined – specific moments of joy or sorrow in your own life, your favorite reading spot on your parents' old couch, the library or bookstore where you first discovered this part of yourself that you didn't initially know was missing, and another world entirely – and teach you things that have transformed you and made you a better person. These life-changing texts will vary from person to person, but for many of us, the same seven books reside there, peerless: the Harry Potter series by J.K. Rowling.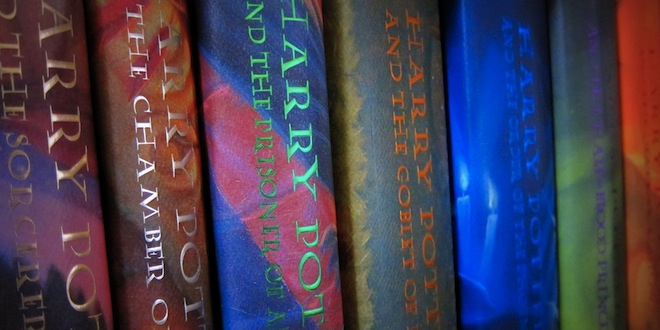 Harry Potter has been a big part of my life since I read the first book in 1997 at the serendipitous age of 11. I immediately fell in love with this magical world that is somehow both inconceivable and accessible, and that love has grown exponentially over time. Amid the spells and potions and fantastic beasts, there is an ordinary boy with an extraordinary gift and an extraordinary burden. He makes friends but still experiences profound loneliness, excels at certain things and fails at others, and has to fight the darkness within himself while also fighting the overwhelming darkness that surrounds him. We are all gifted and burdened, are we not? We all shine in some areas and fall short in others, we are all lonely sometimes whether we are actually alone or surrounded by our favorite people, and we all struggle with internal and external conflicts. Of course, 11-year-old me was more impressed by the troll in the dungeon and the Invisibility Cloak than by the story's relatability, and that is another beautiful thing about this series. Young readers may not fully realize the depth of the first few books, but they can – and should – experience the unadulterated wonder of seeing Diagon Alley for the first time through Harry's wide eyes before growing into the rest of the series.
The later books in the Harry Potter series had an even more profound effect on me than the earlier volumes. I used to be a bookseller and had the privilege of working at release parties for Harry Potter and the Half-Blood Prince and Harry Potter and the Deathly Hallows. These two books in particular were also a source of strength and inspiration to me when I was struggling with depression and an eating disorder in college. Reading about Harry's relentless pursuit of Horcruxes helped me persevere, and reading about Harry's incredible support system helped me reach out to my own support system – my dear family – and get the help I needed to recover. I know many people who have drawn strength and courage from Harry Potter, and I am always amazed by how many different aspects of the books have changed (or in some cases, saved) different people's lives. The Harry Potter fandom is built on the bonds made by sharing these personal stories, and that is why this fandom feels like a family.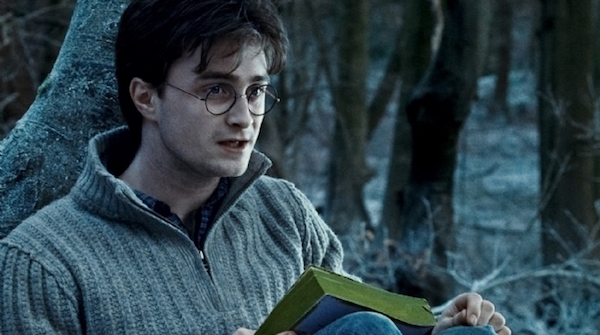 These days, I am a youth services librarian, freelance writer, and editorialist here at MuggleNet, and Harry Potter continues to play a central role in my life. As a librarian, I recommend the series to readers of all ages frequently and host Potter-themed events as often as possible, and as a writer, I do my best to express my appreciation of this life-changing book series about a boy wizard through analyses, silly lists full of silly GIFs, and unabashed love letters like this.
To learn how to cast your vote for America's greatest read, visit the official PBS Great American Read website. In the meantime, please share what the Harry Potter series means to you and why you plan to #VOTEPotter in the comments below!