First Glimpse of Universal Orlando's New Wizarding World Coaster Experience
Since it was announced, there has been speculation about the ride that will replace Dragon Challenge in Hogsmeade at Universal Orlando Resort's Islands of Adventure. Now, the theme park has revealed artwork that gives a sneak peek of the new coaster experience coming to the Wizarding World of Harry Potter in 2019.
Featured in the promotional artwork is a coaster track, rising out of the Forbidden Forest and toward Hogwarts Castle. Also shown in the image are two mischievous-looking Cornish pixies. Will they play a role in the new ride experience?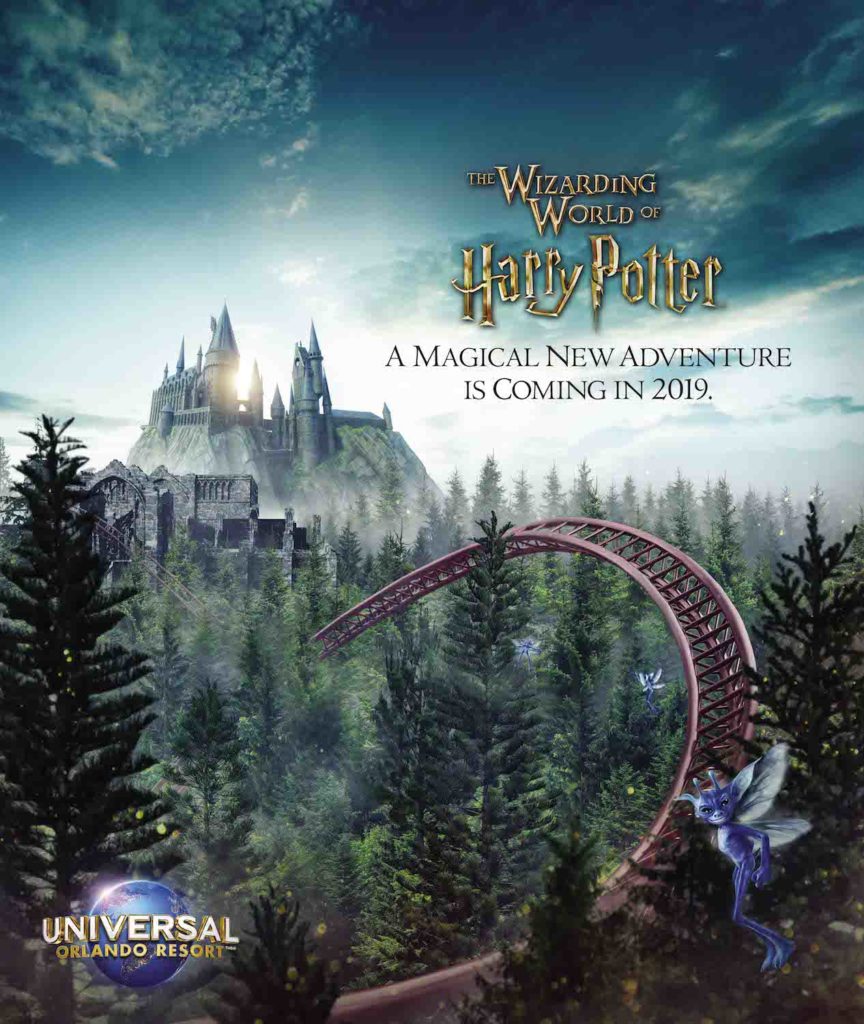 From construction photos hinting that the ride will be partially, or entirely, an indoor experience, we have speculated that the coaster will head through the castle. While the new artwork doesn't confirm or deny the indoor theory, it does appear to confirm theories that suggested the ride will spend time in the Forbidden Forest.
Unfortunately, we won't know any further details about the ride until early 2019. Until then, the promotional artwork and construction photos are sure to keep fans guessing about what magical experience awaits.
What do you think the new ride will include? Is there anything you would love to see featured in the parks?