Get the LEGO Diagon Alley Set Free with Purchase!
The LEGO Group loves to give us good news, like the announcement of the LEGO Harry Potter game heading to new platforms. If the games aren't your thing, now you can get the LEGO Diagon Alley set for free with a purchase equal or greater to $99.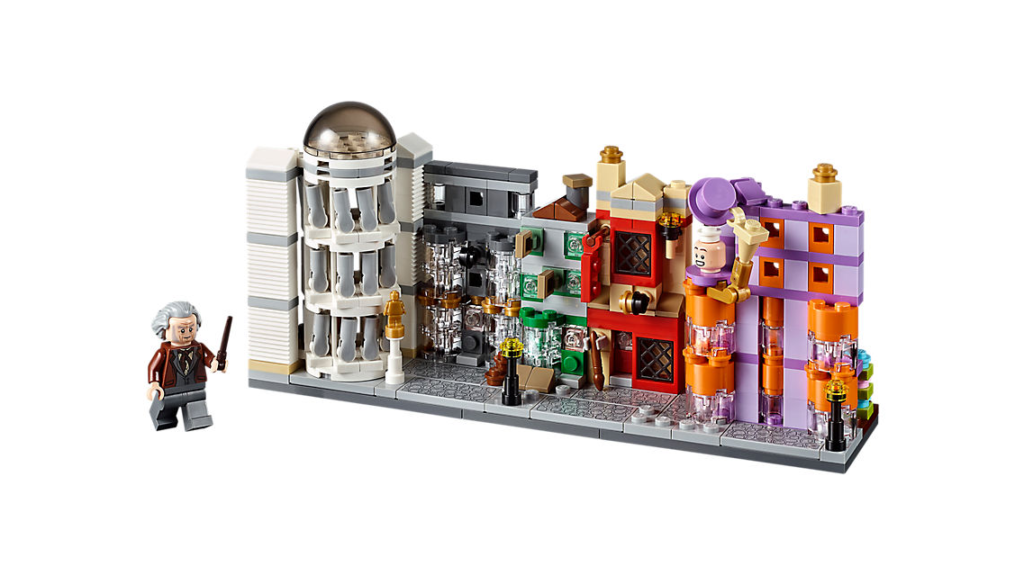 The LEGO Diagon Alley set is 374 pieces and features Gringotts Bank, Ollivanders Wand Shop, Flourish and Blotts, Quality Quidditch Supplies, and Weasleys' Wizard Wheezes, plus a Mr. Ollivander minifigure.
This offer is valid on shop.LEGO.com and at LEGO Stores from November 9 through November 21, or while supplies last. If you were planning on grabbing something from the LEGO store for the holidays (like maybe the awesome Hogwarts set designed by Justin Ramsden), now is a great time!