Mail Gets Magical at the Wizarding World of Harry Potter
Witches and wizards have long relied on an assortment of owls to carry their post with magical flair, but for Muggles, the thrill is just beginning. From tawnies to barn owls, from snowy owls to eagle owls, mail is becoming all the more exciting at the Wizarding World of Harry Potter at Universal Orlando Resort.
Opening up its new Owl Post windows just in time for the holidays, the Wizarding World is setting out to make this Christmas truly enchanting! Theme park guests can now pop into the Hogsmeade outlet or swing by Diagon Alley to send bewitching gifts anywhere in the continental United States, with parcel postage costing between $20 and $25.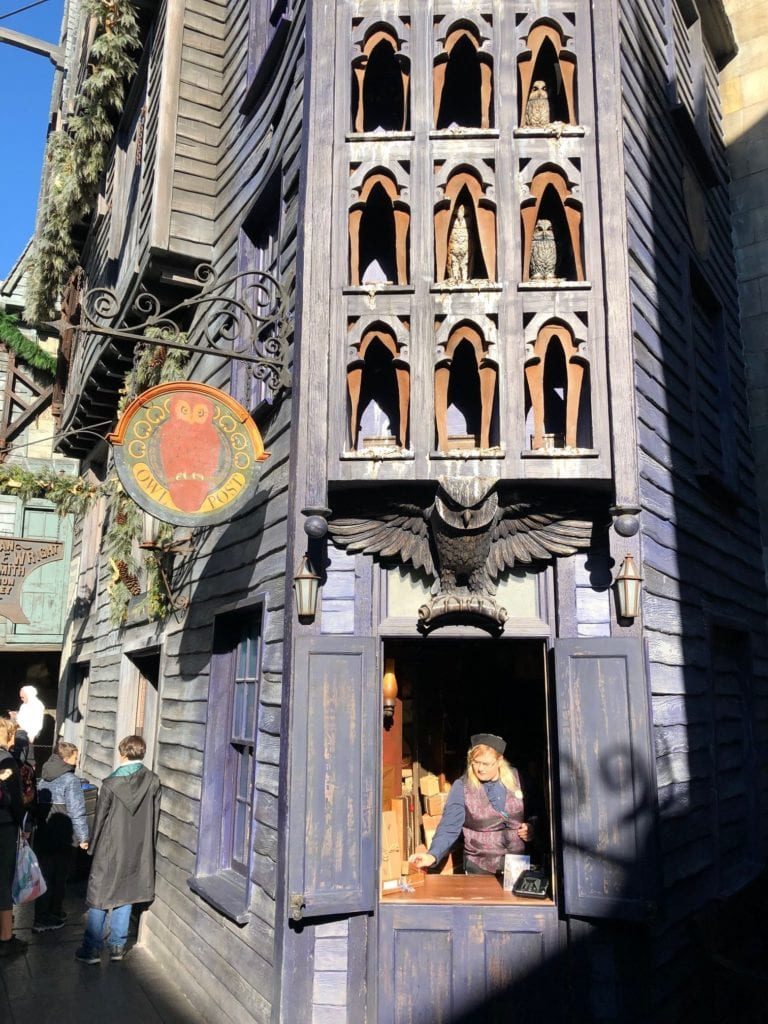 Just like Santa Claus himself, hopeful witches and wizards will employ a little bit of magic for the perfect gift-giving effort. All items are wrapped in classic brown paper, and with a wide selection of House-themed stamps and strings to choose from, there really is something for everyone.
Whether a gift-loving Gryffindor, a hopeful Hufflepuff, a spirited Slytherin, or a rollicking Ravenclaw, any recipient is sure to be utterly spellbound by a parcel carefully mailed from the most enchanting of all post offices.
The Wizarding World offers an incredible range of charming gifts and now it also provides the opportunity to share them. Magical shoppers everywhere will delight at the chance to spread the wizarding wonder this festive season.