Further Theming Emerges on Universal Orlando's New Coaster
While the folks at Universal Orlando Resort have been keeping quiet about their greatly anticipated new rollercoaster, we've been piecing together any clues we can get our hands on to speculate about the ride coming to the Wizarding World of Harry Potter – Hogsmeade at Islands of Adventure.
Thanks to a promotional image released by Universal Orlando last year, we were pretty sure that the ride would be themed around the Forbidden Forest. Now, new photos from Attractions Magazine have further revealed that the theming of the coaster is starting to take shape.
Aerial shots of the construction show that a lot of trees have been added to the areas surrounding the track, reinforcing the idea that this story will take place in the Forbidden Forest and not the Ministry of Magic, as was once rumored. Attractions Magazine has also highlighted the possibility of an area of standing water (such as a lake or pond), which can be seen on the right side of the photo below.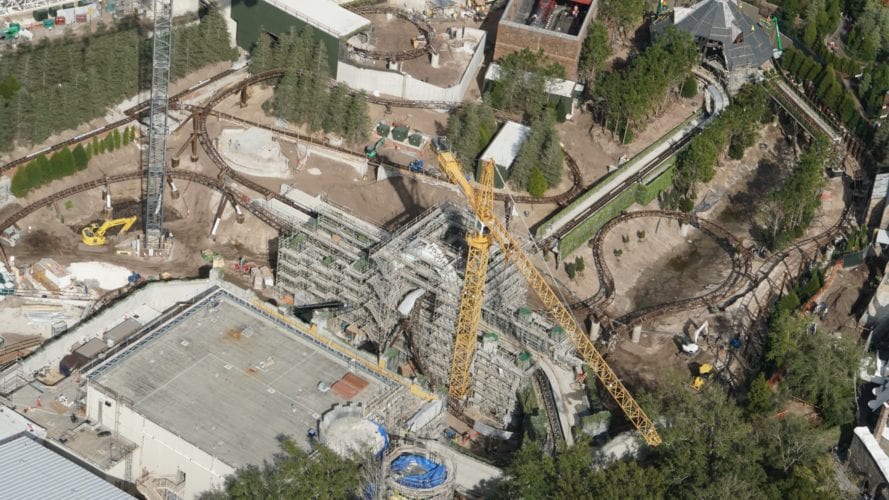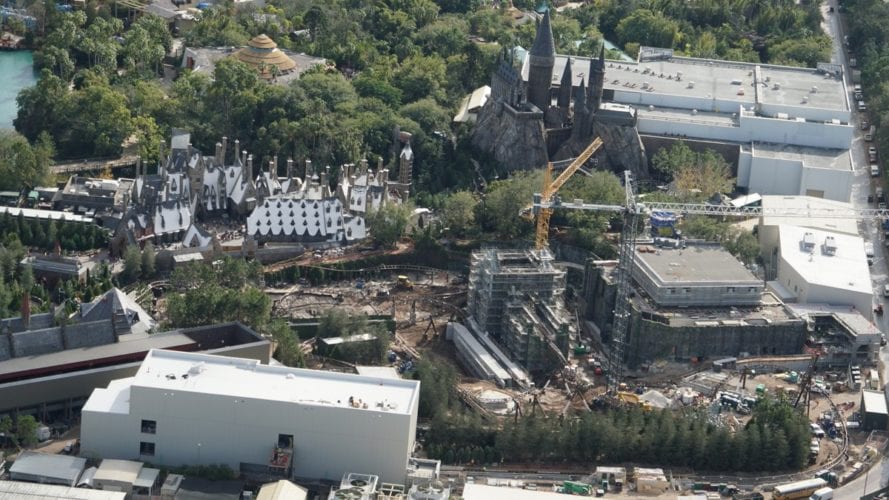 Greenery is featured in a lot of the new images of the ride. All the building structures we can see, apart from the rumored Hagrid's hut, have moss detailing, suggesting that they are ruined or derelict. Our favorite gamekeeper's house also appears to be nearly finished.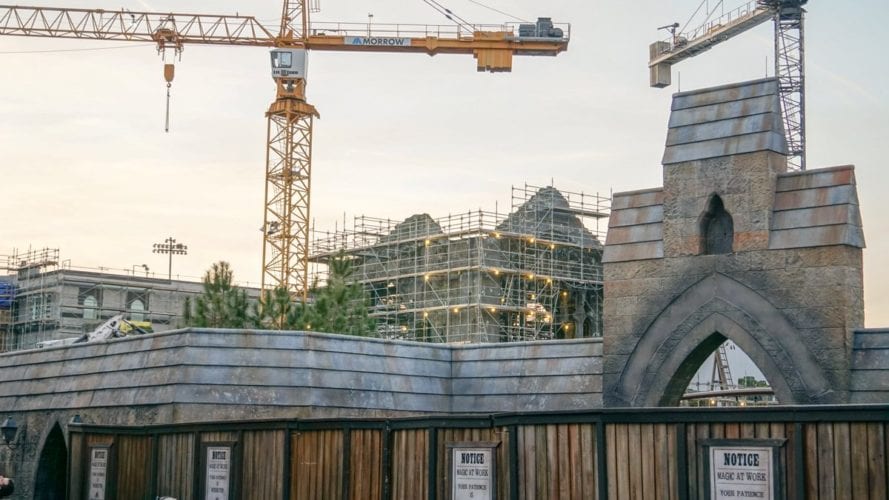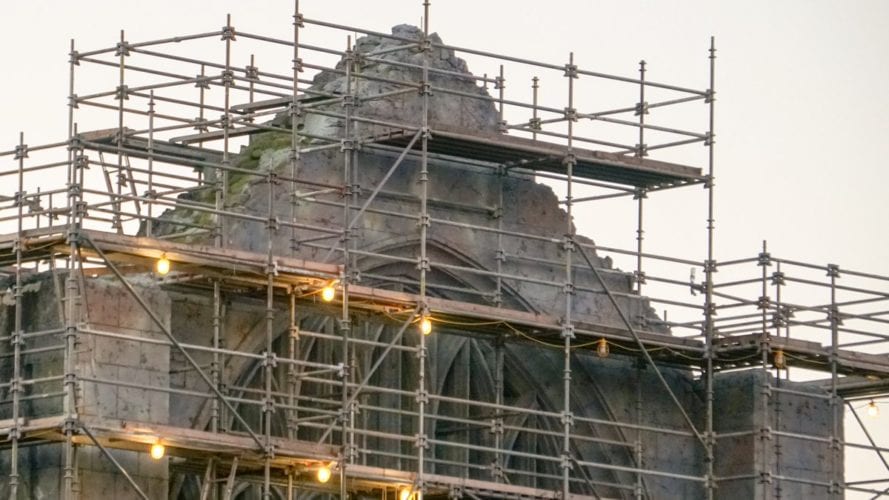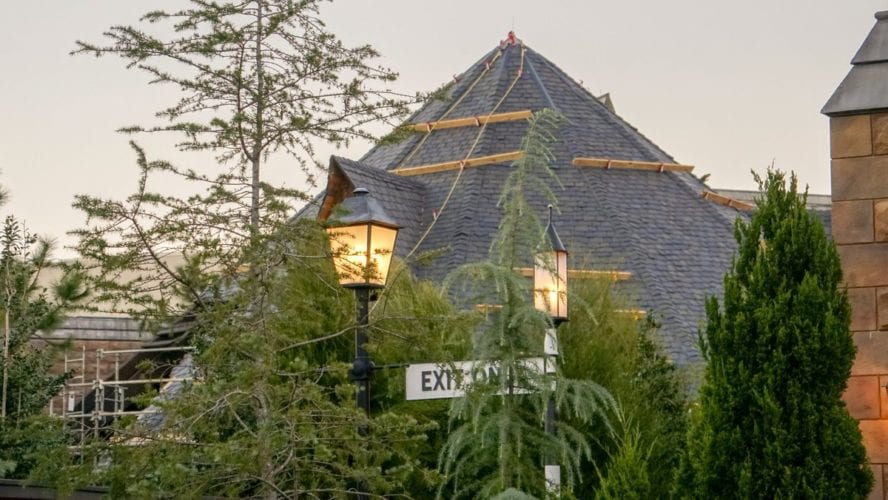 Attractions Magazine even suggests that one of the images contains a possible skeleton, alongside the moss and stone detail.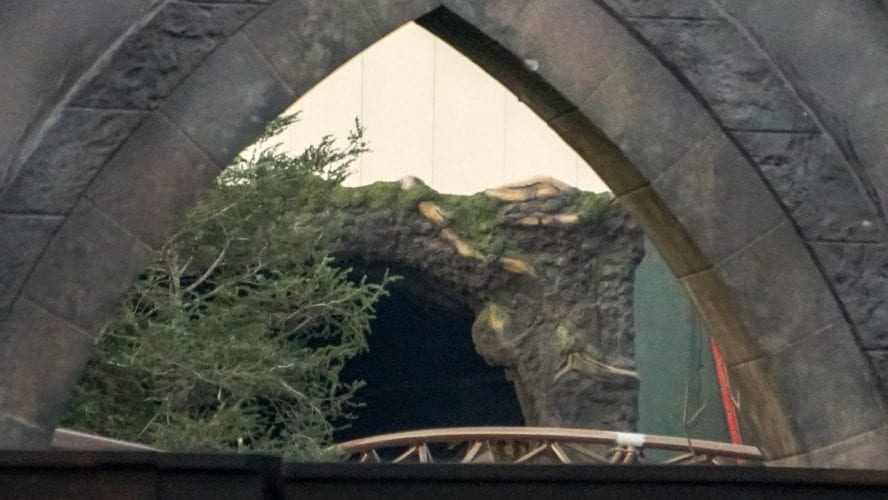 A bridge feature of the coaster has also had stone and moss detailing applied to it and appears to be one of the few areas in which theming has been completed. The yellow arrow added by Attractions Magazine shows the bridge and what appears to be a cave-like entrance. The queue for the ride can just be seen in the top of the image among the trees.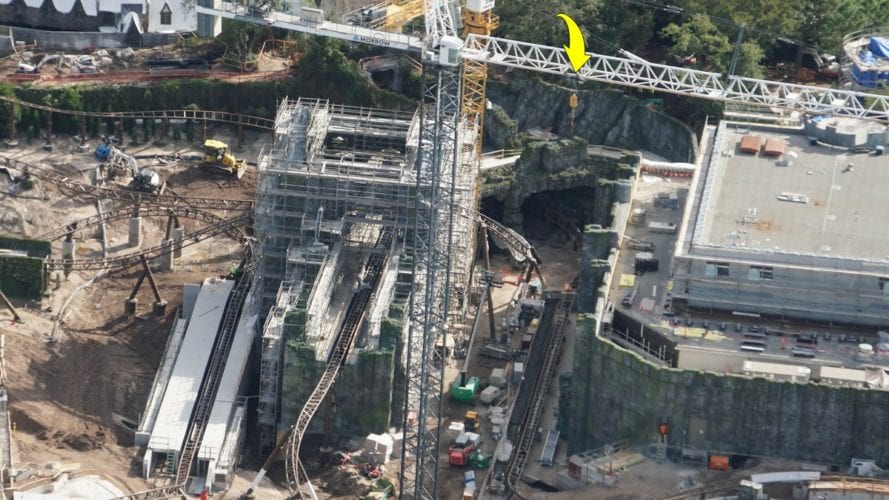 Finally, one of the most interesting photos suggests the immense scale of the park's new attraction. The aerial image captures some construction workers, who look very small next to the coaster!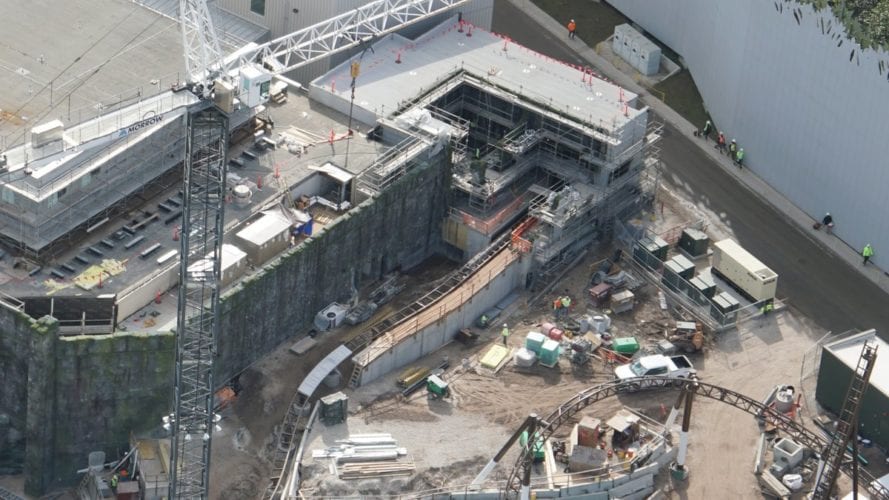 So what do these new images reveal? Mostly, they just further confirm the probability of the Forbidden Forest theme, but they also suggest the speed at which this ride is being completed. It was only a few weeks ago that we had our first glimpse of the train cars. Hopefully, we won't have too long to wait until all is revealed!