Review & Giveaway: Win a Limited-Edition Copy of "Harry Potter: The John Williams Soundtrack Collection"!
I listen to the Harry Potter soundtracks nearly religiously. I have a carefully curated Spotify playlist that features music from all eight Potter films (including "O Children," which I had to hunt down by itself), Harry Potter and the Cursed Child, and the Fantastic Beasts films. I listen to them so much, "Christmas at Hogwarts" was the second-most played track on my Spotify in 2018.
That being said, I was absolutely blown away by the listening experience of a new collection focusing on the music that famed film composer John Williams wrote for the first three films. Harry Potter: The John Williams Soundtrack Collection is a beautiful and illuminating collection of music that will make you feel like you're listening to the soundtracks for the very first time.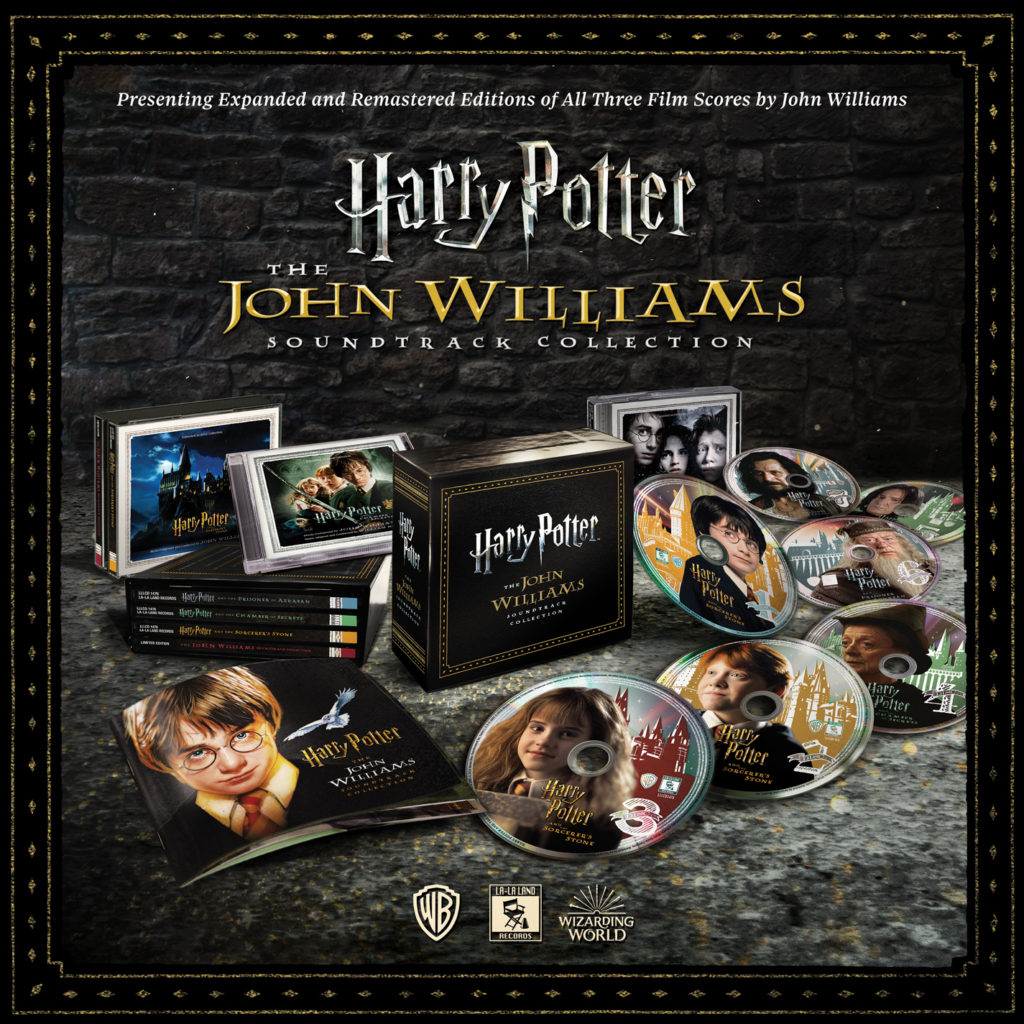 The collection came in a much smaller box than I was expecting for something this unique and special. Unfortunately, as I unwrapped my collection, I noticed one of the CD cases was broken – flashbacks to the late '90s and early '00s ensued, when broken CD cases were the norm. I would have hoped something this limited and special would have come in a case that was more sturdy and perhaps more display worthy.
But I soon forgot my slight disappointment in my joy over what was inside. Before even popping one of the CDs into the player, I took a look at the extensive liner notes. The booklet that covers all seven CDs lists the basic history of the music production and notes from directors Chris Columbus and Alfonso Cuarón, praising Williams's music. It also lists the tracks and running time for each CD.
Starting with Sorcerer's Stone, I continued reading the liner notes, which offered a treasure trove of information. They detailed not only Williams's expansive career up to his work on the Potter films but also what he was working on at the same time and his process in writing this music. Williams is a busy man, and it was awe-inspiring to me to read about just how much work he put into these films among touring, writing for other films and groups, and more. The liner notes also isolate the major themes and leitmotifs – the repeated melodies you hear woven throughout that are associated with different characters, moments, or ideas. Williams is the master of motifs, blending in snatches of melodies where you expect them and where you don't. For example, I had never noticed before that when Hagrid tells Harry he's a wizard, a small sample of the "Hogwarts Forever!" theme plays, tying that moment to the moment Harry arrives at the castle. Similar motifs are played when Harry enters the Burrow for the first time, signifying that he will find this place just as much a home as Hogwarts. There are explanations and details for every motif in each soundtrack, where it appears, and what it is associated with. The notes even discuss what motifs are brought up in all three films, including the iconic "Hedwig's Theme" motif.
The collection also includes new tracks, never released, that are absolutely gorgeous and further explore the most beloved themes or become new favorites (looking at you, "Hogsmeade Candy Box," "A Winter's Spell," and "Hogwarts Forever [Vocal Version]," for which my jaw practically hit the floor in joy). Additionally, the collection includes new mixes and early recordings used in trailers and teasers and a special "Children's Suite for Orchestra" arranged and conducted in 2001 and never released before. This material alone is worth the price!
With crystal-clear audio, the collection allowed me to hear all sorts of new things I hadn't before on other released versions of these soundtracks. It really allows you to hear, understand, explore, and analyze the music in a way you wouldn't be able to otherwise. Things you can't even hear in the movie can finally be focused on and enjoyed. Overall, the listening experience definitely cemented my love for the Prisoner of Azkaban soundtrack, but it really illuminated things in the Sorcerer's Stone and Chamber of Secrets scores as well.
You don't want to miss out on this collection. Only 5,000 units were made, so it is extremely limited and only available from La-La Land Records.
Now we have one beautifully magical Harry Potter: The John Williams Soundtrack Collection to give away! This contest is open to readers all over the world, simply by entering below between January 7 and January 21. One winner will be contacted by e-owl after January 21, so make sure you are checking your spam or junk folders in case Errol delivers it to the wrong mailbox. Our winner will need to respond within 24 hours, or another winner will be chosen.
Don't wait any longer! Enter for your chance to win this limited-edition boxed set today!