Fans Will Choose the Next Location of the Wizarding World Wands
If you were in London a few months ago, you might have seen the beautiful wand installation outside St. Paul's Cathedral, which was illuminated nightly for a time this past fall. Warner Bros. has just announced that the installation will soon be on the move!
Where is the installation headed? That's for you to decide! To celebrate the release of Fantastic Beasts: The Crimes of Grindelwald, fans now have the chance to vote for the location of the incredible display.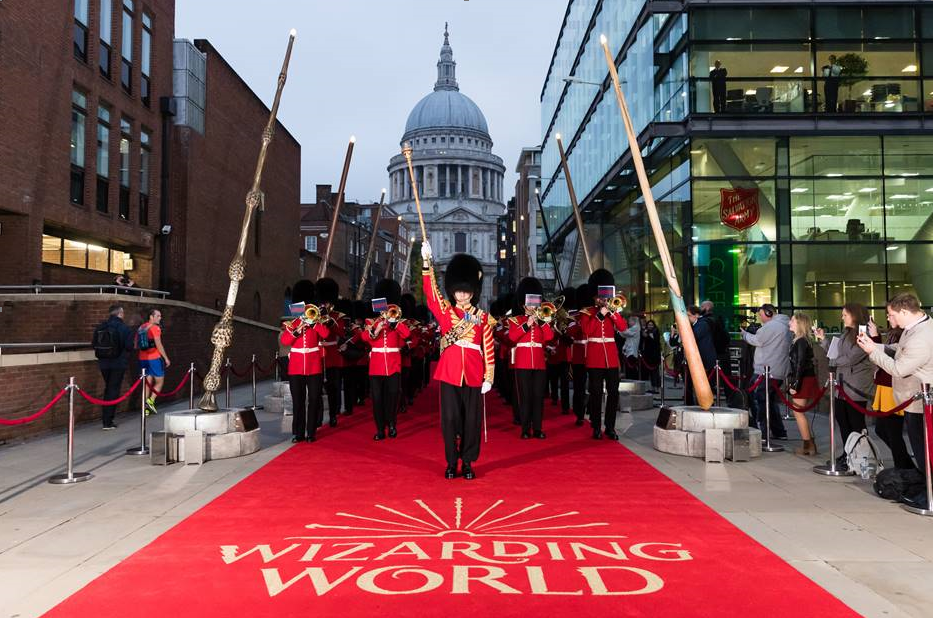 If you're in the United Kingdom or Ireland (or just want to vote for the next location!), you can go to the website and vote for a town or city you'd like to see host the installation. This will narrow the choices down to eight finalists, which Warner Bros. will announce on March 18.
The wizarding world wands stand 15 feet tall and were created to support J.K. Rowling's Lumos foundation. The winning city or town will "host the installation in the lead[-]up to the release of the third Fantastic Beasts film," and since we don't yet know when the third film will be released, it's unsure when exactly this will take place.
Fantastic Beasts: The Crimes of Grindelwald is out on Blu-ray and DVD on March 18.
Where would you like to see the wand installation? If you got a chance to see it in London, what did you think? Let us know!