New Details Revealed for Hagrid's Magical Creatures Motorbike Adventure!
In February, when Universal Orlando Resort announced the name and opening date of its newest Potter attraction, Hagrid's Magical Creatures Motorbike Adventure, we were promised that more details would be revealed in March. A few days ago, Universal Orlando teased that these details would be coming March 12, and today is the day! Last night, MuggleNet was in New York City along with Alyson Lundell, Senior Director of PR at Universal Orlando Resort, and Mike West, Senior Director and Executive Producer at Universal Creative, plus surprise guest Tom Felton (Draco Malfoy) as these details were revealed.
Universal promises that Hagrid's Magical Creatures Motorbike Adventure will be unlike anything you've experienced before. According to West, "It's more than just a ride. This is what we call our first show coaster because it is a totally immersive environment that we're going to take our guests [into]. You're going to get the thrill of a ride but the experience of a lifetime." The ride uses a new level of storytelling and innovative roller coaster technology paired with elaborate environments and sets (including a forest with 1,200 real live trees!), which are set to make it the most highly themed and immersive coaster experience ever.
Riders will start their journey in Care of Magical Creatures class, where they'll board either the motorcycle or the sidecar and join our beloved Hagrid on a mysterious and thrilling adventure through the Forbidden Forest, where they'll twist and turn and go forward and backward, reaching speeds of up to 50 mph! Of course, things never go well in the Forbidden Forest and riders will encounter obstacles, become entangled in that pesky Devil's Snare, and encounter magical creatures such as centaurs, Cornish pixies, Fluffy, and a creature that has never been seen before in the films! If that sounds exciting, this is only a taste of what you'll experience on your journey through the Forest. West believes that this experience will truly take the Wizarding World "to a whole new level." Check out the video featuring Felton and art director Alan Gilmore discussing these new details below!
Details Revealed – Hagrid's Magical Creatures Motorbike Adventure

PIXIES, FLUFFY, and DEVIL'S SNARE – oh, my! http://www.mugglenet.com/2019/03/new-details-revealed-for-hagrids-magical-creatures-motorbike-adventureJoin best mates Tom Felton and Alan Gilmore for a sneak peek of "Hagrid's Magical Creatures Motorbike Adventure" – opening June 13 at Universal Orlando Resort 🏍

Posted by MuggleNet.com on Tuesday, March 12, 2019
If anyone is excited for this ride to open, it is Felton, who claimed that he's been assured that he gets to skip the line when the ride opens. When asked what's so special about having Hagrid as part of this experience, Felton said, "He was a bit of a sod to me, to be honest. Draco and Hagrid never really had a great relationship, but he's the ultimate lovable man, an amazing host for this experience." Felton also noted that the Forbidden Forest is "a great setting for mystery and adventure and fantastic creatures." Like Felton, we can't wait to experience this ride starting June 13!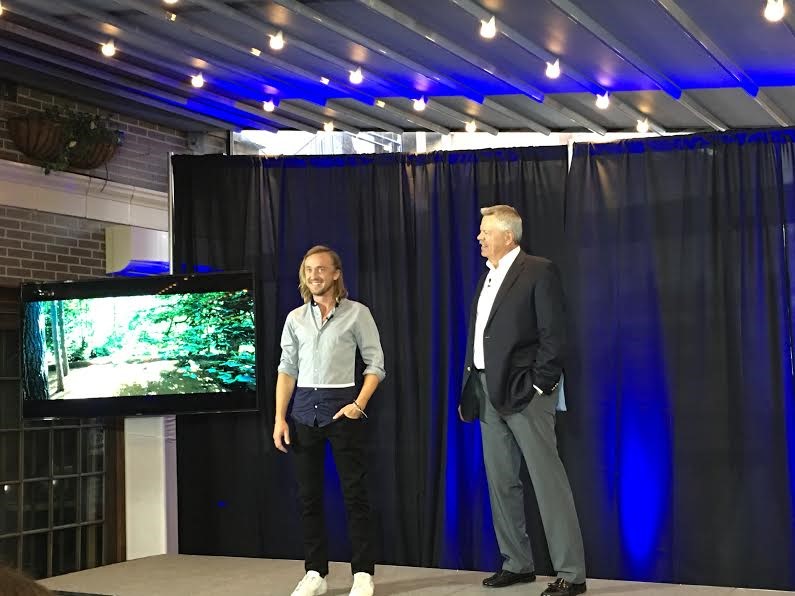 Does this new information have you (even more) excited to ride Hagrid's Magical Creatures Motorbike Adventure? What new creature that we haven't seen in the films do you think will be featured in the ride? Tell us what you're most excited about in the comments below!