The "Goblet of Fire" Illustrated Edition Cover Is MAGICAL – Check It Out!
We learned in February that the cover for the illustrated edition of Harry Potter and the Goblet of Fire would be revealed soon, and here it is!
The cover depicts the first task of the Triwizard Tournament, with the fearsome Hungarian Horntail wrapping around the front and back cover of the book.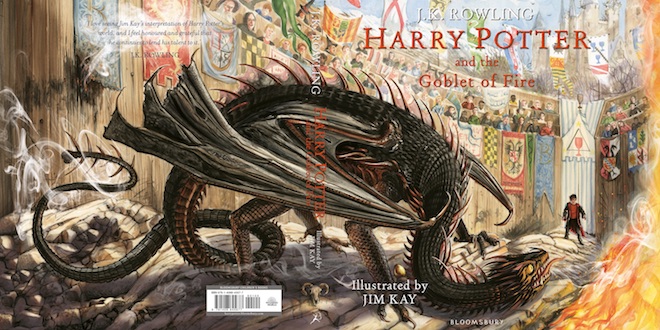 Flags from the champions' supporters can be seen draped across the spectator stands, along with the golden egg and a glimpse of Hogwarts Castle in the background. On closer inspection of Jim Kay's beautiful artwork, the shocked faces of the spectators themselves can be seen, along with a clever reference to the popular French sporting slogan "Allez les Bleus." The same image is used on both the Bloomsbury and Scholastic cover, but the colors appear more muted in the British edition – we'll have to wait until the book is released to see if the difference is that drastic in real life.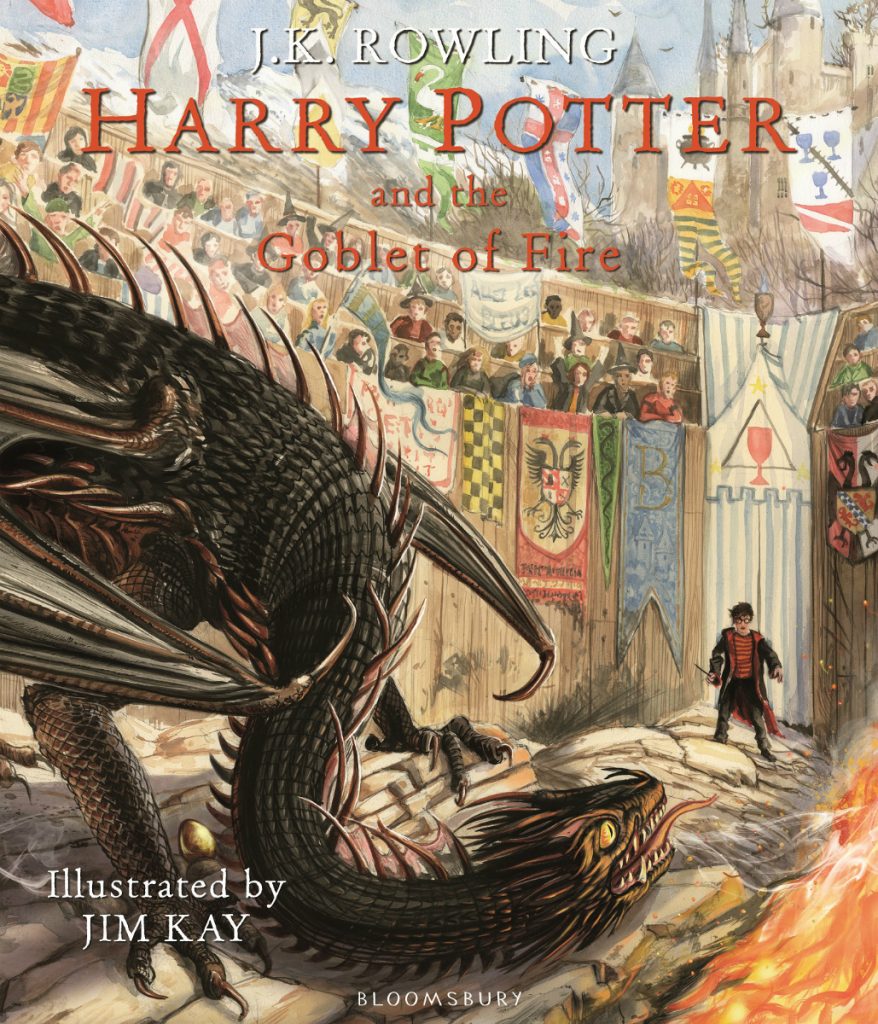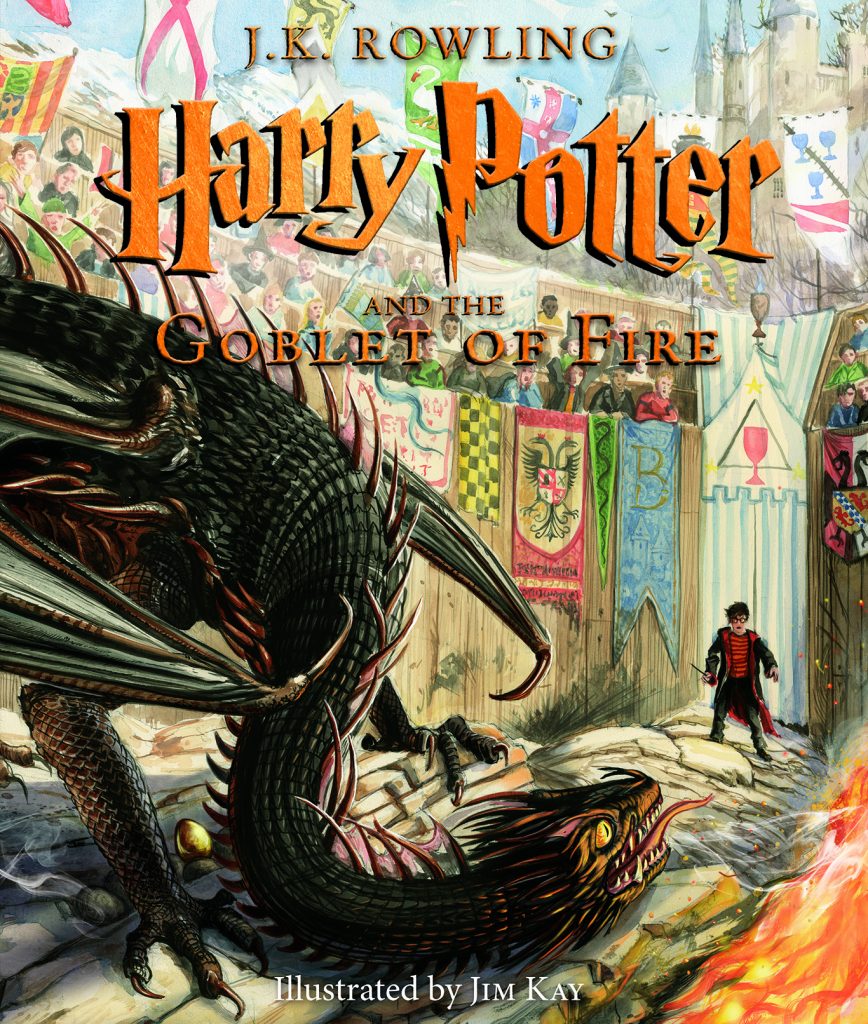 Both Bloomsbury and Scholastic announced the release of the cover on their social media pages with a short video featuring some of the 115 wonderful illustrations in the book. Keep your eyes peeled for a glimpse of Nagini, plus the Goblet of Fire itself!
IT'S HERE and it's on fire 🔥🐉 ⚡. Behold the cover you've been clamouring for: Harry Potter and the #GobletOfFire by J.K. Rowling, illustrated by the phenomenal Jim Kay.
Out 8th October, pre-order NOW to get an exclusive tote bag https://t.co/fVpLtQ4zmi #HarryPotterIllustrated pic.twitter.com/YP1ciThJC3

— Bloomsbury UK (@BloomsburyBooks) 12 March 2019
Harry Potter and The Goblet of Fire with over 115 stunning illustrations from Jim Kay is coming October 8th. Pre-order your copy now! https://t.co/gCxnZn9KBs #HarryPotterIllustrated pic.twitter.com/kJTvftJVb6

— Scholastic (@Scholastic) 12 March 2019
The illustrated edition of Harry Potter and the Prisoner of Azkaban was released October 3, 2017, and we've had to wait patiently for the next gorgeous book. Now the wait is almost over! Goblet of Fire will be released on October 8, 2019, and we can't wait to get our hands on it.
Will you be picking up the illustrated edition of Goblet of Fire? What do you think of the cover art?