UPDATED: Here Are the Creatures That Will Be Featured in Hagrid's Motorbike Adventure
We are only about two months away from the opening of the new ride at Universal Orlando Resort. Hagrid's Magical Creatures Motorbike Adventure looks like it's going to be a treat for parkgoers and is promised to be an immersive experience. We can't wait to try it out, but for now, we will settle with learning what – or rather, who – will be featured in the ride!
This week, Universal Orlando will be revealing some of the magical creatures guests will encounter during the "highly themed, immersive coaster experience."
The first creature revealed makes perfect sense for a ride that has Hagrid's name in the title. It's Fluffy!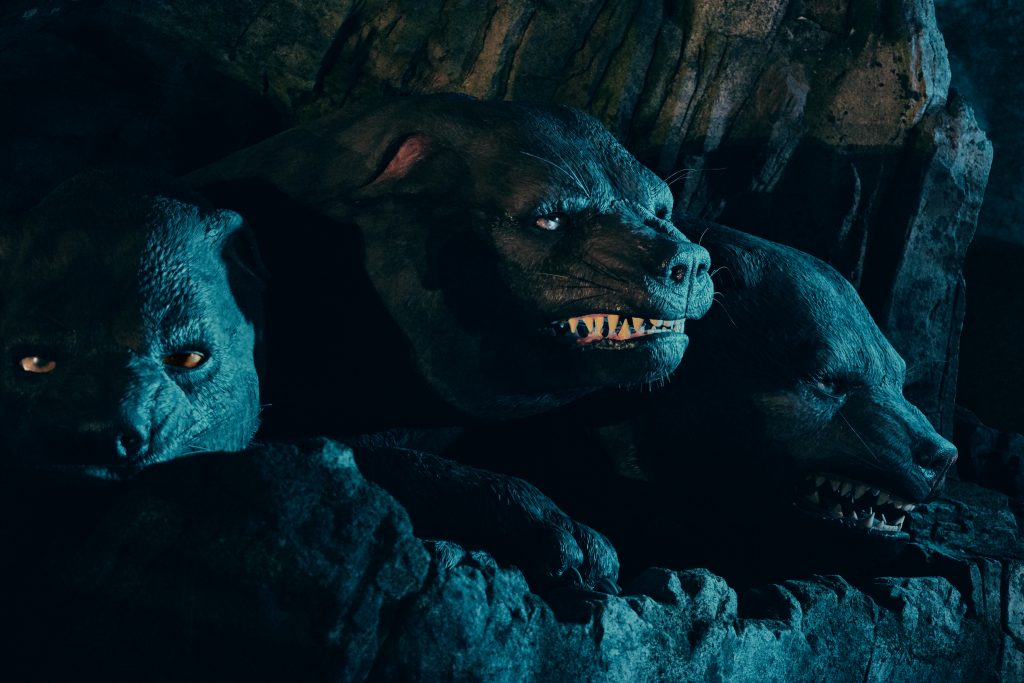 According to Hagrid, Fluffy is a piece of cake, but the Fluffy seen here looks extra fierce and weighs 8,000 pounds! You can check out the Universal Orlando blog for more about Fluffy and stay tuned this week to see who else will be featured on this ride! We're going to brush up on our Care of Magical Creatures before we learn who else Hagrid might have in store for us.
—
UPDATE (April 16):
Today's creature is a bit of a troublemaker. It's the Cornish pixies! Check out the images of what the pixies will look like on the ride.
It looks like these pixies will be featured along with the Weasley family's flying Ford Anglia. We're pleased to see that the flying car is still living a happy life in the forest and that the pixies have joined it since escaping Professor Lockhart's Defense Against the Dark Arts class.
What creature will be revealed next? Tune in tomorrow to find out!
—
UPDATE (April 17):
Today's creature is not exactly a creature. It looks like Hagrid took a lesson from Professor Sprout and decided to feature Devil's Snare in his ride!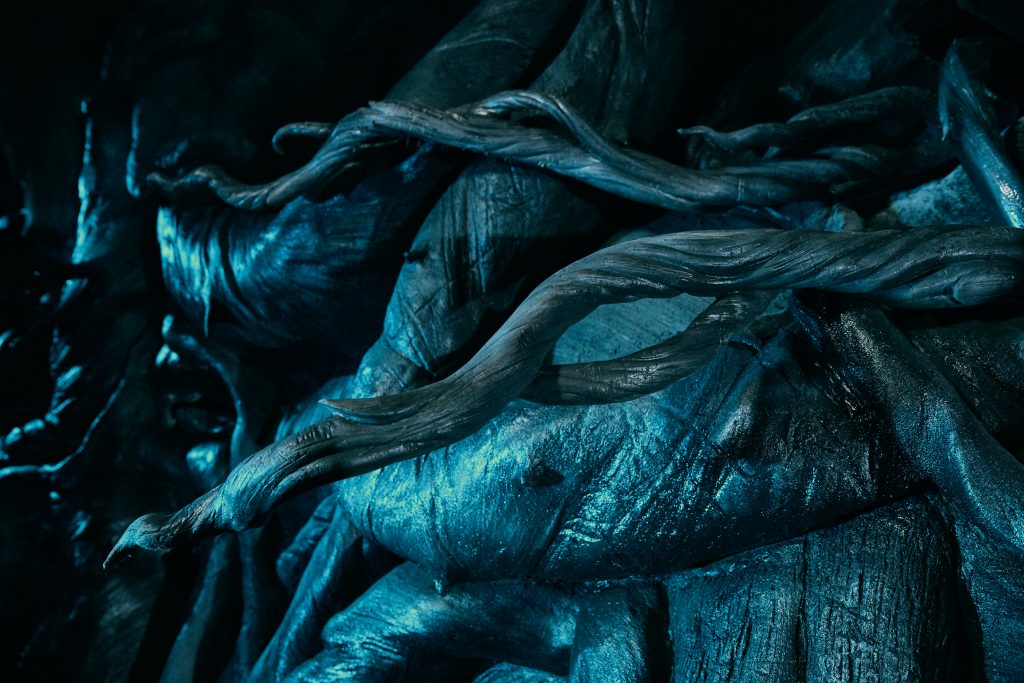 What creature will be announced next? We'll find out tomorrow!
—
UPDATE (April 18):
Today, we learned that the ride will feature centaurs. The forest setting of the ride is perfect for the centaurs of Hogwarts. It looks like riders will encounter the imposing centaurs in a dark and mysterious section of the forest, much like Harry did in Harry Potter and the Sorcerer's Stone. Though we wish the centaur weren't aiming his bow at us.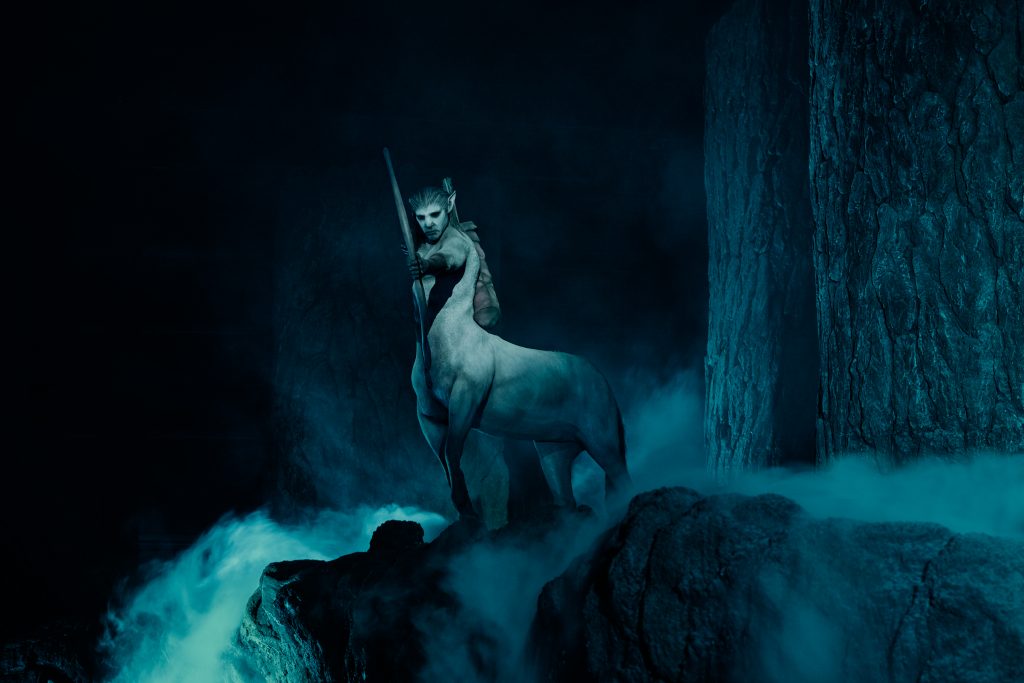 Tune in tomorrow for the announcement of the final creature!
—
UPDATE (April 19):
We've learned about a lot of incredible additions to this ride, but today we are in for a treat. For the first time ever, the Blast-Ended Skrewt will be brought to life! These creatures, which Hagrid introduced to our heroes during their fourth year, were bred by Hagrid himself, so it is very fitting that they would be included in his ride.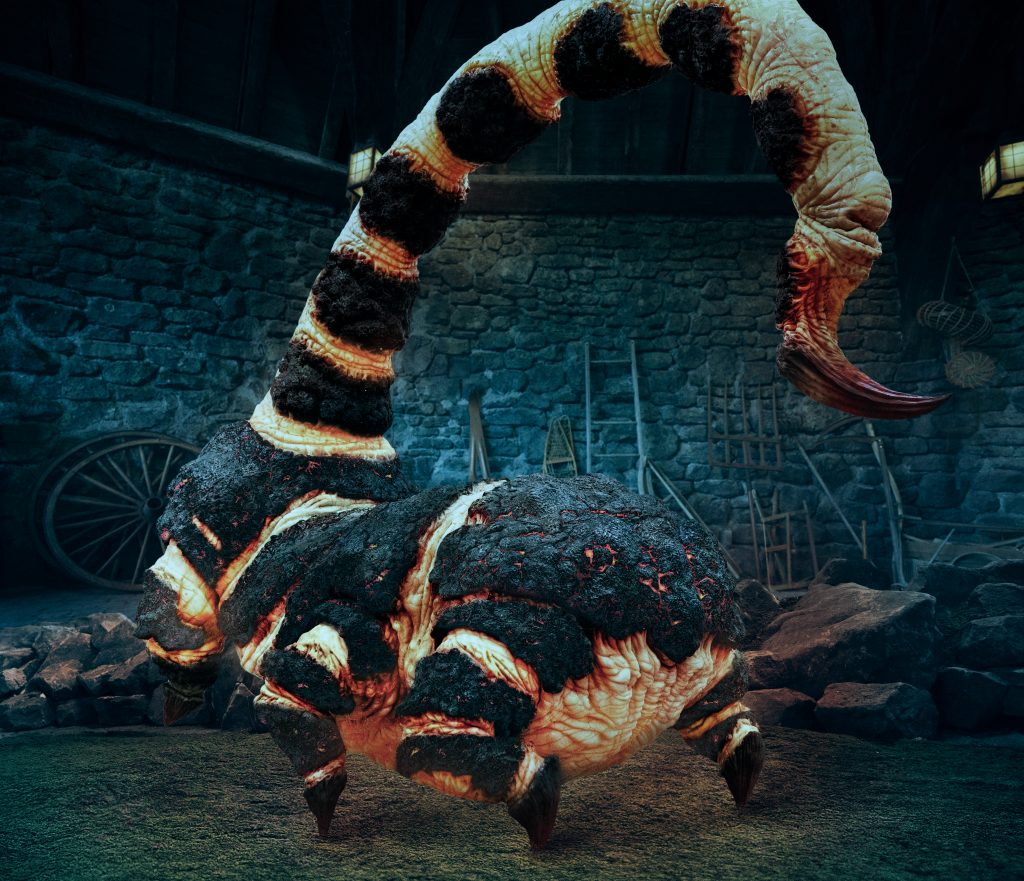 The Skrewt is a cross between a manticore and a Fire Crab. It's unclear what happened to the Skrewt that was placed into the maze at the end of the Triwizard Tournament, but it seems this one was placed in the Forbidden Forest to scare riders.
Hagrid's Magical Creatures Motorbike Adventure opens on June 13. We can't wait to see these incredible creatures in person!
—