USAopoly Releases "Scrabble: World of Harry Potter"
Back in February, USAopoly got fans excited with an announcement about three upcoming Harry Potter-themed games. Now the time has come to test your knowledge of wizarding vocabulary because Scrabble: World of Harry Potter has hit stores in the United States and Canada.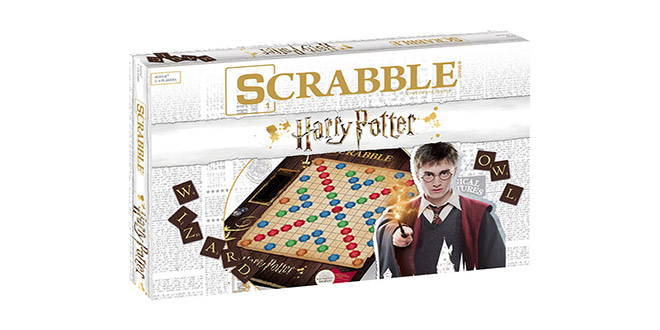 This twist on the familiar board game Scrabble allows players to spell magical words such as "Polyjuice" and "Alohomora" alongside Muggle words allowed in the regular version of the game. Characters' first and last names are also allowed, and with words such as "Quidditch" and "Quaffle," players will finally be able to put those pesky Q letter tiles to good use. Additionally, using words from the wizarding world can also score players more points and help them win the game.
Each game comes with a Harry Potter-themed game board, 100 wooden letter tiles, 4 wooden tile racks, and a drawstring bag. Also included are 26 Harry Potter cards and 4 Magical World Bonus cards. These cards contain ways for players to increase their score by bending the rules of the game, making this version of Scrabble even more magical!
Scrabble: World of Harry Potter retails for $29.95 MSRP in store and can also be purchased online.
Are you excited to test your knowledge of magical vocabulary with this new Harry Potter-themed game?