First Look at Hagrid's Appearance in New Universal Orlando Ride
Universal Orlando Resort has already given us a sneak peek of the creatures that will be featured in the new Hagrid's Magical Creatures Motorbike Adventure ride. Now we've been granted a look at the new, extremely realistic figure of Hagrid, as portrayed by Robbie Coltrane in the films, that you will see on the ride.
Universal Orlando has stated that this is its "most life-like [sic] animated figure." The figure, which took thousands of hours to create, has a motion profile of 24 different body movements and facial expressions. His costume was designed by the film's wardrobe team, and his height is the same as Hagrid's in the movie – 7 feet 6 inches.
To create this figure, a digital scan was taken of Robbie Coltrane's mouth to create the figure's teeth and the head was sculpted by hand. Thierry Coup, Senior Vice President of Universal Creative, commented on the endeavor.
We worked tirelessly to make sure Hagrid's full essence was captured with the utmost attention to detail for our guests to feel completely immersed in this all-new adventure.
Guests will witness Hagrid attempting to contain the Blast-Ended Skrewt, and he will guide riders through the forest as they encounter magical creatures. Coltrane recorded a brand-new script for this ride.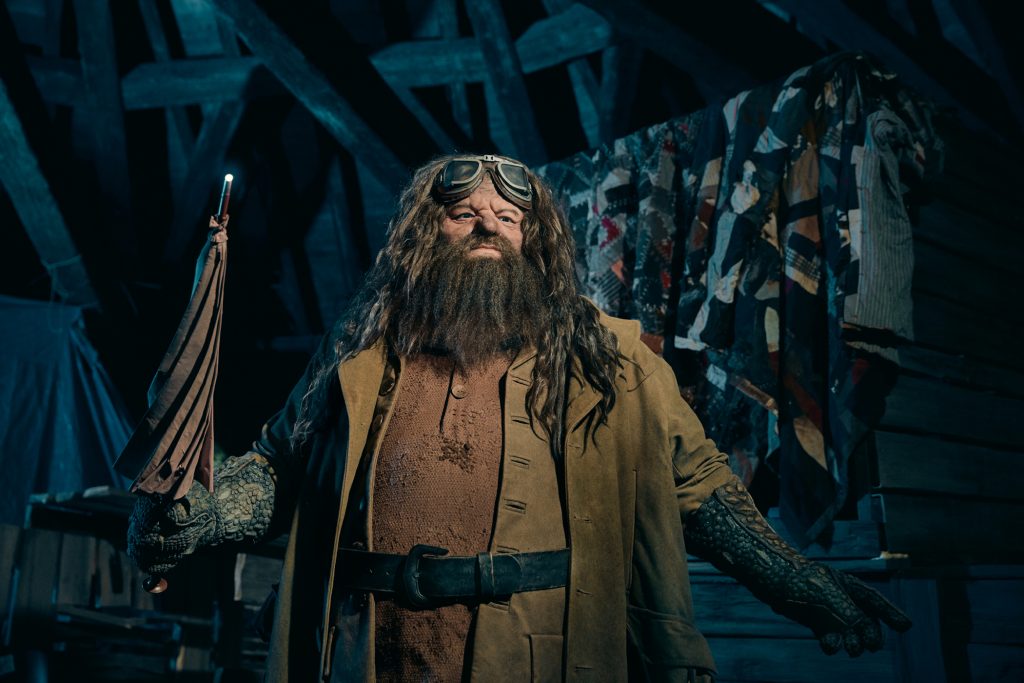 Hagrid's Magical Creatures Motorbike Adventure will open on June 13. We can't wait to see this incredible figure in person!