MinaLima to Bring the Magic to Inaugural CCXP Cologne
Magical graphic design duo MinaLima are getting ready to wow visitors at the first-ever CCXP in Cologne, Germany. This is the first time CCXP will be hosting a European comic con, and it's set to be magical!
From Thursday, June 25 to Sunday, June 30, Miraphora Mina and Eduardo Lima will turn the humble stand E-023 in Hall 7 of the Cologne Exhibition Centre into an immersive installation. Billed as an homage to the"18-year journey through the eight films of the [w]izarding [w]orld," the booth will display a range of familiar designs, including a specially curated collection of 35 graphic design pieces:
The walls of the installation will be adorned with a colourful collage of their most recognised designs. Countless graphic props such as [t]he Marauder's Map and Black [f]amily [t]apestry have now become iconic designs. Fans and visitors will be greeted with a magical feast for the eyes.
Not only will fans be able to purchase some of their favorite prints in stationery and accessories inspired by the movies, but they will also get a chance to meet the artists themselves. Both Miraphora and Eduardo will be at the stand during the following times to meet with fans and talk all things graphic design and Potter.
Thursday, June 27: 12–1:30 p.m; 3–4:30 p.m., and 5:30–7 p.m
Friday, June 28: 12–1:30 p.m and 3–4:30 p.m
Saturday, June 29: 12–1:30 p.m, 3–4:30 p.m., and 5:30–7 p.m
The pair will also be appearing on an exclusive panel at the Thunder Theatre on Friday, June 28 at 6:30 p.m.
As well as an appearance from MinaLima, CCXP Cologne attendees can experience more Potter magic with the official Wizarding World shop in collaboration with pop-culture retailer Elbenwald. A range of merchandise will be on sale, including replica wants, apparel, accessories, and sweet treats. Most excitingly, this shop will also include a Hagrid's hut photo opportunity!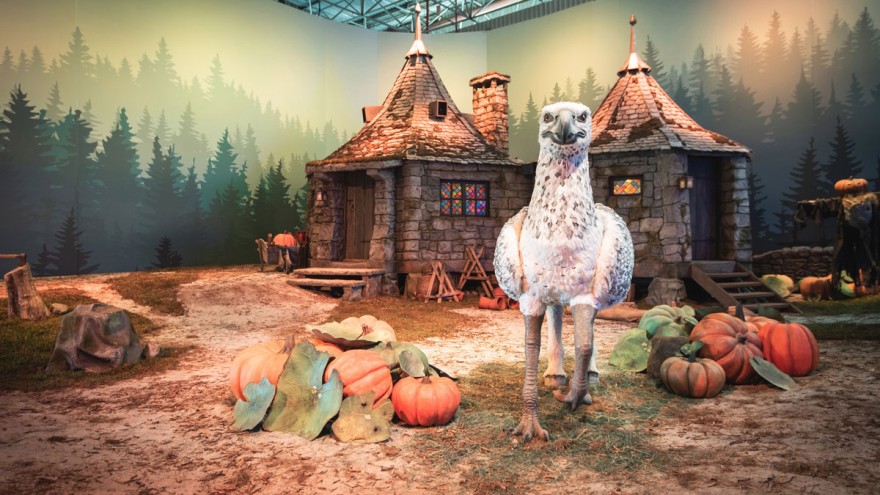 Tickets for CCXP Cologne are on sale now and can be purchased here.
MuggleNet will be attending CCXP Cologne, so make sure to check out our coverage of the weekend!