New Chocolate Frog Card Features First Witch to Become Minister of Magic
Collectors of Chocolate Frog cards should keep their eyes peeled for yet another addition to the famous witches and wizards collection.
Earlier this year, wandmaker Garrick Ollivander became the 11th witch or wizard to be featured on the cards. Now, the first witch to become Minister of Magic, Artemisia Lufkin, has been added to the series.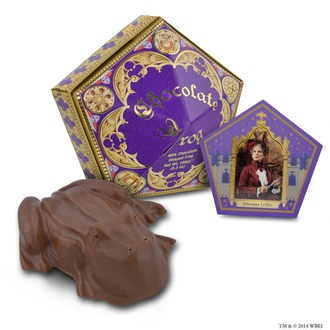 Lufkin was Minister of Magic from 1798 to 1811. During her time in office, she formed the Department of International Magical Cooperation and according to Pottermore, was also responsible for Britain's hosting of the Quidditch Cup.
Lufkin's Chocolate Frog card (and of course, the Chocolate Frog itself) can be purchased on the Warner Bros. Studio Tour London – The Making of Harry Potter online store. The newest card isn't available on the Universal Studios online store yet. However, MuggleNet staff member Alison stumbled across it at Universal Studios Hollywood, and there are reports of the card appearing in Honeydukes at Universal Orlando Resort, so it is available in the theme parks.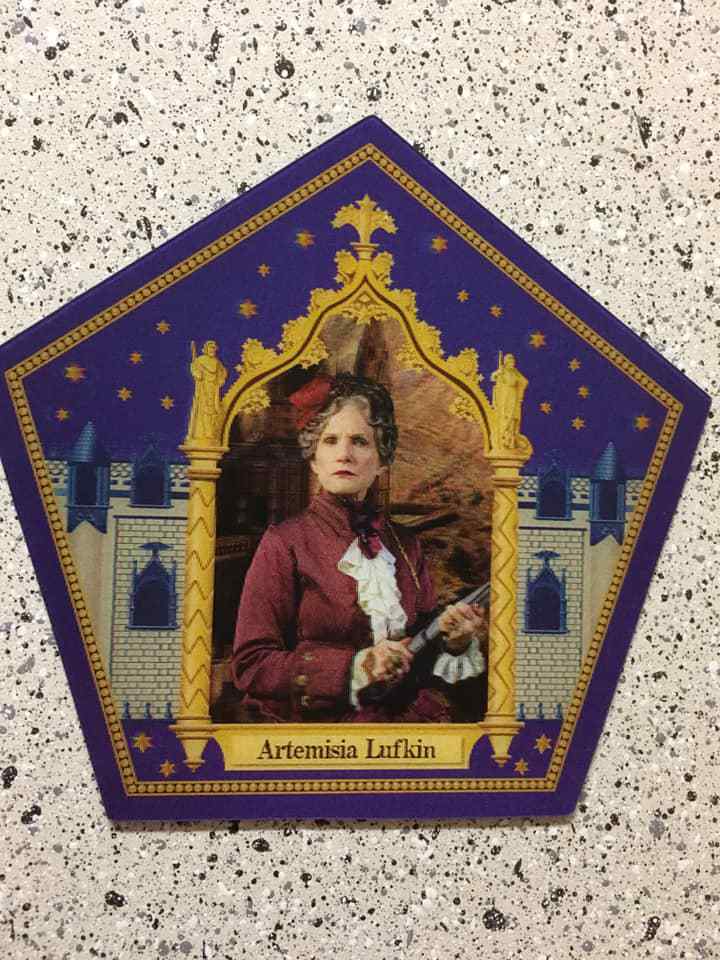 As well as hunting for Lufkin, there are 11 other famous witches and wizards cards to collect: Godric Gryffindor, Helga Hufflepuff, Rowena Ravenclaw, Salazar Slytherin, Albus Dumbledore, Gilderoy Lockhart, Bertie Bott, Hengist of Woodcroft, Jocunda Sykes, Devlin Whitehorn, and Garrick Ollivander.
Do you have a growing Chocolate Frog card collection? Will you be itching to add Artemisia Lufkin to your collection?