Get Ready to Explore an Epic New Universe at Universal Orlando Resort
The announcement theme park lovers have been anticipating for some time now has finally arrived: An epic new universe is on its way!
Universal Orlando Resort held a press conference this morning to unveil its plans for a fourth theme park, dubbed Epic Universe and located approximately 15 minutes down the road from the resort proper. While no details were mentioned concerning potential land themes or attractions, a press release from Universal Orlando says the new park will feature an entertainment center, hotels, shops, and restaurants. Concept art released today doesn't reveal anything specific but provides a general feel for how the park might be configured.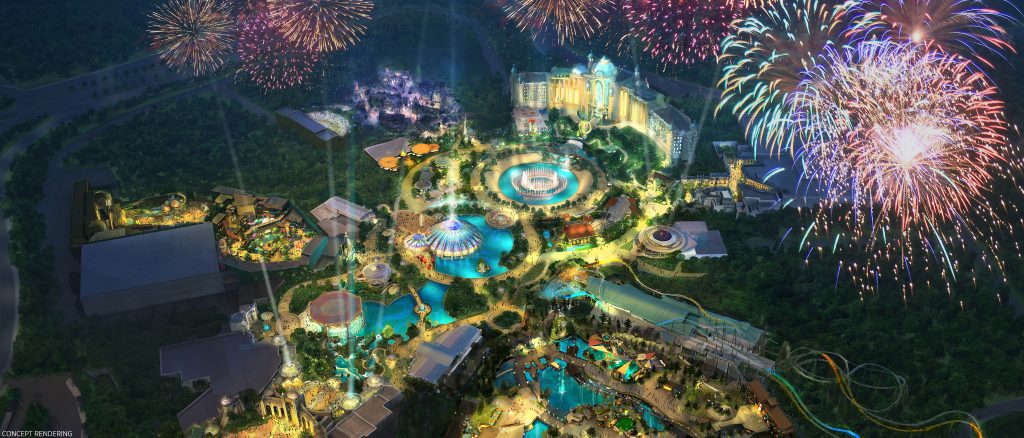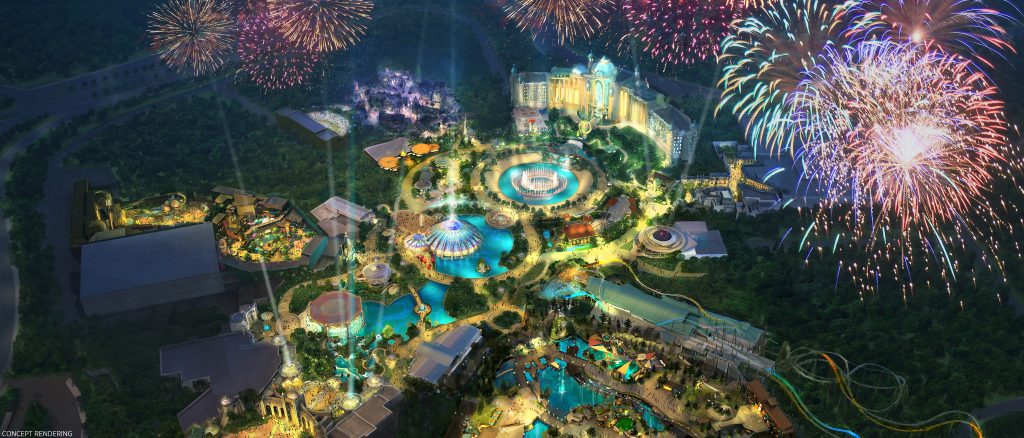 Brian L. Roberts, chairman and CEO of Comcast Corporation, said the investment – the "single largest" made by Comcast NBCUniversal in the realm of theme parks – "reflects the tremendous excitement we have for the future of our theme park business." Tom Williams, the chairman and CEO of Universal Parks & Resorts, agrees.
Our vision for Epic Universe is historic. It will build on everything we have done and become the most immersive and innovative theme park we have ever created. It is an investment in our business, our industry, our team members and our community.
Epic Universe will be located on a 750-acre site that nearly doubles Universal Orlando's total acreage, and not all of that space will be used for the new park, leaving room for future additions. The map below shows where the park will be situated with respect to Universal's main property.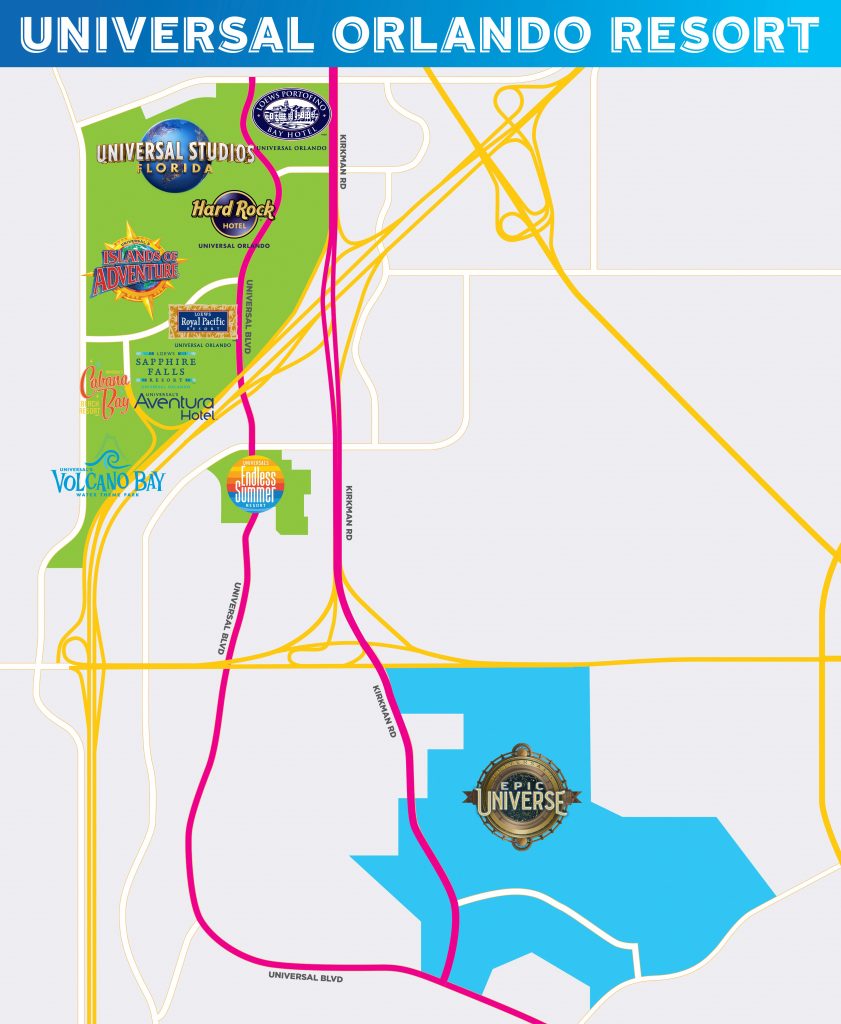 Rumors about the expansion began circulating last summer when it was reported that Universal Orlando had trademarked the name Fantastic Worlds. That, of course, struck a major chord with wizarding world fans; the magic word "fantastic" immediately sparked speculation that the potential new park would include an area dedicated to the Fantastic Beasts franchise. That name, however, came under fire in February, when Warner Bros. apparently deemed it a bit too close for comfort.
Despite the name change, theme park insiders continue to keep Fantastic Beasts in the conversation. But while a land themed to those films once seemed like a shoo-in, the fact that response to Fantastic Beasts: The Crimes of Grindelwald was cooler than that received by Fantastic Beasts and Where to Find Them has some wondering whether Universal will shift away from the idea. Let's hope not!
Other themes being widely mentioned for Epic Universe include Nintendo, DreamWorks (How to Train Your Dragon, Trolls, Shrek), and Illumination Entertainment (Despicable Me, The Secret Life of Pets, Sing). Many are speculating the park could include a main corridor through which guests would enter unique portals to the different lands, inspired by the Wizarding World of Harry Potter at Universal Orlando Resort's Diagon Alley.
Today's press release from Universal says the vision of Epic Universe is to "create an entirely new level of experience that forever changes theme park entertainment" and "take guests on a journey where beloved stories expand into vibrant lands – and where that journey is as much a part of their adventure as the ultimate destination."
Are you as excited as we are about the announcement? Universal Orlando will, of course, be releasing more details about the park as time goes on; what do you think might be in store for Epic Universe? Let us know in the comments!