Ultimate Year in Review: 2013
For MuggleNet's 20th anniversary, we are looking back at the past 20 years in Harry Potter history to bring attention back to its most significant moments. This is a series of articles that will run over four months. Our previous article covered the year 2012.
This week, the Time-Turner takes us all the way back to 2013, a year full of political events and blockbuster releases: Angela Merkel was elected chancellor of Germany for a third term; Cardinal Jorge Mario Bergoglio was elected as Pope Francis; and the biggest movie releases included Iron Man 3, Star Trek into Darkness, Gravity, Thor: The Dark World, The Hunger Games: Catching Fire, and The Hobbit: The Desolation of Smaug.
In news surrounding Rowling, the Harry Potter franchise, and MuggleNet, 2013 was a year of a lot of exciting announcements.
In April, it was announced that the Wizarding World of Harry Potter would come to Universal Studios Hollywood. After Universal Studios Hollywood had its vote to continue the park for another 100 years, the confirmation came that future plans entailed opening a Wizarding World of Harry Potter – Hogsmeade in Southern California.
Following this news, in May, it was confirmed that the Wizarding World of Harry Potter at Universal Orlando Resort would get the Diagon Alley extension. Furthermore, it was said that the extension would open in 2014 and that even though the London part of the Wizarding World would be located within the Universal Studios Florida theme park – which is adjacent to Universal's Islands of Adventure theme park, where guests now experience Hogwarts and Hogsmeade – fans would be able to travel between both parks via the Hogwarts Express.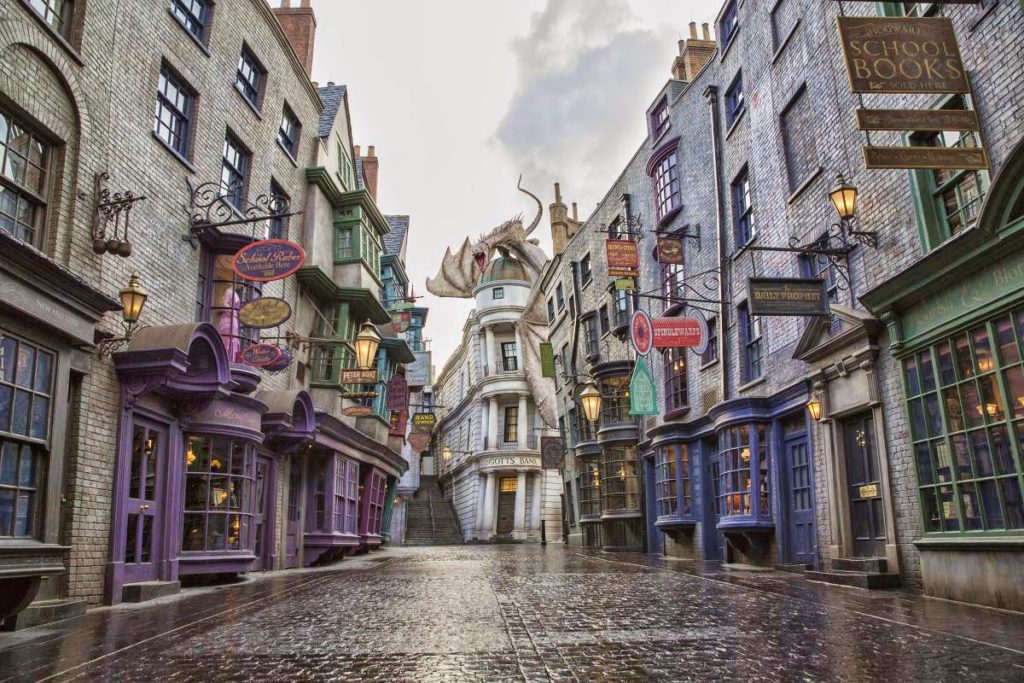 Just like with the previous section of the Wizarding World, Diagon Alley would also be created with the help of the design team from Warner Bros. to keep the vision as close as possible to the films and give fans the best experience. Rowling commented:
I'm so pleased that [t]he Wizarding World of Harry Potter has proved so popular to date, and I'm sure that the attention to detail in creating the new Diagon Alley area will make this an even better experience.
In June, for the first time ever, MinaLima presented The Graphic Art of the Harry Potter Films: An Exhibition. This two-week gallery kicked off future events and convention appearances by the design duo Miraphora Mina and Eduardo Lima, who have since opened two shops – one in London and one in Japan – and made their iconic designs available for fans to purchase.
In July, J.K. Rowling was revealed as the real author behind the crime novel The Cuckoo's Calling. Published under the pseudonym of Robert Galbraith, the book had been out for nearly three months before people drew a connection, seeing as Galbraith had the same publisher and editor as Rowling. Prior to the news being released, the book had only sold approximately 1,500 copies but received high acclaim from critics and readers. Rowling addressed the reveal:
I had hoped to keep this secret a little longer, because being Robert Galbraith has been such a liberating experience. It has been wonderful to publish without hype or expectation and pure pleasure to get feedback under a different name.
In an exclusive interview in August with Good Morning America, J.K. Rowling admitted that Dumbledore was the character she missed the most. Celebrating the 15th anniversary of Harry Potter and the Philosopher's Stone, Rowling stated that Albus Dumbledore was the character she would have liked to meet and chat with because he was the one she missed the most.
I always say that I feel like I wrote Dumbledore from the back of my head. Sometimes he said things and told Harry things that I only knew that I knew when I saw that I had written them down in the voice of Dumbledore. He was the character that was hardest to leave for me.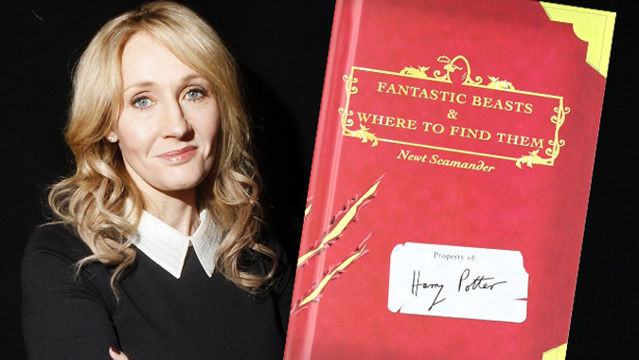 In September, the big news broke: J.K. Rowling announced that, as part of an "expanded creative partnership" with Warner Bros., she would be penning the first screenplay for a new Potter film series based on the Hogwarts textbook Fantastic Beasts and Where to Find Them.
Although it will be set in the worldwide community of witches and wizards where I was so happy for seventeen years, 'Fantastic Beasts and Where to Find Them' is neither a prequel nor a sequel to the 'Harry Potter' series but an extension of the wizarding world. […] I always said that I would only revisit the wizarding world if I had an idea that I was really excited about, and this is it.
Following this, we got a confirmation in October that David Heyman would produce the Fantastic Beasts and Where to Find Them film. Heyman had previously not commented on rumors regarding this but finally commented on the red carpet for the film Gravity:
[Rowling] doesn't have to go back to this world, but something pulled her back. This is not 'Harry Potter'. This is not Harry, Ron, and Hermione. This is a separate story within a universe related to the 'Potter' universe.