Ultimate Year in Review: 2016
For MuggleNet's 20th anniversary, we are looking back at the past 20 years in Harry Potter history to bring attention back to its most significant moments. This is a series of articles that will run over four months. Our previous article covered the year 2015.
This week, the Time-Turner takes us all the way back to 2016, a year full of political events and blockbuster releases. The United Kingdom voted to leave the European Union during the Brexit referendum; Republican Donald Trump was elected president of the United States of America; Jamaican sprinter Usain Bolt became the first man to win the 100-meter sprint three times; and the biggest movie releases included Captain America: Civil War, Rogue One: A Star Wars Story, Finding Dory, Zootopia, and The Jungle Book.
In news surrounding Rowling, the Harry Potter franchise, and MuggleNet, 2016 was a year filled with exciting announcements.
In February, we learned that the Harry Potter and the Cursed Child script would be published as a book on July 31 – a day after the play officially opened, which meant that readers around the world got the chance to read the story almost in real time.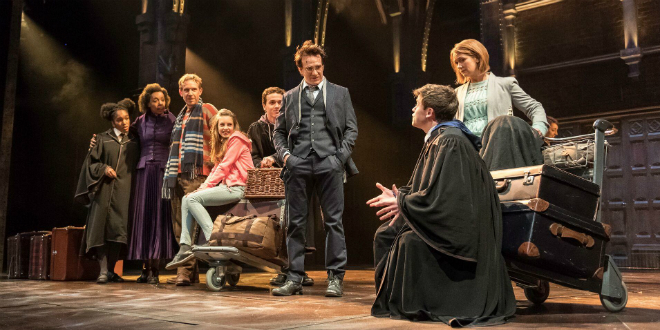 In June, J.K. Rowling gave an interview about the upcoming play alongside playwright Jack Thorne and director John Tiffany. Rowling addressed how the idea of a Potter stage play even materialized:
You can probably imagine I have been asked to do something else with 'Harry Potter' five times a week ever since the series ended. Sonia [Friedman] just wanted to explore a theatrical production, and I knew her by reputation, obviously, and thought I would really like to meet her and hear what she had to say.
Whatever your thoughts on Harry Potter and the Cursed Child may be, the play has proven to be very successful. It has won big at several awards shows over the years and continues to open in locations all over the world.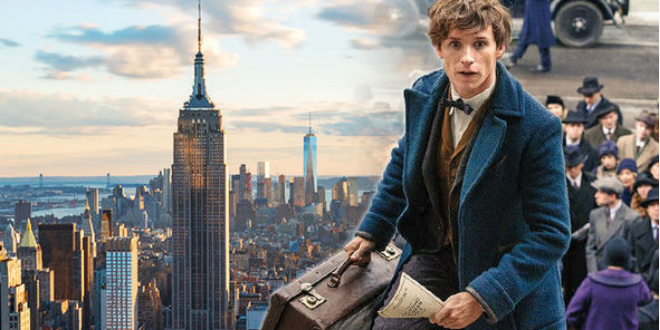 In September, MuggleNet was finally allowed to talk about its Fantastic Beasts and Where to Find Them set visit and share its behind-the-scenes glimpses with the world. The studio had re-created a 1920s version of New York City streets that made it seem like you time traveled upon entering the set. As per usual, there were a lot of hidden details on each set that viewers would only see in passing and wouldn't be able to fully enjoy if they didn't stand right in front of the set.
In October, a month before the first film of the Fantastic Beasts series was released, Pottermore revealed the magical history of MACUSA. While it didn't prove to be critical information about the upcoming film, it was interesting material that set up the firm segregation between magical and non-magical people in America.
A week before the film was released, the interviews and red carpet events began, and MuggleNet got the chance to sit down with Ezra Miller (Credence Barebone). Ezra himself is a hardcore Harry Potter fan, and his trivia knowledge about the book series is near impossible to beat, so it was a joy to talk with the actor about working on the Fantastic Beasts series. He confessed that meeting Rowling was absolutely a moment when he had to let his inner fangirl out:
I mean, I tried to stop it, but you can't stop all of it. The filter can only be so foolproof, and then things start to bubble up.
He went on to say that Rowling did entrust him with some secrets, making him an official Secret-Keeper.
Just to sit next to her and absorb all this information that she has reaching out in every direction regarding every character she has ever incorporated into this world… and it's so impressive, so she gave me some secrets.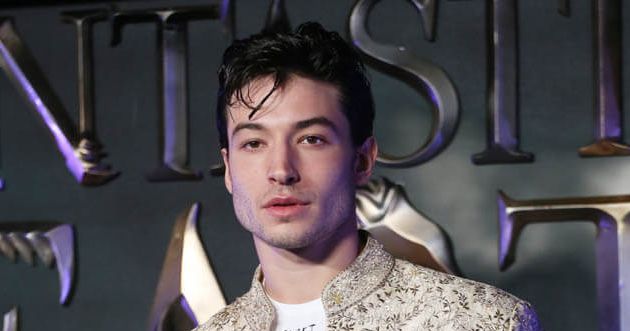 Following that interview, MuggleNet was also able to talk with several cast and crew members at the world premiere, including J.K. Rowling, producer David Heyman, director David Yates, and Newt Scamander actor Eddie Redmayne. Yates told fans why they should go watch the film:
You have got to see 'Fantastic Beasts and Where to Find Them' because it's Jo's world that moved on in a really exciting and interesting way. And I think only she could probably reset this world in the way that she has. It's very special. We're very excited.
Heyman revealed that they were still working on the script for the second movie, so it would take some time until they would start the production of it. Eddie Redmayne greeted the fans:
So lovely to meet you guys, and thanks for being so supportive [of] us. As fans of the 'Potter' films and the books, we didn't want to be the ones [who] came in and screwed it up. Thank you for at least willing us on. Wait until you see the movie before you make your decision.
In typical fashion, J.K. Rowling launched her new website just before the Christmas holidays. After announcing it via Twitter, Rowling had to delete the tweet since the site immediately crashed after too many fans tried to see the new design of her website.