Megan Gordon's Guide to "Harry Potter" Parties
I have had the absolute honor of attending fantastic Harry Potter parties thrown by Megan Gordon for the last two years. My small gatherings featuring a Harry Potter marathon on July 31 have gone by the wayside. Instead, I look forward to Montana Julys in Megan's backyard.
She first started these large parties when her daughter first finished reading the series. The first Potter party concluded with a projected showing of Harry Potter and the Sorcerer's Stone and has since featured the movies in order each year. Each party has been themed according to the movie being shown. I've attended themed parties for Harry Potter and the Order of the Phoenix and Harry Potter and the Half-Blood Prince. Below, you'll find inspiration for your own themed Potter parties.
Start with a "Sort Yo Self" station.
As guests funnel in, have them take a Sorting quiz on a computer. You could use a simple internet quiz or have a full Sorting on WizardingWorld.com. Additionally, guests could give themselves silly "Roonil Wazlib" names and display them on a nametag by using an Adele Dazeem Name Generator (2014 John Travolta Oscar flashbacks, anyone?).
Include ice-breaking activities.
Let's be honest; parties can be awkward if you don't know many attendees. Having activities to allow people to meet each other can help introverts like myself feel comfortable. To RSVP for the Half-Blood Prince party, Megan had people use their initials. We then played a game called "R.A.B." where she handed out lists of everyone's initials. You then had to ask or guess everyone's initials and cross them out as you guessed correctly. I knew most everyone's name after the activity. Alternatively, you could also tape character names to everyone's back. In order to guess your character, you would have to ask other guests questions about the traits your character might have.
Always have a schedule, stations, and games prepared.
If you want to keep the party flowing, it helps greatly to adhere to a schedule and provide plenty of activities. What's an easy way to create Potter games? Turn traditional games into Potter-themed activities! U-N-O can become U-NO-POO. Pictionary or Telestrations can easily be converted into Potter games. Giant Jenga can become "Gryffindor Tower." A craft section can be named "Tom Ross" as a nod to a Bob Ross-clad Voldemort. Muggle Quidditch (or a normal game dubbed "Quidditch" for the night) can test everyone's teamwork. And of course, Harry Potter trivia is always welcome to true fans. One could even use trivia found on MuggleNet.com to increase the difficulty.
If you're feeling creative, you can design your own Potter games. For example, old CDs can serve as hanging prophecies. The "prophecies" written on the shiny undersides could be challenges for participants.
Megan cleverly gave people a direction by giving them tasks to complete throughout the night by visiting stations. The first year I went, people earned their OWLs by completing every station. She also graded guests in each area and later mailed out OWL grades. I was fantastic in History of Magic but terrible in Divination. (I suppose I do have a lot of Hermione Granger in me.) During the Half-Blood Prince year, partygoers had to complete activities to become a part of the Slug Club.
At the end of the night, a party host could give guests favors in Weasley's Wizard Wheezes printed advent calendar boxes found on Etsy. Want to make it more interesting? Make it a "White Patronus" gift exchange.
Give your food a Harry Potter twist!
Not only can you make Potter-themed food such as butterbeer, pumpkin juice, or Pumpkin Pasties, but you can also give your presentation an apt name or label beverages to reflect the theme. Between Skiving Snack Bags and Petunia's Pudding, you can have a lot of fun naming consumable goods.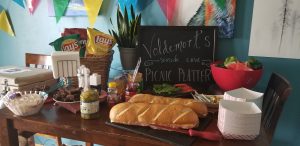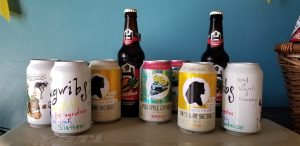 End the night with a meaningful group activity.
Many characters meet their demise in the Potter series. Why not honor them? Guests could write messages in commemoration of Albus Dumbledore or Sirius Black on a lantern. Later, everyone can listen to music as you light the paper lantern and it flies off into the unknown. If that's not an option, have a meaningful conversation about your Potter experiences or talk (and try not to debate) about your favorite characters.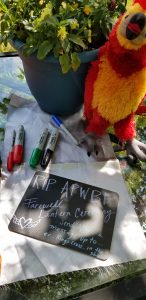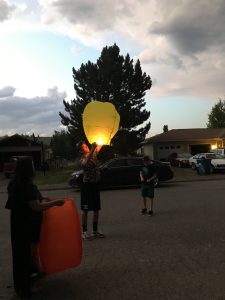 Spice up your party with Harry Potter decorations!
No Harry Potter party is complete without a magical setting. Use banners, props, collectibles, and other means to set the mood.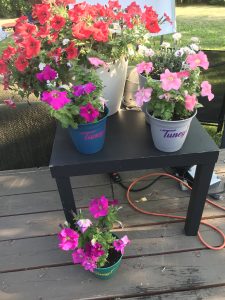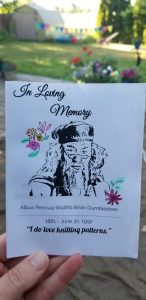 Do you have any Potter Party tips to share? Let us know in the comments!