Review: LEGO "Harry Potter" Advent Calendar
As we reported in April, LEGO released a new line of Harry Potter and Fantastic Beasts sets. The company has since released a brand-new Harry Potter Advent calendar, and the first time I saw it, I knew I had to have it for my Christmas preparations. I've never had an Advent calendar before and this is my first Christmas living on my own, so I thought it would be nice to have something small to do every day before the 25th. Plus, the exclusive minifigures are second only to LEGO's Harry Potter and Fantastic Beasts minifigures series that was previously available.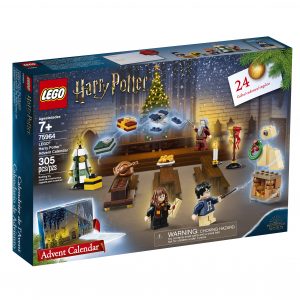 The second noteworthy thing about this item – after the exclusive figures – is that it includes a place to display your daily builds, if you open the box properly, that is. This display is split into an indoor (the Great Hall) and an outdoor section (Hogwarts in the snow), with a matching floor. Initially, I thought the transition from inside to outside was a bit awkward and wished that LEGO had simply made the display an internal shot of the Great Hall. That portion of the graphic looks amazing. However, after actually building everything the box has to offer, I thought the display was a beautiful addition.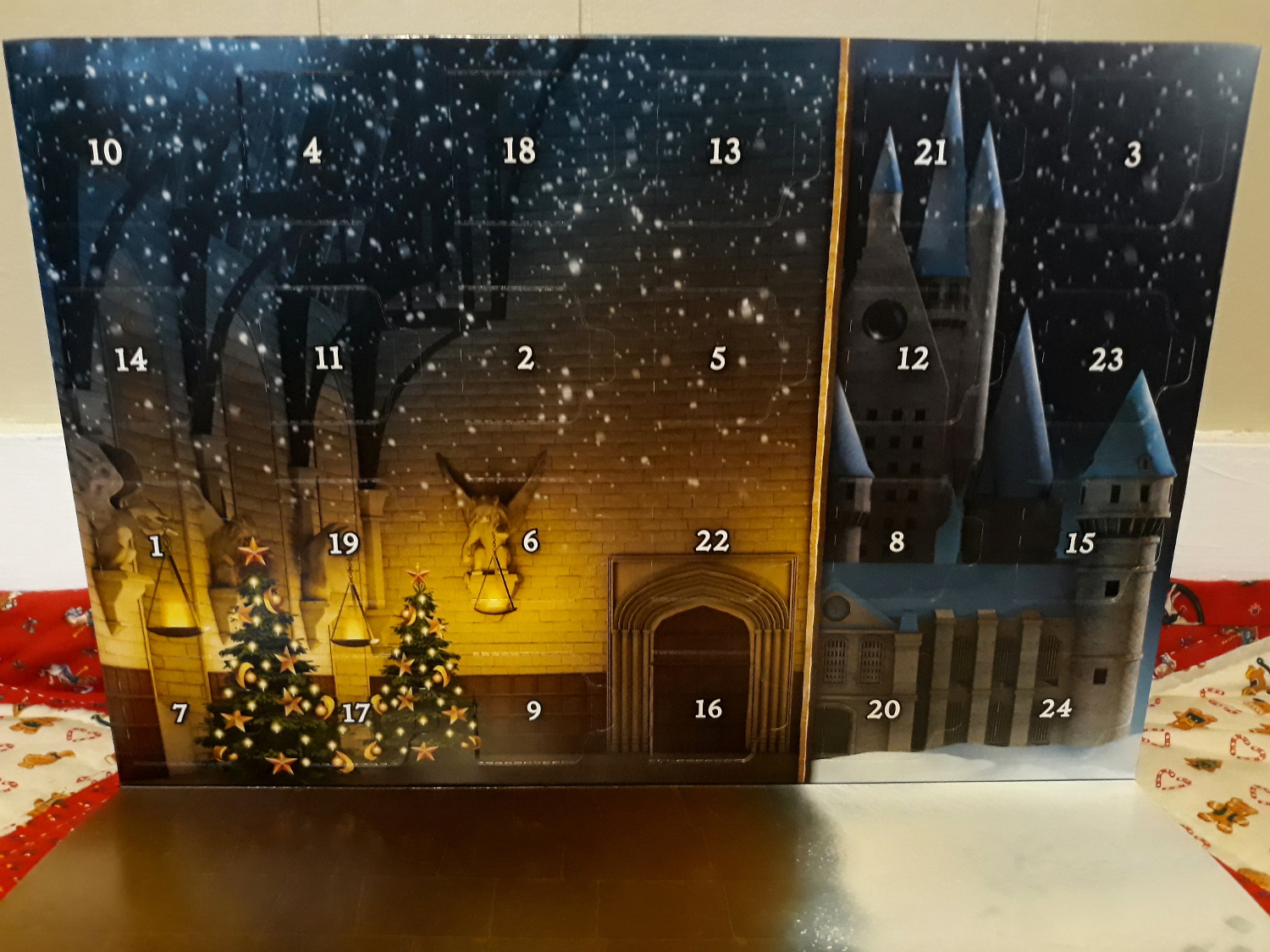 There are seven minifigures spaced throughout your 24 days of builds. Professors Dumbledore, McGonagall, and Flitwick are dressed in their Christmas best, Harry and Ron are sporting Weasley sweaters, Hermione is in her Gryffindor robes with the addition of a scarf, and there is an all-gold statue of the Hogwarts architect holding a micro version of Hogwarts' Great Hall. There are also exclusive pieces such as tiles with each House crest, a Hogwarts acceptance letter, a page from a spellbook, and a chocolate bar. This also includes extra pieces of small, newer bricks.
Some days, the Advent calendar gives you really creative builds like the wizard chessboard or a miniature Hogwarts Express. Other days, you get to expand on a build started the day before. Overall, I really enjoyed this Advent calendar, and I believe that any fan of the wizarding world and LEGO will have fun experiencing this special set throughout December.
The following photo is within a toggle for those who may not want to see exactly what is inside the calendar.
Pros:
Exclusive minifigures and printed plates
Some hard-to-find and new pieces
Great price for the value of the product
A backdrop included to display your builds
Directions for your builds behind each door (pay attention to those)
24 days of LEGO magic! (and let's be honest – you'll have something new to build on that 25th day)
Cons:
There are two days that don't give you anything to actually build.
The display kind of gets ruined by the 24th since all the doors were opened.
The box is a bit confusing to open. (TIP: Don't open the tape on the back of the box; open the tape on the front only.)
Fans can purchase this, and other Harry Potter-themed LEGO sets, on LEGO's Harry Potter and Fantastic Beasts page. In a rush? Try Barnes & Noble for in-store purchases! Merry Christmas!