Five Inspirational Wizarding World Quotes I Am Thankful For
With this being the month of December and taking stock of things we have learned this year, it's kind of obvious that all of us at MuggleNet have been changed by reading the Harry Potter series, watching the corresponding films, or watching the Fantastic Beasts franchise bloom into what is collectively known as the Wizarding World.
But are there any specific parts we can pinpoint?
I, for one, have five Wizarding World quotes that have changed my life for the better, attributed to J.K. Rowling as well as other contributors to our beloved magical realm.
"My philosophy is worrying means you suffer twice." (Fantastic Beasts and Where to Find Them)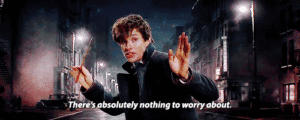 I am a worrier. Being a Ravenclaw with huge, huge amounts of Hufflepuff tendencies, I tend to be a people pleaser, with an anxious/analytical outlook on almost everything. I often worry that I'm not doing enough.
Newt's quote reminds me that sometimes things will happen that you cannot fix or change and that worrying about it essentially is putting yourself through a bad situation twice – if it is even a bad situation at all!
"We've all got both light and dark inside us. What matters is the part we choose to act on. That's who we really are." (Harry Potter and the Order of the Phoenix)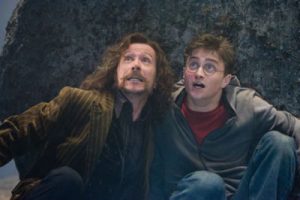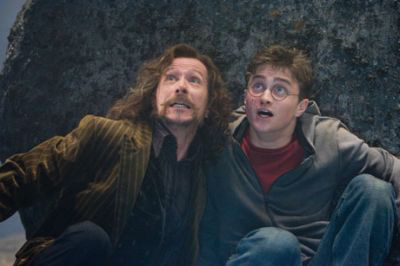 This quote is actually from the Harry Potter and the Order of the Phoenix screenplay and is not within any of the books, as I previously thought. It was my yearbook quote in high school, and I'm proud to say it is still one of my favorites.
We all have those dark moments within ourselves where we want to blow up our own Aunt Marge like a birthday balloon – or perhaps we fantasize about our ex-boyfriends getting hit by the Knight Bus – but the truth is that we truly don't want anything bad to happen to the people who hurt us. We are just seeking something to assuage our own pain. So if you ever fantasize about casting Unforgivable Curses on your boss and then feel like you're a bad person, just remember it is your actions and words towards them that count for (or against) who you are.
"It matters not what someone is born… but what they grow to be." (GoF 36)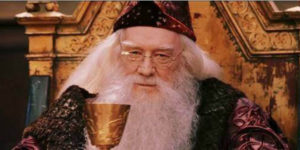 This one is perfect for graduation and baby cribs everywhere, but I find it both a comforting and sobering reminder that no one is stuck being the way they are. If you feel worthless and like you have no potential, there is always hope for change. On the flip side, people might have potential, and like Voldemort, a promising young artist known as Adolf Hitler, or simply a loving person that has turned abusive, we all have the potential to turn toxic as well and must guard against it.
"It is our choices, Harry, that show what we truly are, far more than our abilities."   (CS 18)
Although this might seem similar to the Sirius Black quote, there's a different angle to unpack here. While Sirius's quote focuses on the duality within a person's personality – their thoughts versus the actions they carry out – Dumbledore emphasizes ability versus choice. Why? Hermione's abilities could have put her in the place to be among the greatest minds in wizarding academia, but instead, she chose a path where she could change things because that was what was important to her. You are never stuck doing one thing just because your traits say you are the most suited for it.
"…You don't seek power or popularity. You simply ask, is the thing right in itself? If it is, then I must do it, no matter the cost." (Fantastic Beasts: The Crimes of Grindelwald)
This is probably responsible for my brief Hufflepuff awakening, and it's one of my favorite quotes of all time.
Sometimes we get caught up in the motives of things: "What's in it for me?" or "What's the point?" Sometimes it is just being the best person you can be so that someone else doesn't have to suffer. This quote forces us to think about the importance of things beyond ourselves, the characteristics we choose to emulate, and the people we wish to become. My late grandfather, a Catholic deacon with a great sense of humor, used to shorten the whole "love your neighbor" shtick to simply "doing the loving thing," and I think this might be the wizarding equivalent. At the end of the day, it's not going to matter how far we got in our careers, how much money we ended up accumulating, or whether we have worth in other people's eyes. All that's going to matter is whether we made ourselves and others happy, and that's definitely a reminder to be thankful for.