A Light in the Darkest of Times: "Wizards Unite" Dedicates January to Dumbledore
by Brienne Green · Published · Updated
Here in the heart of winter, a little light in the darkness is always welcome. Harry Potter: Wizards Unite is using Hogwarts's legendary late headmaster, Albus Dumbledore, as a metaphor for that light in four events planned for the month of January. Meanwhile, your characters are still busy writing themselves into the annals of Quidditch history in Harry Potter: Hogwarts Mystery, and we also have a couple of other tidbits this month that may be of interest to you wizarding world gamers!
Wizards Unite Update
This year will mark the 25th anniversary of the start of the Second Wizarding War and the 23rd anniversary of Albus Dumbledore's death. Over time, Dumbledore has become a polarizing character among fans, but there's no denying his legacy, which serves as the theme for this month's Wizards Unite special events.
Throughout the month of January, players will have to channel the wisdom, perseverance and love that Dumbledore embodied to combat the mysterious Calamity, which will evoke some iconic memories of the fight against Voldemort and his army.
January 7--14 will have players feeling the winter chill as they see increased occurrences of Foundables trapped in ice. The Frosty Foundable Event will offer extra XP for successful encounters, and the Tonic for Trace Detection will increase your chances of seeing rarer Foundables on ice. Baruffio's Brain Elixir will also increase from half-hour to hour-long effectiveness, so make good use of that!
On Saturday, January 18, bundle up and get outside for the first Community Day of 2020. Exstimulo Potions will be brewing more quickly, and you'll have a chance to uncover secrets of the Room of Requirement IV: Wonders of the Wizarding World Registry Page, with increased sightings of the Weasley's Car, Whomping Willow, and Foe Glass Foundables.
More memories associated with the Second Wizarding War will be surfacing January 21--28 as Part 1 of the Darkest Times Brilliant Event gets underway. The first half of the event will begin and end at 2 p.m. (Eastern), and as usual, you'll want to accomplish your event tasks in a timely fashion in order to take advantage of the bonus assignment.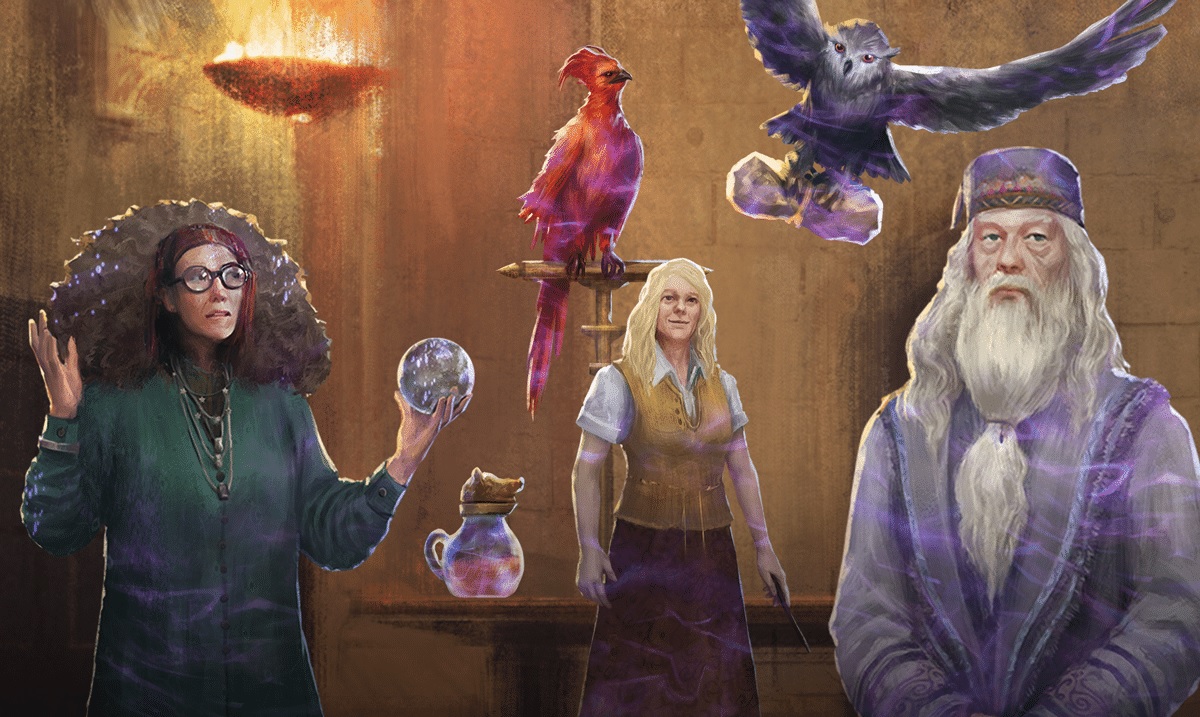 After picking up your free bundle in the Diagon Alley Shop, get some Baruffio's Brain Elixir simmering in your cauldron, since the potion's duration will again be extended to one hour. Over the course of Part 1, you'll have the opportunity to earn up to 15 Restricted Section Books and 50 pieces of gold, along with a Young Dumbledore Hat, Ornate Frame - Phoenix, Dumbledore's Glove Animated Sticker, Phoenix/Fawkes Animated Sticker, and Licorice Snaps Animated Sticker for your Ministry ID portrait.
Be sure to pick up those Brilliant Portkey Portmanteaus and collect Brilliant Runestones as well. In the wild, you'll encounter Brilliant Dumbledore and Brilliant Fawkes, but you'll need to complete event tasks to earn a Brilliant Post Owl and Brilliant Glass Jug of Pumpkin Juice, complete Wizarding Challenges to add Brilliant Professor Burbage, and unlock your Portkeys to find Brilliant Professor Trelawney. Event Portkeys will also transport you to a new location: Dumbledore's Office!
Part 2 of the Darkest of Times Brilliant Event will be coming up in February, and we'll be back to update you on that as the date approaches.
Hogwarts Mystery Update
After all the excitement of the holidays, things are beginning to slow down a bit in Hogwarts Mystery - except, of course, when it comes to battles royal for new garments. Therefore, there's not much to report this time around, other than the fact that the day has come to attempt to remain un-concussed as you face Erika Rath on the Quidditch pitch!
It's almost time for the #HPHMQuidditch Cup. Are you ready? pic.twitter.com/FM8Tzvadah

— Harry Potter: Hogwarts Mystery (@HogwartsMystery) January 7, 2020
And while we at MuggleNet try not to delve too deeply into the primary story in our updates for fear of spoiling anything, the Hogwarts Mystery team itself has zero chill when it comes to that.
The Weasleys sure have a lot going on. pic.twitter.com/77t3urCBth

— Harry Potter: Hogwarts Mystery (@HogwartsMystery) January 5, 2020
What's going on in the wide world of Weasley? Only time will tell! And we have none of that because here comes another House Pride Event.
Other Gaming News
While the official Harry Potter games are obviously the main draw for wizarding world gamers, we like to keep you in the loop about other titles that might appeal to fans of magic and mystery. One such game is currently in development, and it looks absolutely adorable.
Witchbrook is an upcoming 32-bit role-playing game from Chucklefish that TheGamer calls "Hogwarts meets Stardew Valley." In the game, you'll be taking on the role of a young student at a magic school, where you'll attend classes and engage in activities ranging from planting herb gardens and dueling to artifact hunting and even philately. As is the case at another magic school we know, you'll also meet new people, make choices, and form relationships that will allow you to find yourself and forge your own path.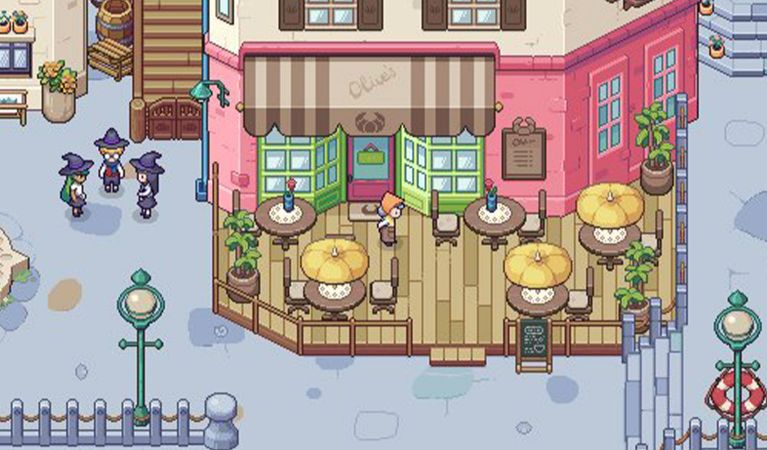 Witchbrook will move through a day-and-night cycle, offering seasonal experiences and celebrating holidays. Minigames will also be included, and while there's still no projected release date, the developers have taken their brainstorming to the masses.
This changes constantly and shouldn't be seen as a confirmation of any features or even of the overall direction of the game. It's a development tool I thought curious minds might like to have a look at. https://t.co/anwsxscDfQ

— Tiy (@Tiyuri) August 21, 2019
In a final note, Niantic recently revealed that it's entered into a new partnership with Qualcomm. The multi-year joint collaboration is centered around mixed-reality experiences, and the two will be teaming up on such projects as augmented reality glasses, software, and cloud components.
We'll be keeping a close eye on that until the day our eyes are covered by a pair of AR glasses that allow us to see Wizards Unite Foundables standing life-size in front of us as we fire spells at them with an actual interactive wand. Hint hint, Niantic!