MinaLima Reveals New "Potter" Concept Art
To celebrate graphic designer Miraphora Mina's birthday weekend, the magical graphic design house MinaLima has released new concept art designs.
In an announcement on Twitter, MinaLima hinted that there would be some new releases with a short video. This tweet gave followers a sneak peek at concept art of a number of wizarding objects:
Cursed opal necklace
The Goblet of Fire
Grindelwald's Deathly Hallows necklace
Hermione's Time-Turner
Hufflepuff's cup
The Monster Book of Monsters
Ravenclaw's diadem
Slytherin's locket
The Triwizard Cup
Umbridge's quill
The tweet also hinted at two further mystery designs.
Eyes peeled 👀
Sound on 🔊
New releases coming soon!🤓⚡️
We are looking forward to Mira's birthday weekend! 🎂
Are you??
.
.#minalima #harrypotter #houseofminalima #miraphoramina pic.twitter.com/5Xhjpe5iDp

— MinaLima (@minalima) January 22, 2020
On Sunday, January 26 (Miraphora's birthday), the mysterious concept designs were revealed to be Arthur Weasley's broomstick and the Triwizard Tournament golden egg.
#MiraphoraMina created the original concept drawings for many #HarryPotter film props which then became so iconic – to mark her birthday, we are releasing two brand new artworks as prints: Arthur Weasley's Broom and the Triwizard Tournament Golden Egg! Available now at #MinaLima! pic.twitter.com/vR6I0Kxvwz

— MinaLima (@minalima) January 25, 2020
The concept art for Arthur Weasley's broomstick features a bicycle seat, bicycle pedals, and a tartan pannier, a small bag often attached to the back of bicycles.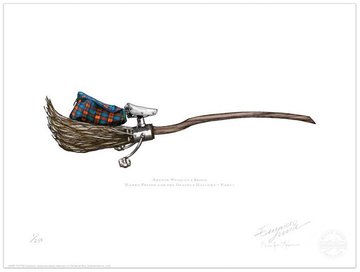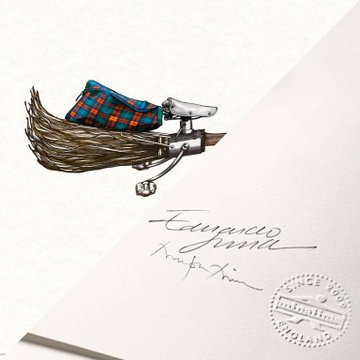 The concept art for the Triwizard Tournament golden egg shows the egg both closed and open, with owl detailing in the center of the open egg.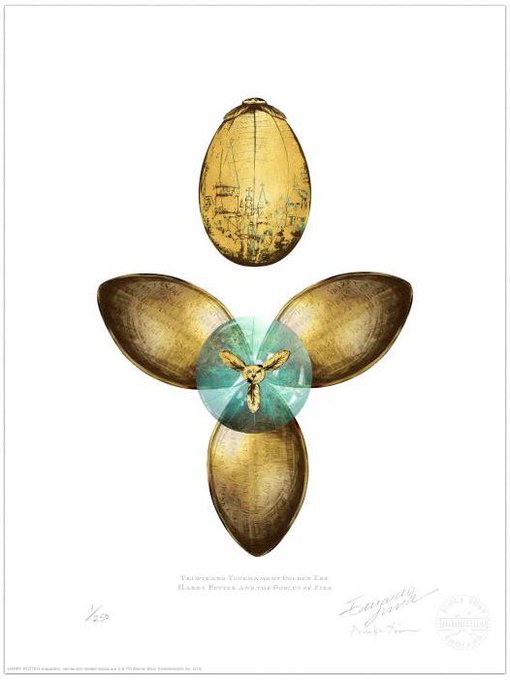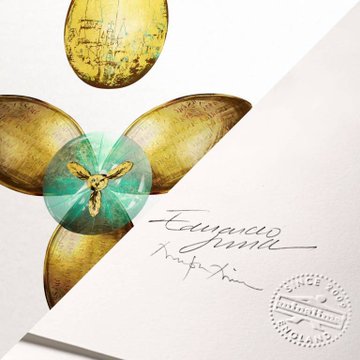 Both prints are available in standard and premium finish from the MinaLima website. There are 1,000 standard prints available of each design, all of which are numbered, embossed, and stamped with Miraphora Mina's and Eduardo Lima's signatures. There are 250 premium prints available of each design, all of which are numbered, embellished with gold foil, and signed by Miraphora Mina and Eduardo Lima. Standard prints cost £39, and premium prints cost £99.