Sorting the March Sisters from "Little Women" into Hogwarts Houses
Four charming sisters come of age in 1860s New England: This is the plot of the treasured novel Little Women by Louisa May Alcott, which has been beautifully reimagined for the silver screen. The novel had been on my list of must-reads for years, but it was bumped to the top in preparation for the eagerly awaited film adaptation. Little Women premiered on Christmas Day to rave reviews and is now nominated for six Academy Awards.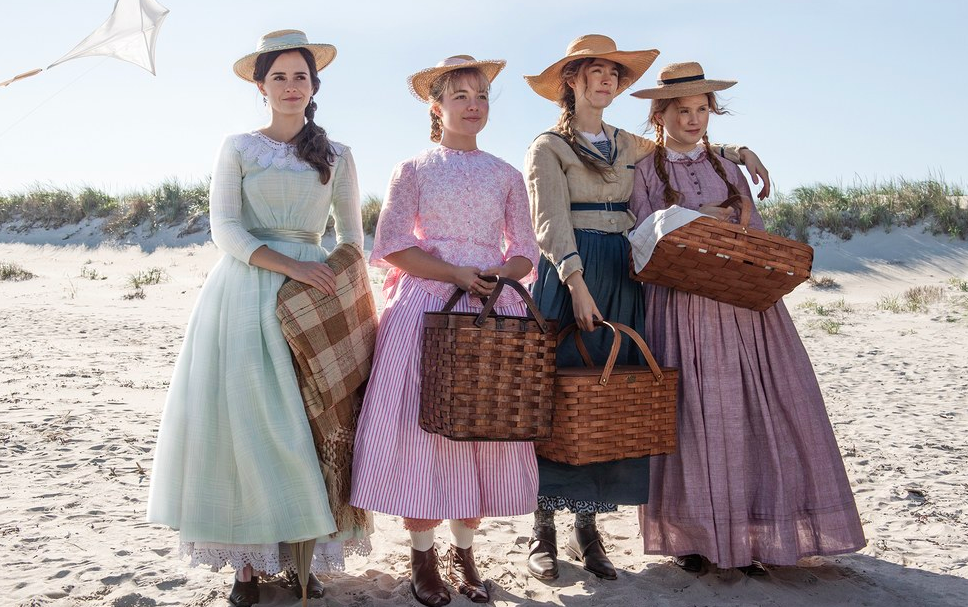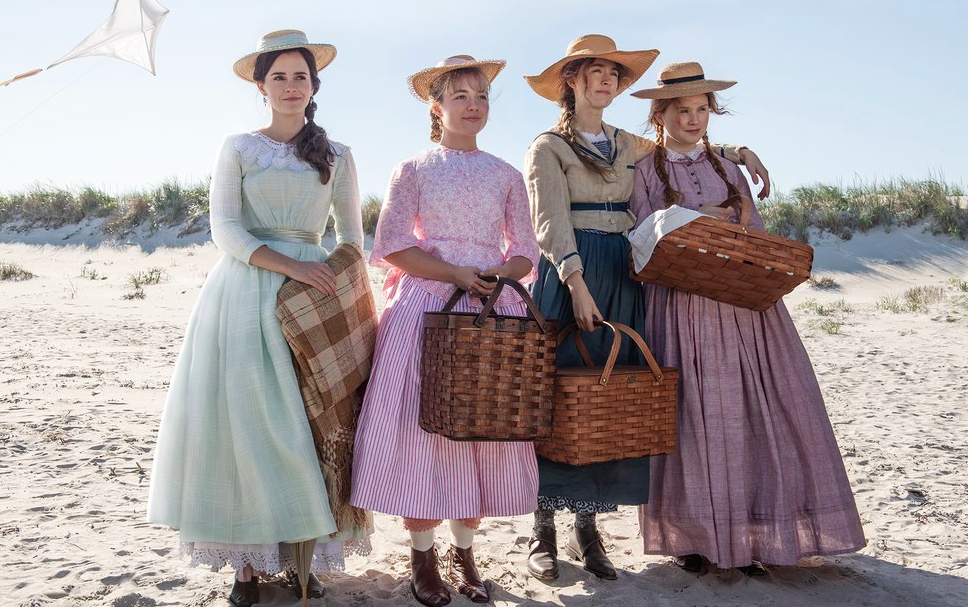 With the venerable Emma Watson starring as Meg and several Academy Award-winning names attached, such as director Greta Gerwig and Harry Potter and the Deathly Hallows composer Alexandre Desplat, I knew I wouldn't want to miss this film. I also figured that a bibliophile such as myself would best enjoy the film having fallen in love with the written characters first. So after having my curiosity piqued by the first trailer, I set out to read the novel together with a small book club. We found the classic to be well worth its renown and surprisingly timeless with regard to its insight on life as a little American woman.
Here is how my book club ultimately Sorted the title characters into Hogwarts Houses.
Meg – Gryffindor
Margaret "Meg" March is the eldest of the four sisters. Though a romantic and feminine beauty, there are actually parts in the book and film in which Meg reminds me of Ron Weasley. She laments her family's poverty and dreams of a life of grandeur. We are introduced to Meg as being big on chivalry; she wants to be a proper young woman following the natural social order. She shows Gryffindor courage in standing up to disapproving Aunt March (played by Meryl Streep) and by daring to leave the nest of her childhood home to start her own family.
Amy – Slytherin
Though almost all of the March girls have Slytherin traits, Amy is ruled by her ambition more than anyone else. Spending so much time at her Aunt March's stately home fed into Amy's liking for fine things and a luxurious lifestyle. The youngest sister cares much about her status, including her power over young men, as she grows older. She is also particularly cunning in the way she acquires Aunt March's turquoise ring. Thus, we place her in Slytherin. Amy is portrayed by Florence Pugh.
Beth – Hufflepuff
The sweetest of the four little women is Elizabeth "Beth" March. As the sisters discuss their wishes for the future, Beth is the only one whose dream is not to leave and become rich or famous but to stay and take care of her family. What could be more loyal? Beth also sticks out among the group as seldom complaining about hard work and doing her duty as a daughter and sister. Beth is a gentle Hufflepuff, and she is portrayed in the new film by Eliza Scanlen.
Jo – Ravenclaw
Josephine "Jo" March is an unconventional young woman for 19th-century New England; she is a quintessential tomboy and therefore the most individual of the sisters. She's also a highly-skilled writer whose stories earn money for her family. Yet her intelligence does not always lend itself to picking up on subtle social cues, as any reader of the book knows well. Jo balances logic and creativity in a way that only a member of Ravenclaw House can. Saoirse Ronan plays Jo in the new film.
Bonus: Laurie – Hufflepuff
The four little women live next door to a wealthy young man named Theodore "Laurie" Laurence, who quickly becomes an integral part of their lives. He is tough to place in the Hogwarts Houses, but he ultimately fits best as a Hufflepuff. Like Beth, Laurie is loyal and devoted. He tends to look out for the entire March family, seeing them through their best and worst days, serving as a brother to some and a love interest to others. Timothée Chalamet portrays Laurie in the new film.
What do you think of our Sorting? What did you think of how the Little Women film portrayed these characters? Let us know in the comments.
Want more posts like this one? MuggleNet is 99% volunteer-run, and we need your help. With your monthly pledge of $1, you can interact with creators, suggest ideas for future posts, and enter exclusive swag giveaways!
Support us on Patreon