Going Digital: The Magical Technology You Need to Read
There's no question that a fully packed bookshelf is one of the finer pleasures of life. Standing back and gazing at the spines of your favorite titles (or all of the ones you swear you're going to get around to reading eventually) really sparks joy.
Whether The Boy Who Lived was the catalyst for your book-loving tendencies or a product of it, the Harry Potter fandom has some of the most ravenous readers. (Hermione taught us well.) Unfortunately, living spaces are getting smaller, and books are getting more expensive.
Even though Dumbledore was right when he said words are our most inexhaustible source of magic, we Muggles can't magically extend our own homes and bookshelves past the laws of time and space to store an infinite number of bound adventures.
Or can we?
Magic often goes by a different name in the Muggle world: technology. And thanks to technology, we actually do have a way to manipulate the laws of time and space. It's called an eReader, and since its invention, book nerds everywhere have been able to hold thousands of titles at their fingertips.
Going digital is one of the best things a book lover can do in the modern day and age. There really are no downsides. You save space by only keeping physical copies of books you have the strongest attachment to, you save money by needing less shelf space (both for the books and for the shelves themselves), and you save even more money by having access to the (usually) cheaper eBook versions on top of having access to your local library's collection for free!
There are plenty of eReaders to choose from, but the Kindle has three options at three different price points.
Kindle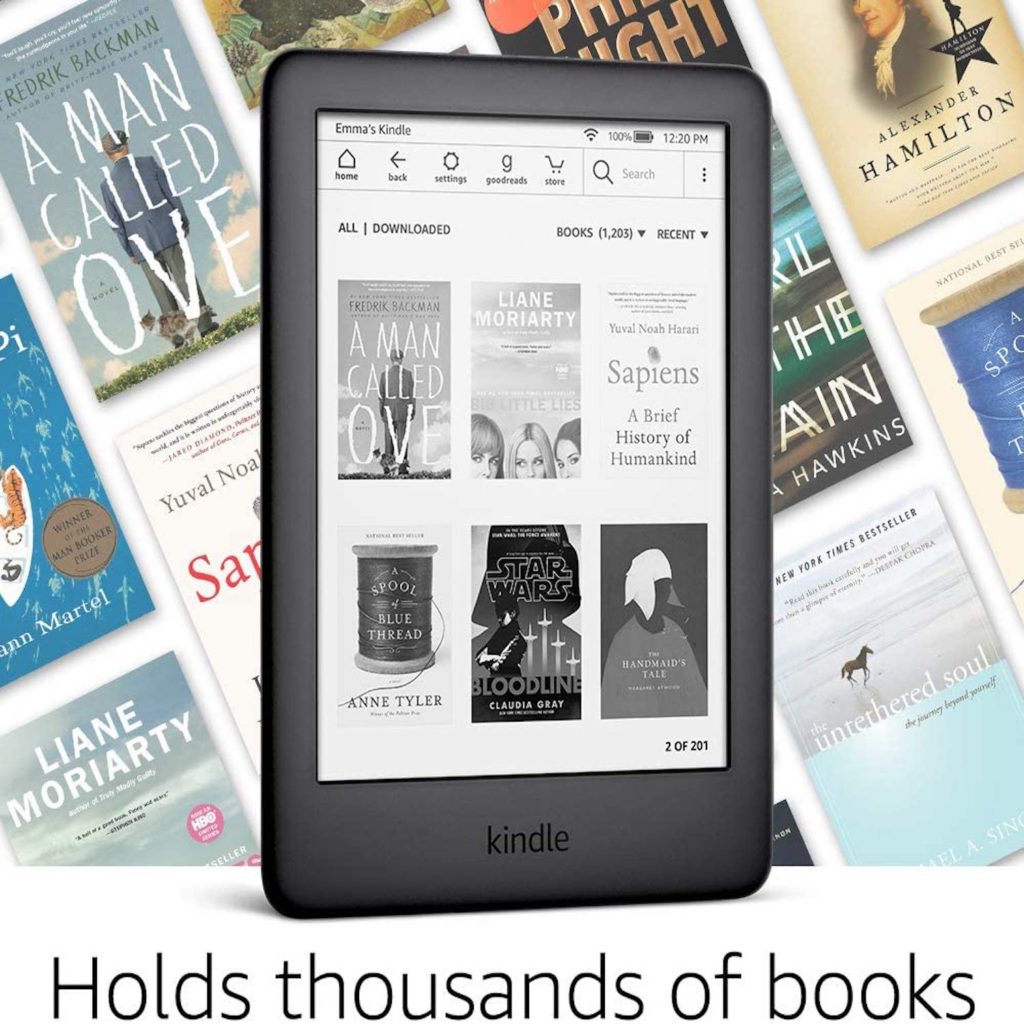 The Kindle comes in black and white and has an adjustable front light that makes reading for hours more comfortable. With a battery that lasts for weeks on one charge, reading this screen is more like reading from real paper. This Kindle gives you access to Audible as well as your local library's collection through OverDrive! For under $100, this eReader is an affordable option that – depending on how many books you buy – could pay for itself in just a few months.
Buy on Amazon   🇺🇸
Buy on Amazon   🇬🇧
Kindle Paperwhite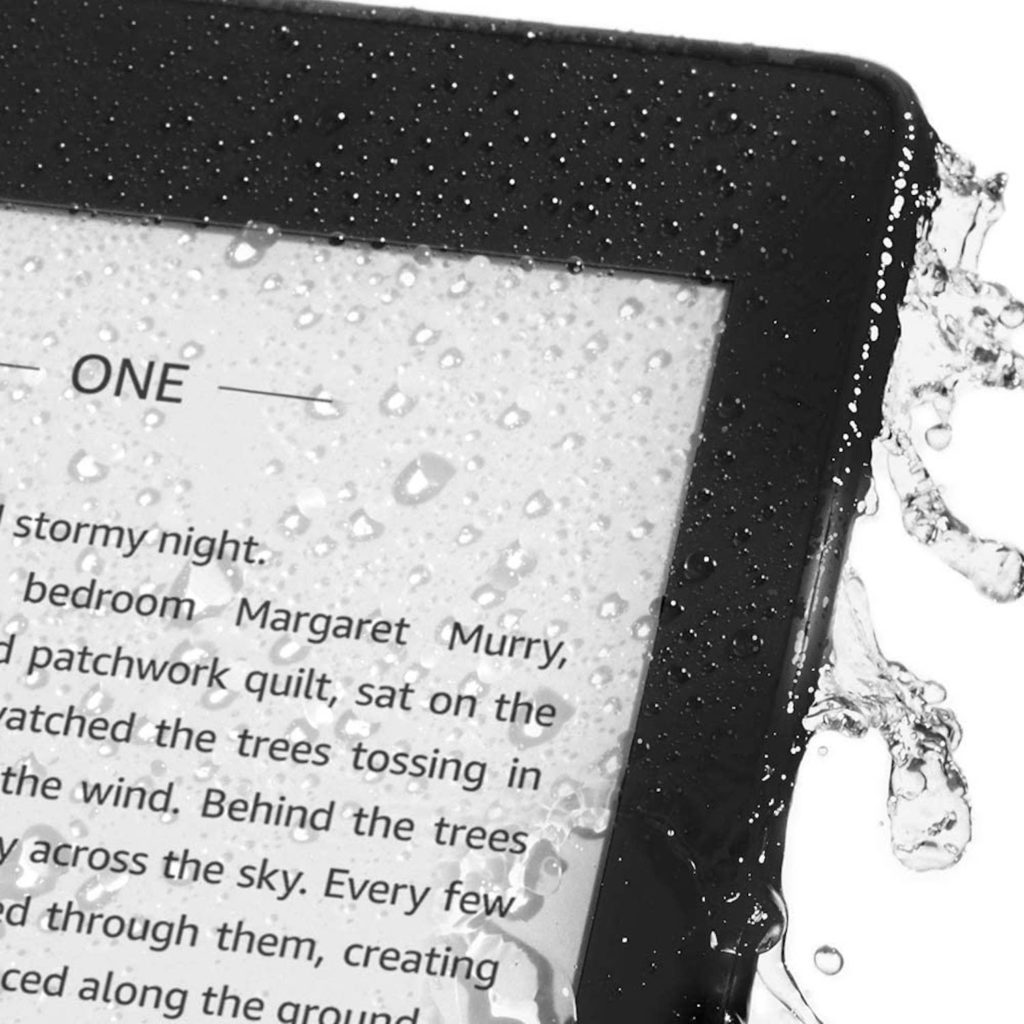 The Kindle Paperwhite comes in black and twilight blue and is waterproof! This mid-tier option has two much larger storage options (8GB and 32GB) for readers who have an extensive personal library, love to listen to audiobooks, or borrow a dozen library books at a time! That, combined with its waterproof abilities, makes this version even more magical than the last.
Buy on Amazon   🇺🇸
Buy on Amazon   🇬🇧
Kindle Oasis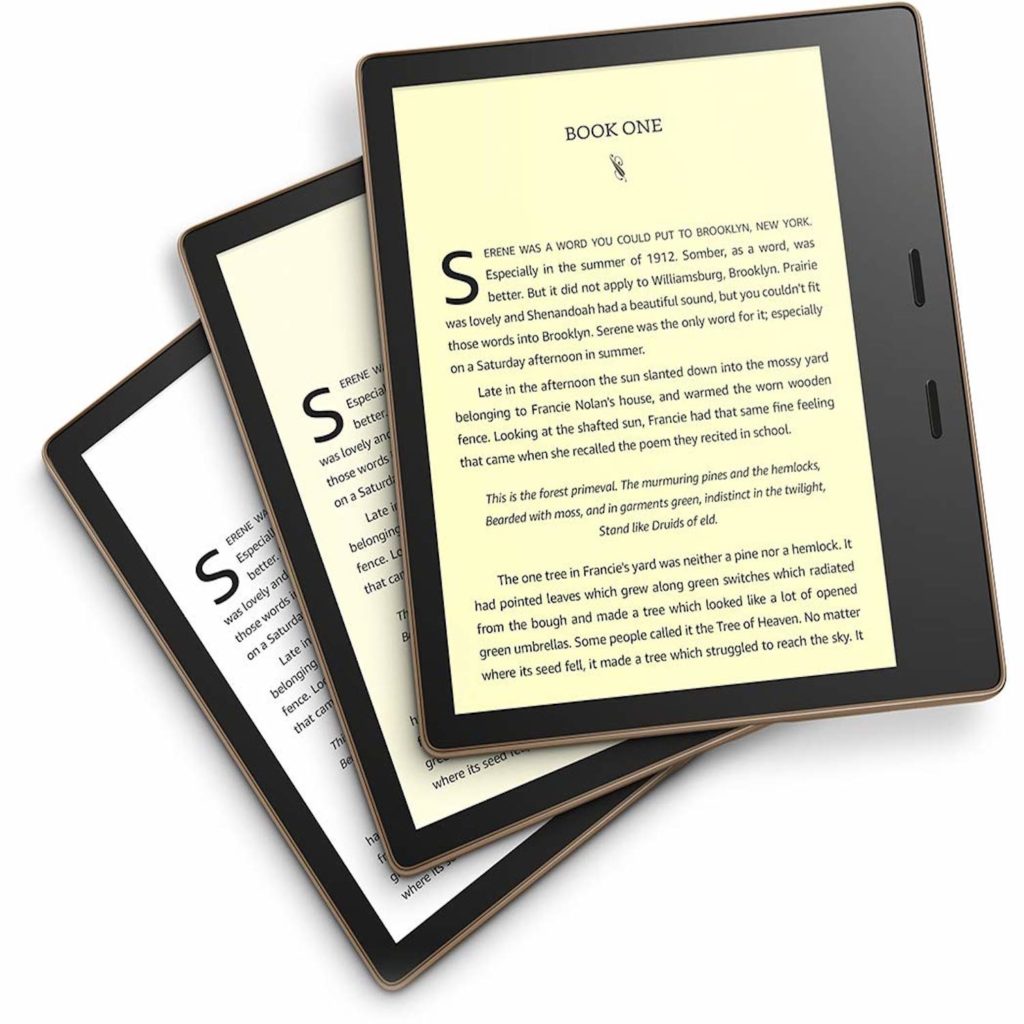 The Kindle Oasis comes in graphite or champagne gold and is the most feature-packed version of the three. It has every feature of the previous Kindles but adds an auto-adjusting light sensor, page turn buttons, and a larger screen size! This premium version is for a reader that (like Draco Malfoy) takes joy in the finer things in life.
No matter your preferences or budget, going digital is not just a way to save space and money in the long run; it's a way to add a little bit of magic to your everyday life. Having an eReader gives you access to your own collection anytime, anywhere, as well as the ability to listen to audiobooks and borrow titles from your local library – all in one place!
Buy on Amazon   🇺🇸
Buy on Amazon   🇬🇧
You can get a free trial of Audible to see if audiobooks would make a good addition to your new digital library!
Buy on Amazon   🇺🇸
Buy on Amazon   🇬🇧
Maybe download the newly released audiobook edition of The Tales of Beedle the Bard!
Give it a try – you'll be surprised at how much of a wizard you'll feel like around other Muggles.