Perfect Mother's Day Gifts for All the Wizarding Mothers in Your Life
Sunday, May 10 is Mother's Day in the United States, and what better mothers can we see than some of those in the wizarding world? If you're looking for a gift for your magical mom, simply find the wizarding mom that matches best, and you have a perfect suggestion!
Molly Weasley
Known for her cozy homemade knits and deliciously filling meals, Molly is the kind of mom that gives more to you than you could ever give back. But you can try with the Harry Potter Knitting Magic book! Filled with patterns for fantastic projects, you can't go wrong with this for the Molly in your life.
Tonks
The coolest mom around, Tonks is always ready for adventure and action. She needs to be ready for all that Auror action, so why not help her out with a new pair of Doc Martens boots? These stylish shoes are a statement but always ready to be substantial, just like Tonks herself.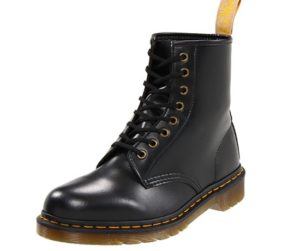 Petunia
Make her nightly wipe down of all kitchen surfaces even better! These cleaning gloves will bring a sense of frill into her cleaning routine, but they're also waterproof and have nonslip surfaces to make sure everything is squeaky clean. And the lining is a soft cotton that insulates the hands from hot or cold water.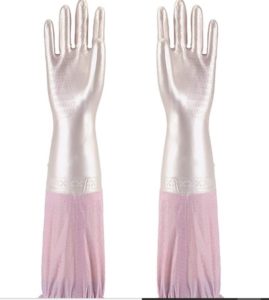 Bellatrix
More of an absent mother than anything else, Bellatrix would need some gifts that help her improve the most important person in her life: her. Start with something that might benefit you too, with Anger Management for Dummies. Keep those deadly spells at bay! And just in case, have these throwing knives ready as a backup gift.
Narcissa
For the mother that has or can easily get anything herself but will definitely scrutinize any gift you attempt, try this beautiful chandelier. It will be the perfect statement piece for Malfoy Manor, which might be necessary when trying to wipe out the memory of its short stint as Death Eater headquarters.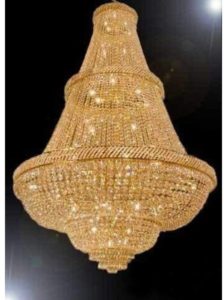 McGonagall
Take your stern, tartan-clad mother back to the highlands with this beautiful Edinburgh Tea & Coffee Company sample collection. Pair it with some biscuits, and you've got the perfect gift for reading Transfiguration Today by the fire. If you're feeling more in line with the Marauders, you could also try these cat toys – but we take no responsibility for what you might be turned into.
Lily
Known for her kindness, there's nothing better than something simple and traditional for a mother like Lily. These flowers that are her namesake are sure to bring beauty and smiles to everyone who sees them, much like the witch herself!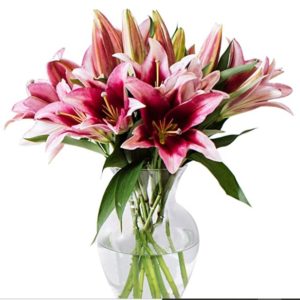 Augusta Longbottom
Sometimes, those that take the place of mothers aren't traditional mothers, but that doesn't make them less important or less worth celebrating. The best gift for a mother figure like Augusta would surely be some proper hat boxes to keep her prized showpiece safe or a new topper to her favorite one!
Hermione
Though you could go for some new books, why not try for something a little different: a book safe? This one might keep illicit Time-Turners safer! Or, for a more sentimental gift, try a wonderful family tree frame set so she can keep pictures of her parents, Ron, Rose, and Hugo in close range – magical photos not included!
Ginny
Nothing ruins a Quidditch practice more than hair flying in your face, especially for Ginny! These hairbands are sure to keep her long red locks in place on the pitch or while reporting on the most recent scores for the Daily Prophet. Or try a collectible set of Quidditch balls in a beautiful trunk or a levitating broom pen that will have her dreaming of Quaffles and clear blue skies, even at the office.
For any mother, the best gift is loving words from those they love. Send yours with these beautiful Harry Potter-themed cards for the most magical owl post of all. This beautiful one reads "Love is the most powerful magic of all" and the inside reads "You manage mischief, you protect with love, and you make the world a more magical place. You do it all, and you're appreciated so very much." If owl post is more your style, this gorgeous pop-up card features Hedwig delivering a card and broomstick and is sure to not only bring love but become a display piece on its own!
To all the mothers out there, we wish you the happiest and most magical of days!