Qeurovision Quidditch Song Contest Has a Winner
As we previously announced, May 30 brought us the Qeurovision live show. There were 15 songs from Muggle quidditch national governing bodies (NGBs), but only three of them could win.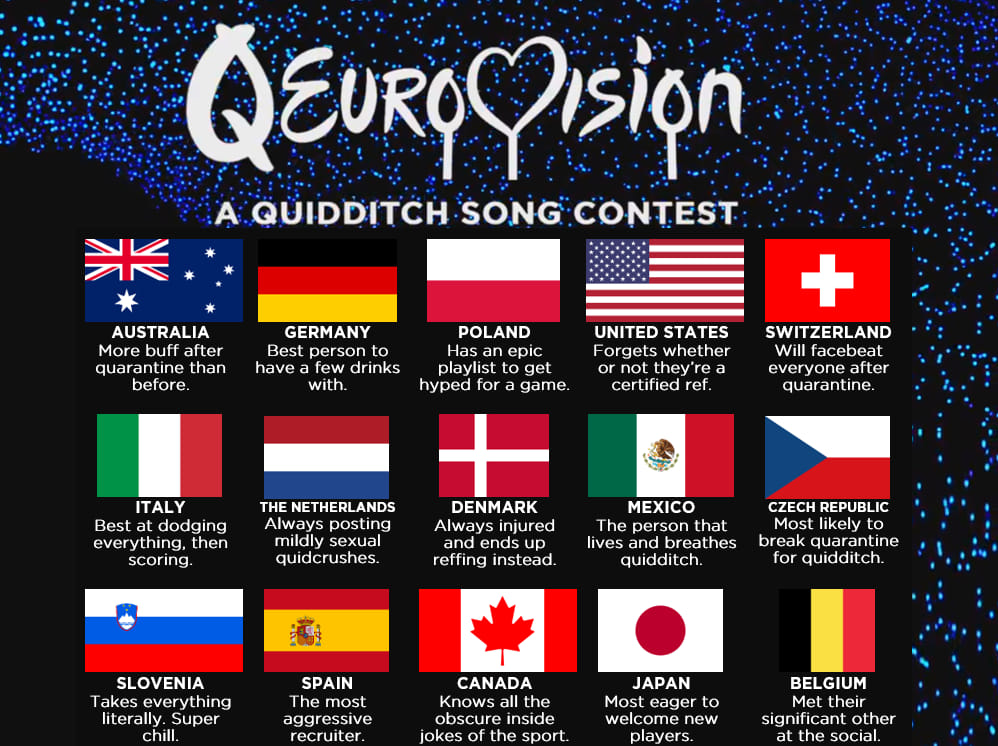 NGBs had to send a song about quidditch in audio and also a video. Some songs are parodies, but there were also six songs originally written for the contest by Belgium, Canada, Germany, Italy, Slovenia, and Switzerland. Most of the songs are in English, but a few were sung in their national language.
A few songs were uploaded to the Internet after the show: "Toss a Quaffle to Your Keeper" by Poland, "Do You Wanna Go Play Quidditch?" by the Czech Republic, "Hasta la Snitch" by Mexico, "Ik Zwerk Je Op Afstand" by the Netherlands, "Come the New Recruits!" by Japan, "Pesem o Quidditchu" by Slovenia, and "I Just Can't Wait for More Quid" by Australia.
The voting was split into two categories: juries and public. At least one person was chosen from the participating country as a jury member. Jury votes counted for 30% and public votes for 70%.
The winner of the first Qeurovision contest is Germany with its original song "Fly High." Second place went to Italian song "Slam-Dunk," which is also originally written. Even third place was an original song: "Canadian Quidditch." The first three places won vouchers for Utility Apparel, a Muggle quidditch retailer, in amounts ranging from €50 to €100.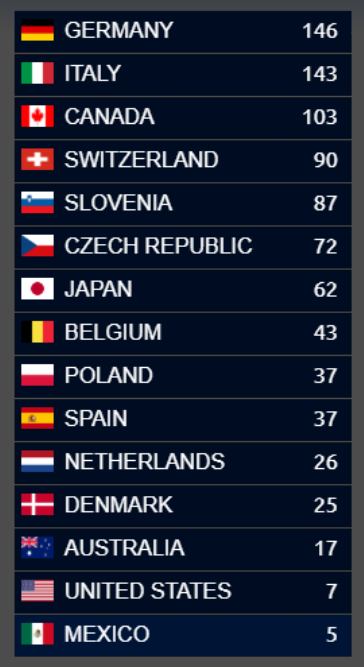 The show was watched by more than 200 people, who immediately started creating memes. If you want to see them, then you have to add a cat to your video, have better connections than Japan, have a German dictionary, say hello to Spain, toss a coin to your Keeper, and still get zero points because it's a parody.