New Pandora Charms Are Flitwick Approved
If you're like most of us, you've been waiting for a certain letter since age 11. Luckily, we won't have to wait any longer. Someone has cast the Engorgement Charm on Pandora's Harry Potter collection, and there are six new charms available for purchase.
The Harry Potter x Pandora collection officially launched in November 2019. It has been a huge hit for stores and fans alike. The first set of these exclusive charms features mini sterling silver replicas of Harry, Ron, Hermione, Dobby, and House-specific logos.
If you're new to this collection, these charms are something you don't want to miss out on, especially the new ones that have been revealed. Check out the amazing details and designs below.
1. Hogwarts Acceptance Letter Dangle Charm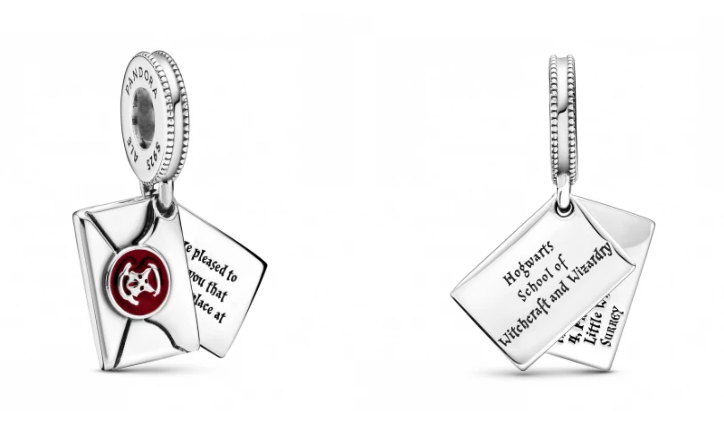 You don't have to wait any longer for your acceptance letter! This dangle charm features the Hogwarts seal and is complete with Harry Potter's address.
2. Openwork Harry Potter Icons Charm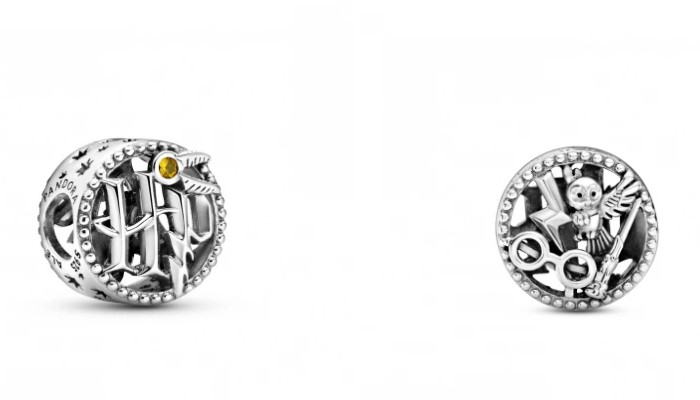 Show off your love of all things Harry Potter with the signature logo charm, complete with Golden Snitch. On the opposite side, the charm features Harry's glasses, his wand, Hedwig, and a lightning bolt.
3. Hedwig Owl Dangle Charm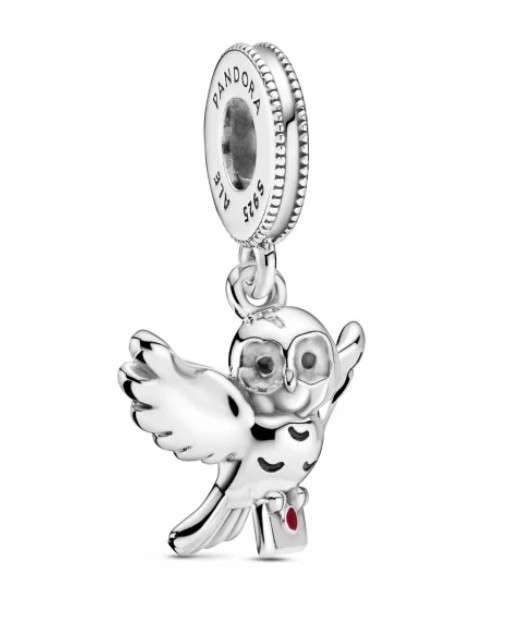 Everyone's favorite snowy owl now has her own charm. The Hedwig dangle charm features a letter clutched in her feet. We wonder which letter it is she's carrying.
4. Glasses, Nimbus 2000 & Lightning Bolt Dangle Charm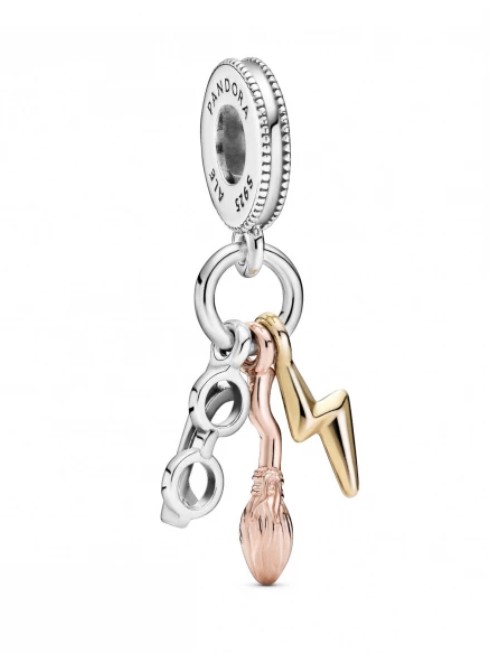 The three items any Harry Potter fan can spot and immediately know it's referencing the Boy Who Lived. This dangle charm features the round spectacles Harry always wears, his first broomstick, and the lightning-shaped scar on his forehead.
5. Deathly Hallows Dangle Charm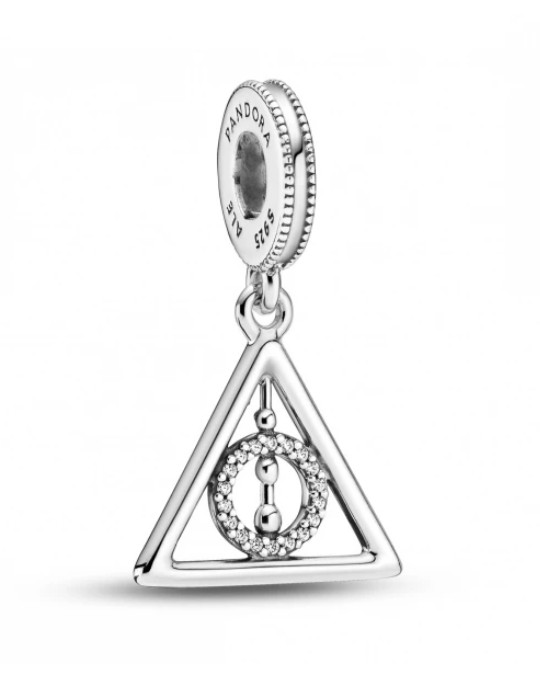 The Deathly Hallows dangle charm shows immaculate detail for something so small. The stone that's represented in this features clear cubic zirconia. The wand is nearly identical to the film version as well.
6. Sorting Hat Charm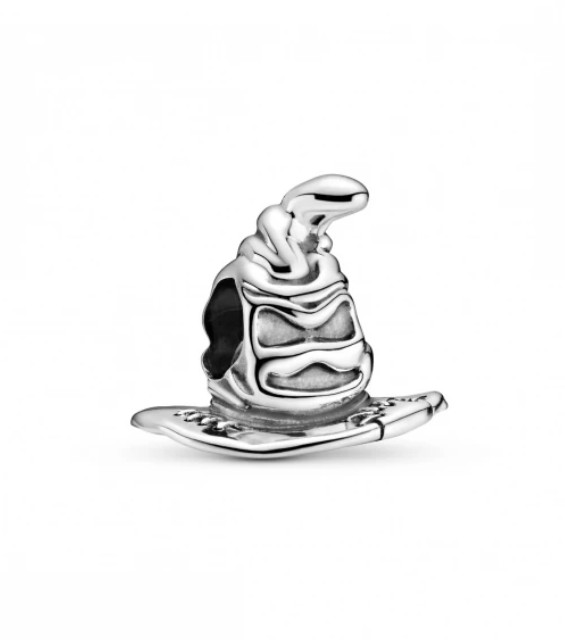 The final charm in this collection is the signature Sorting Hat of Hogwarts. With a grin on its face, we can only hope it's Sorting us into the House we've been dreaming of.
These new charms are pure magic! They're available online and in stores right now. Now is a great time to start your collection of these Harry Potter charms or to make your collection complete. Which of these charms is your favorite?