Where Is the Real Little Whinging?
Every year, Harry Potter fans flock to the theme parks, to exhibitions, to theaters showing Harry Potter and the Cursed Child, to House of MinaLima, to filming locations, and other destinations to feel closer to the wizarding world. Few are curious about the ordinary, Muggle places such as Little Whinging, the Dursleys' home in the English county of Surrey. Sure, Harry doesn't have many happy memories of his days spent at number four, Privet Drive. However, since it is part of the story, we can attempt to put the fictional town on the real map.
Originally, a real house in Berkshire was chosen as the Dursleys' house for filming on location. After Harry Potter and the Sorcerer's Stone, it became more practical to build the set, which you can visit in Leavesden, United Kingdom, at Warner Bros. Studio Tour London – The Making of Harry Potter. However, strictly sticking to the books, let's see what we know for sure about Little Whinging with the help of the Harry Potter Lexicon.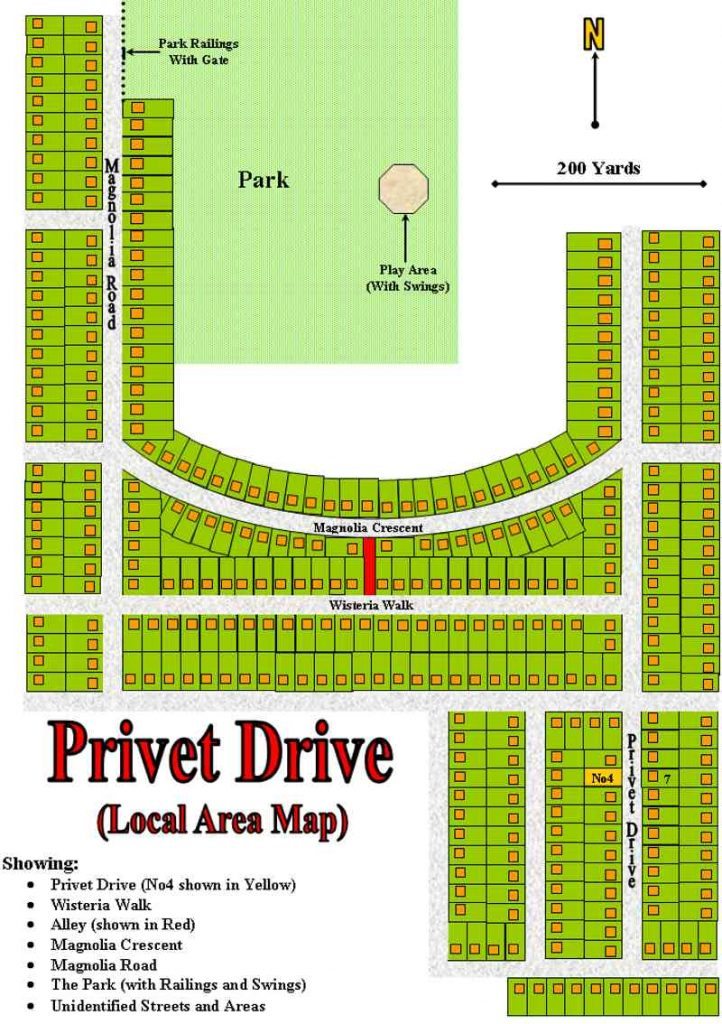 The Lexicon collected all canonical lines about Little Whinging and drew conclusions, such as that Privet Drive has 20 or so houses since we know from Sorcerer's Stone that there are only 12 street lights. This and a dozen other tidbits helped create a speculative map of the area where Harry grew up. However, this is within Little Whinging itself. Where is this quiet town situated in relation to Surrey and London?
Surrey Live narrowed it down to four possible towns that may be near or could stand in for Little Whinging. The news outlet looked at the canon for clues.
First, the drill factory gives us pointers. Vernon Dursley's company, Grunnings, is a short commute from Privet Drive, not too far for the impatient businessman to travel but far enough to cross town borders. If we want to find real drill companies to stand in for Grunnings, there is DeWalt in Slough or Drill Service in Horley, the latter of which is situated near a bakery as well.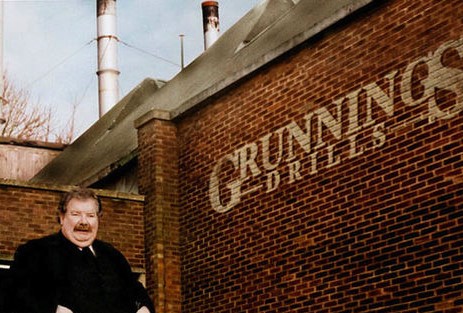 Second, let's weigh the distance from the zoo. While the film adaptation of Sorcerer's Stone features London Zoo, Harry's first trip to the big city is only with Hagrid in the book. Therefore, Marwell Zoo in Hampshire is a plausible alternative.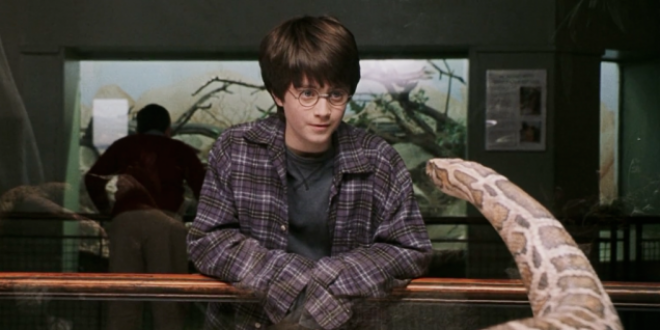 Third, after shopping in Diagon Alley, Harry takes a train home from Paddington station. Depending on whether he changed or took a direct line, we can further narrow the search.
Fourth, when Vernon graciously drives Harry to King's Cross station, they leave Privet Drive at 7 a.m. and arrive at 10:30 a.m. Even from the farthest point in Surrey, there is no reason why this journey would take so long unless they had to stop frequently for Dudley or ran into unusually disastrous traffic. Of course, we could speculate that Vernon wanted to unnerve Harry on purpose by not dropping him off too early, so as not to allow him enough time to figure out where platform nine and three-quarters was, which he nearly didn't.
Taking everything into account, Surrey Live found that the most plausible location for Little Whinging would be Ashford, in the north of Surrey. The pros: Vernon's commute to Grunnings in Slough would be 30–40 minutes depending on traffic, and Harry could have got a direct train home from Paddington through Heathrow. The cons: There is really no reason why the drive to King's Cross should have taken Vernon any longer than an hour and a half tops.
The other three likely locations are Dorking, Redhill, or Reigate. The pros: Vernon would have a reasonable commute to Grunnings in Horley, and it would take much longer to drive to King's Cross depending on traffic. The cons: Harry would have had to change trains to any of these towns, which are also an hour and a half's drive from Marwell Zoo. This sounds a bit long, but Dudley was a spoiled kid, after all. We took the liberty of marking them on a Muggle map.
This remains an unsolved mystery. Can you find any clues to narrow the search? Don't hesitate to share your findings.