Universal Beijing Releases Theme Park Concept Art and Updates on Planned Opening Date
As previously reported, Universal Beijing Resort is on its way to open as planned despite setbacks due to COVID-19. Park construction is still going slowly but surely, and visitors will be able to marvel at the sites sometime next year. Aside from other themed areas, the park will be home to the Wizarding World of Harry Potter as familiar from other global locations, complete with rides and butterbeer. We definitely deserve some fun after all the hurdles of 2020. Check out the concept art for the new Wizarding World destination and the latest news about its approaching opening here.
Aside from park areas dedicated to Jurassic World, Waterworld, Kung Fu Panda, Transformers, and Despicable Me, Universal Beijing has officially unveiled the new lands and attractions for the Wizarding World of Harry Potter. It would not be complete without a replica of Hogwarts, where you can discover Dumbledore's office, the Defense Against the Dark Arts classroom, the Gryffindor common room, and the Room of Requirement.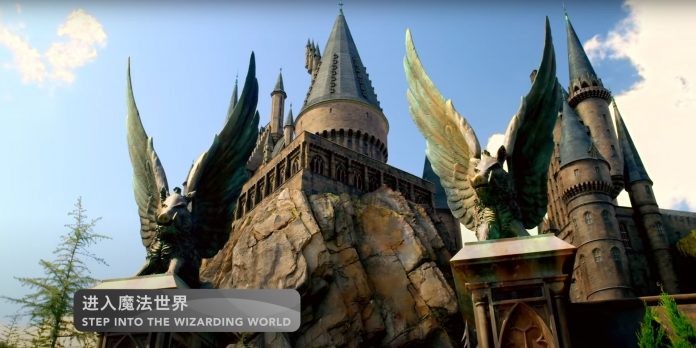 In the newly released concept art video below, you can see glimpses of the attractions, including Harry Potter and the Forbidden Journey, Flight of the Hippogriff, and "The Nighttime Lights at Hogwarts Castle." We got literal chills, but that might be somewhat due to John Williams's majestic movie scores, which you will also hear throughout your theme park adventures on your visit.
If you have been to other theme parks, you will be familiar with certain tips and tricks to get the best out of your experience. Given the persisting pandemic, make sure you arrive early to avoid crowds. A good way to do this is to stay in the park hotels, which allows you early entrance, and to get an express pass. Furthermore, if you are visiting with children, check the requirements first in order to avoid queueing for a ride that they won't be allowed on. Finally, get your merch online beforehand so that you'll only have to queue for the delicious butterbeer once you are in the streets of the permanently snow-covered wizarding village, Hogsmeade.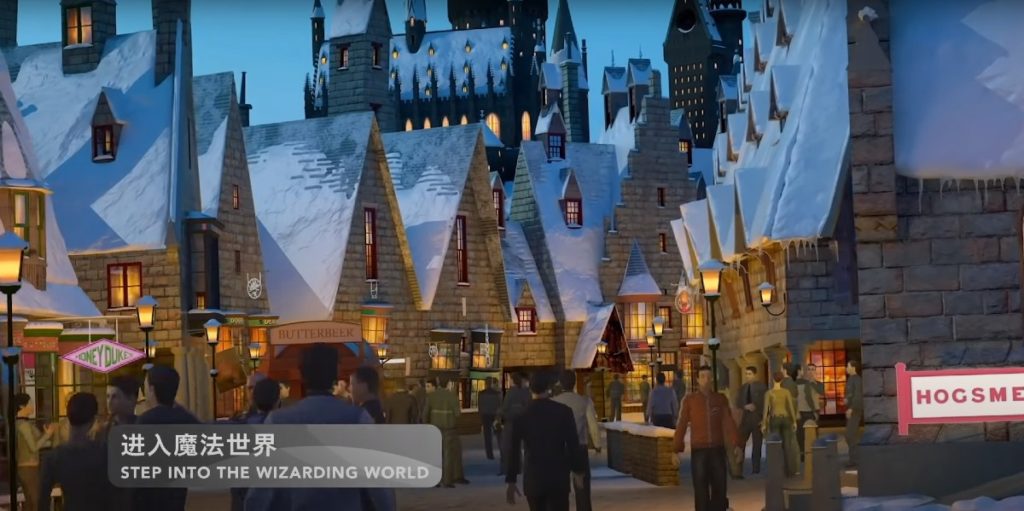 When will we actually get to visit the new park? Universal Beijing Resort president and general manager Tom Mehrmann reassured fans about the progress on this massive project:
We and our local partners, including Beijing Tourism Group, are creating one of the most magnificent theme park destinations ever built – right here in Beijing. It is the fruit of co-creation, merging Universal's decades of global theme park experience with our partner's deep insights on China. Over 100,000 constructors, more than 500 designers and artists, and more than 500 suppliers and partners from around the world jointly made the project possible, and we can't wait to unveil this dream destination to the world next year.
We have definitely added Universal Beijing Resort to our list of things to look forward to next year. Will you be booking your visit?