"Harry Potter" Board Games for Your Quarantined Holidays
The holidays are probably going to look a lot different this year, and while it's definitely going to be strange not to have all of our extended family gathered together, there's a lot of fun to be had within our own households.
Here are five of our favorite Harry Potter board games to play with your family or roommates.
Trivial Pursuit: Wizarding World Harry Potter Edition (2+ players, ages 8+)
This classic game of trivia tests your knowledge of the Harry Potter movies with over 600 questions. There are six categories including the Dark Arts, Hogwarts, magical spells and potions, magical objects, magical people, and magical creatures. In classic Trivial Pursuit fashion, there is no board – which makes the game portable without even needing a Portkey!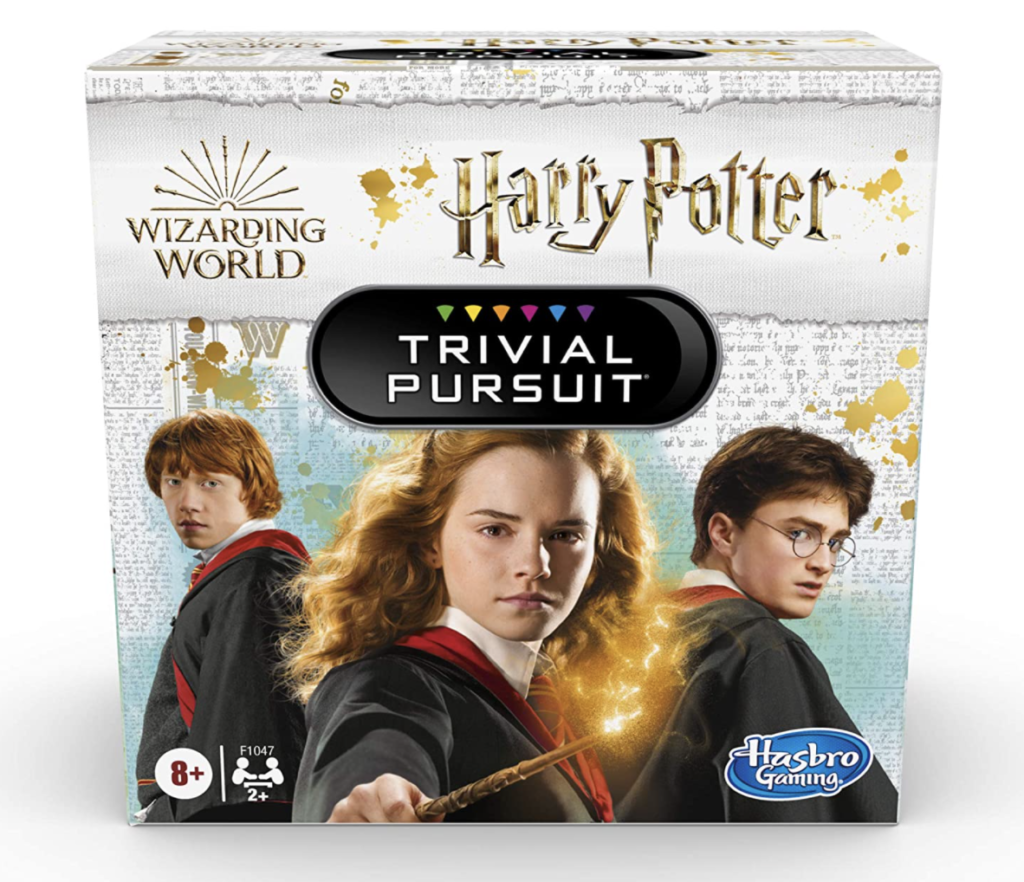 Clue: Wizarding World Harry Potter Edition (3-5 players, ages 8+)
Who? What? Where? Players try to figure out this "whodunit" mystery as Harry, Ron, Hermione, Ginny, Luna, or Neville. Try to discover who vanished, what spell was used, and where the crime took place as you move across the board through secret passages, up moving staircases, and into rooms behind locked doors. This game is perfect for exploring the nooks and crannies of Hogwarts.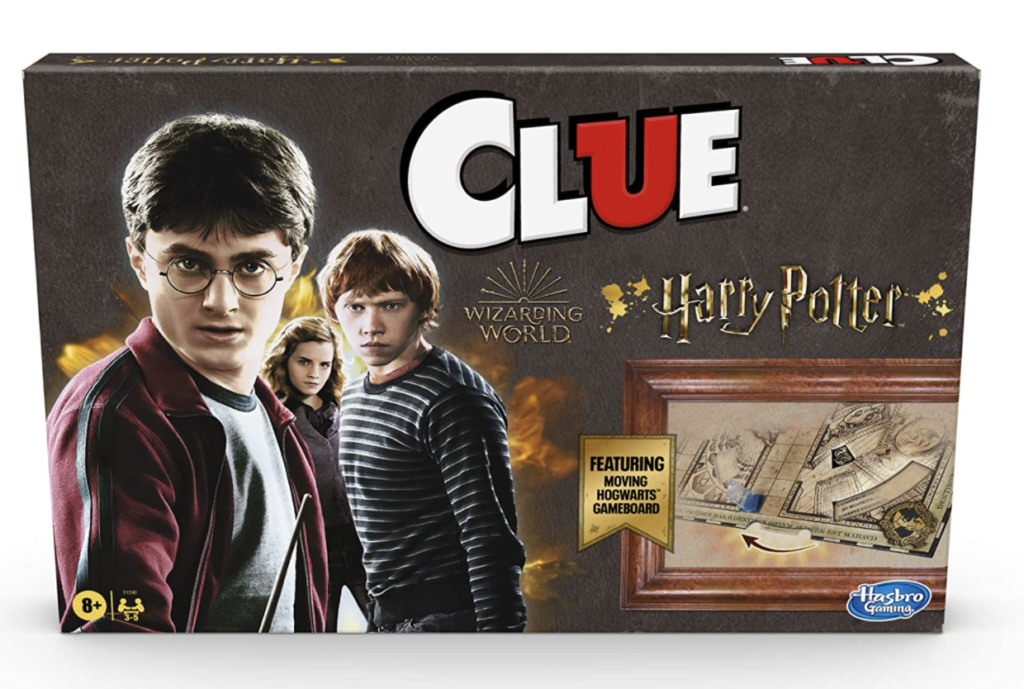 HedBanz Harry Potter Party Game (2-6 players, ages 7+)
Try to guess what's on your card by asking "yes" or "no" questions and earn a Chocolate Frog token for each correct guess! Collect five tokens for your House and be crowned champion by showing off your knowledge of the wizarding world. This is the perfect game for young witches, wizards, or Muggles to pass the time and learn more about characters, spells, and enchanted items.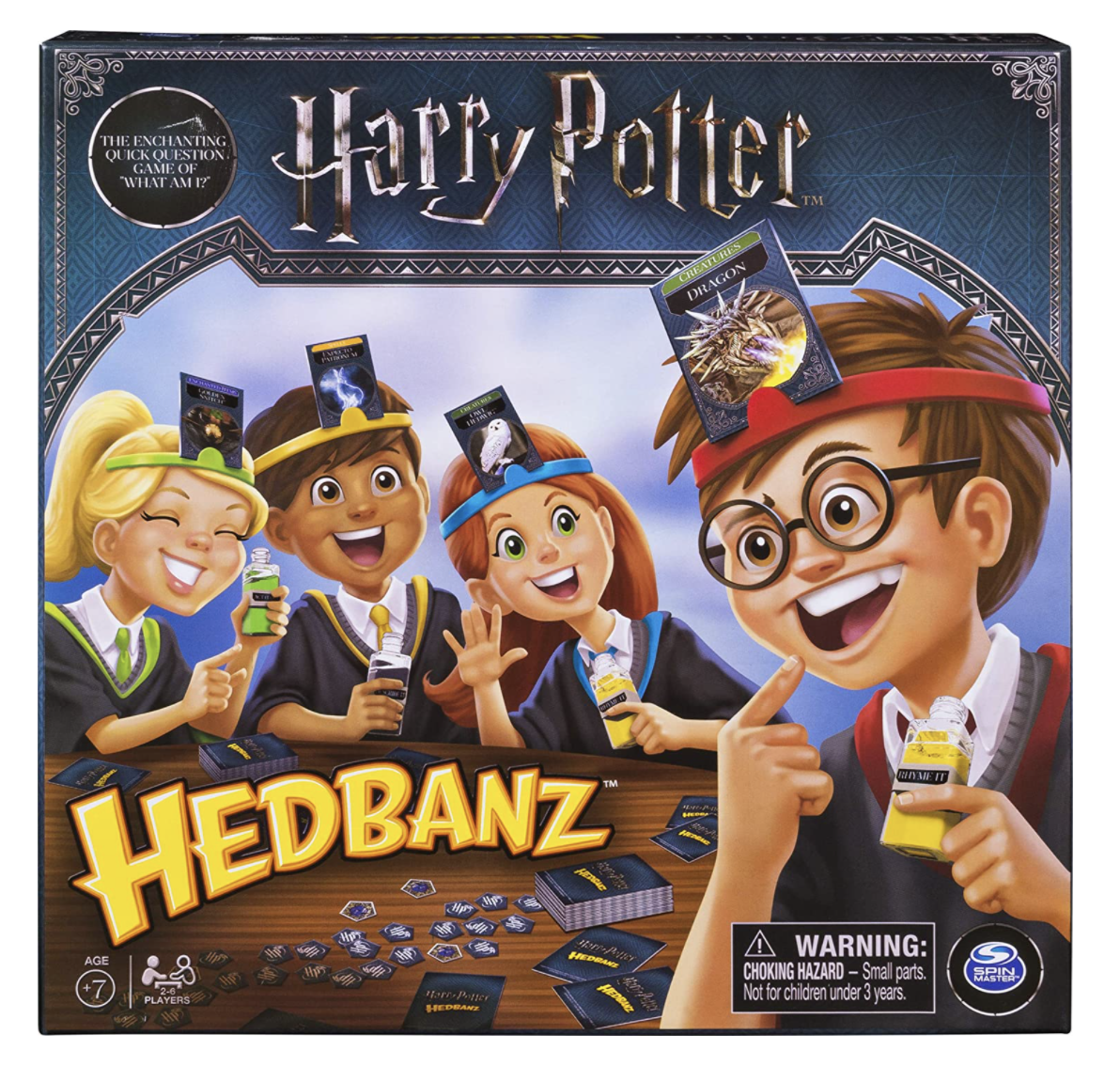 Scrabble World of Harry Potter Board Game (2-4 players, ages 11+)
It's a Potter twist on a classic game. Put your knowledge to the test by scoring points with wizarding world words as well as regular Muggle ones. Score even more points with 26 Harry Potter cards and four Magical Bonus cards. Play words like Quidditch, Hufflepuff, or Remembrall alongside centaur, poltergeist, and Herbology for a game that's as interesting as Hogwarts itself.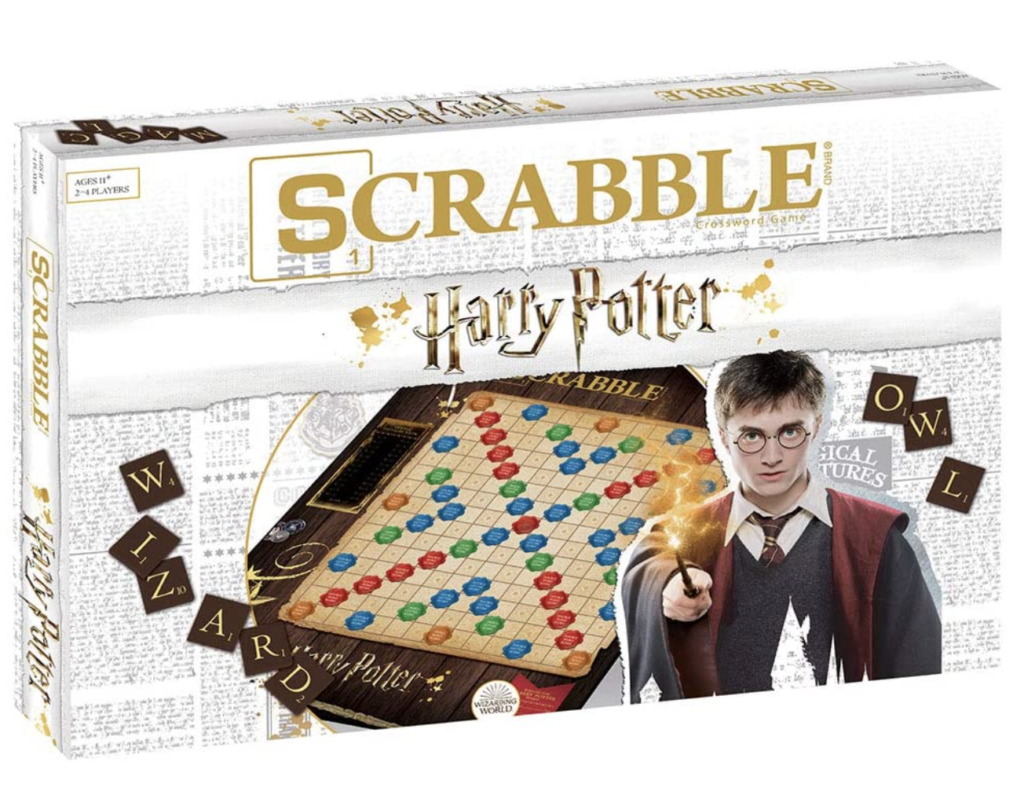 Harry Potter Hogwarts Battle (2-4 players, ages 11+)
Defeat villains and consolidate your defenses as Harry, Ron, Hermione, or Neville by collecting cards in the form of characters, spells, and magical items. With seven levels, this game will provide hours of fun. Add more cards to your deck by gaining influence, regain health to fight against villains, and secure Hogwarts from the forces of evil. The seven progressively challenging levels contain 250 cards and 70 chip pieces, and it's perfect for dedicated fans of the Potter world.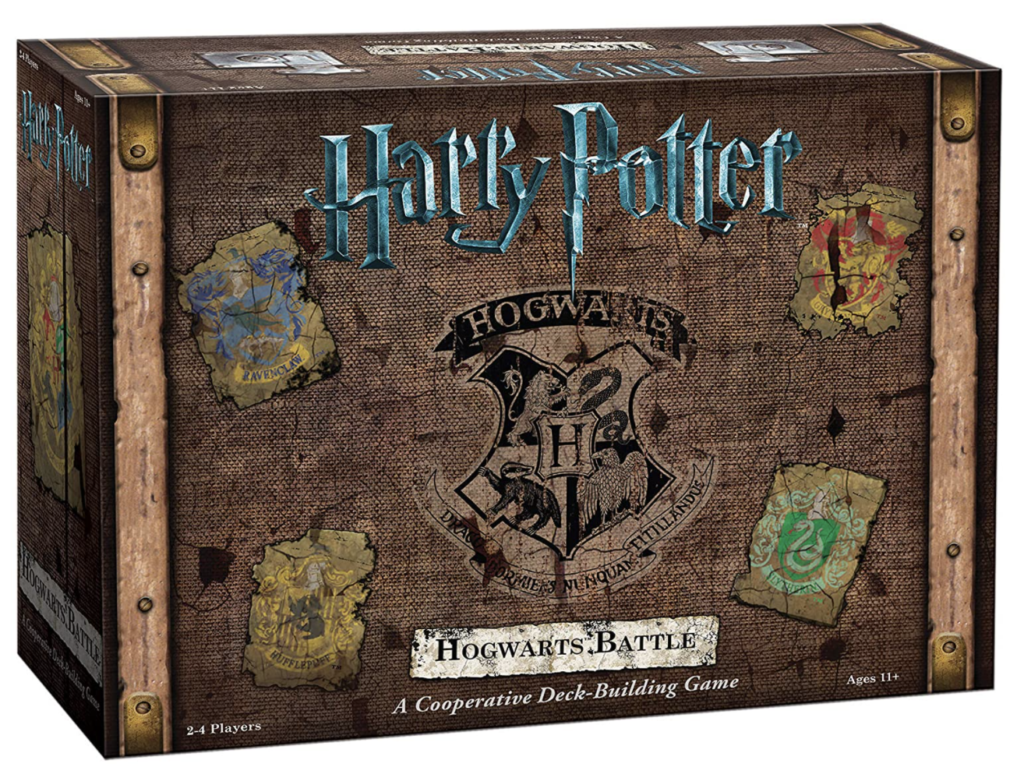 Wands away and absolutely no nonverbal magic allowed during gameplay. It just wouldn't be fair to the Muggles.
Happy Holidays and happy gaming, everyone!
Want more posts like this one? MuggleNet is 99% volunteer-run, and we need your help. With your monthly pledge of $1, you can interact with creators, suggest ideas for future posts, and enter exclusive swag giveaways!
Support us on Patreon