Every LEGO "Harry Potter" Anniversary Set Announced
LEGO has finally announced every 20th-anniversary Harry Potter set to be released later this year! We've heard many rumors about what they could be, ranging from a giant Gringotts to a huge wizard chess set. Here are the sets LEGO will actually create for its 20th anniversary.
First, we have a LEGO debut for our favorite wizarding village. 76388 Hogsmeade Village Visit will be released on June 1, although any European fans can preorder starting today! The set includes a rendition of Honeydukes and the Three Broomsticks and a golden Ron Weasley minifigure. There will also be six other minifigures featured in the set, including Madam Rosmerta, Dean Thomas, and Professor McGonagall, as well as four random wizard card tiles. We can't wait to explore LEGO's version of Hogsmeade!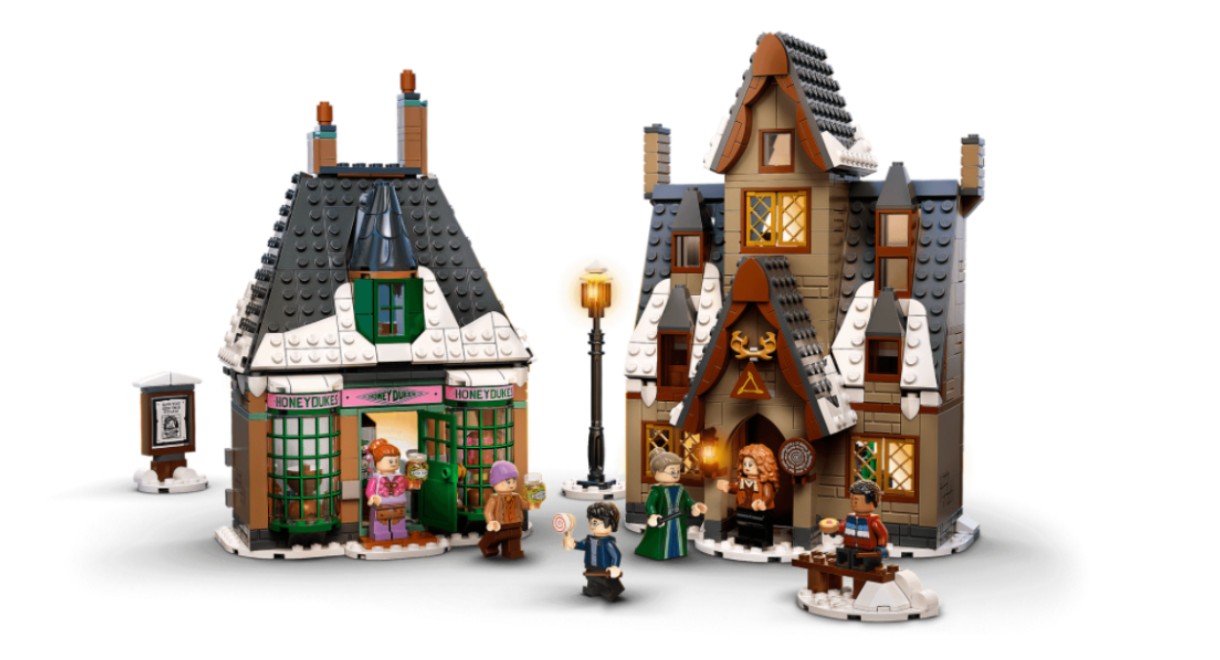 Besides minifigures, you could also now have a large figure of both Harry and Hermione. 76393 Harry Potter and Hermione Granger is available for preorder now! The set will include 1,673 pieces and will cost $119.99. Both figures have movable hands and legs, and the Harry figure will also include a rotating head and a fabric cape. The figures stand at over 10″ tall, and we can't wait to see your final creations.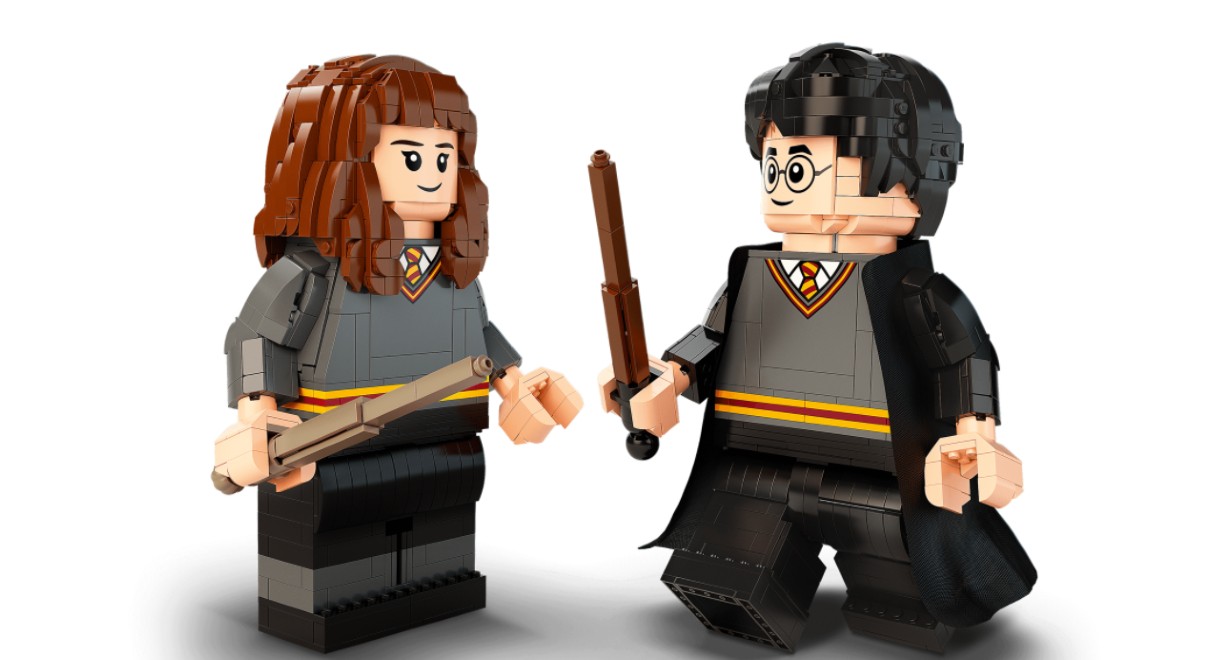 We reported on rumors of a giant wizard chess set last month, and now they've come true! 76392 Hogwarts Wizard's Chess is made up of 876 pieces and will cost $59.99. The set will also include an exclusive golden minifigure of Snape and three random wizard cards. You will be able to create your very own playable chessboard from the set, ready for some magical games.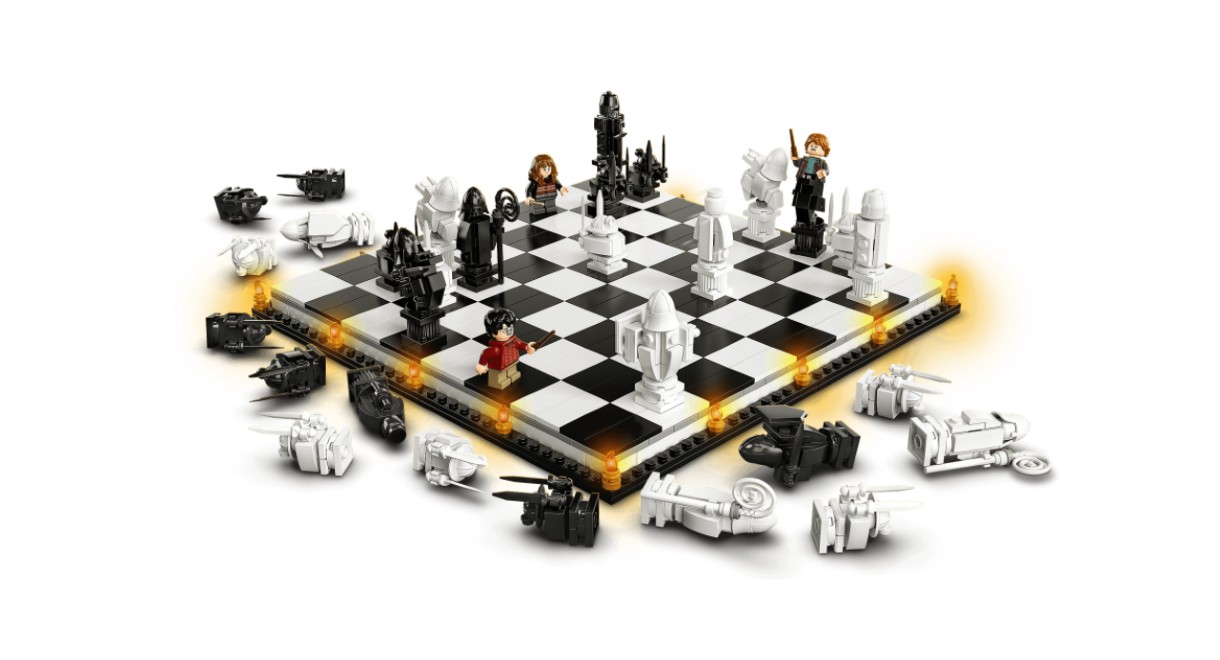 We also mentioned rumors of a remake of 2001's 4706 Forbidden Corridor, and they've also come true! It will be called 76387 Hogwarts: Fluffy Encounter and will feature an exclusive Hermione golden minifigure and 397 pieces. The final product will have five separate modules that interconnect in different ways. It's only currently available for preorder in Europe but will cost $39.99 when it reaches American stores in June.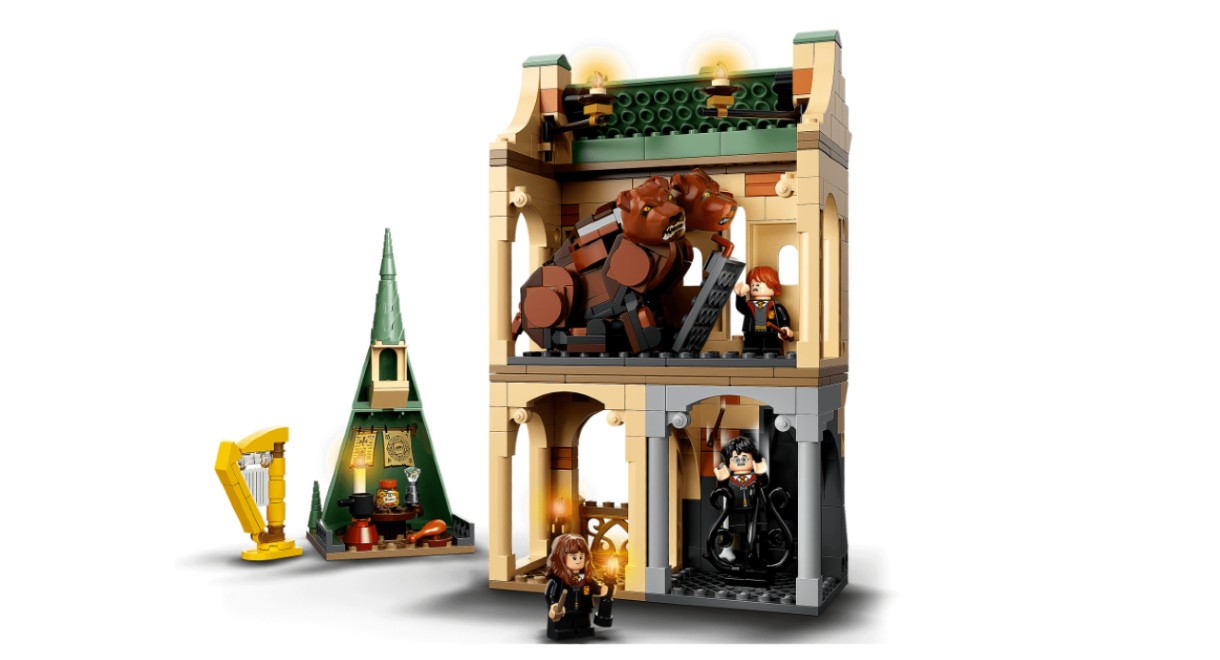 Moaning Myrtle may finally stop complaining; her bathroom will be getting a new LEGO set! It's called 76386 Hogwarts: Polyjuice Potion Mistake and will retail for $19.99. The set will include two random wizard cards and will be able to connect with 76389 Chamber of Secrets to create a larger project. You'll also get an exclusive golden Harry Potter minifigure with the set.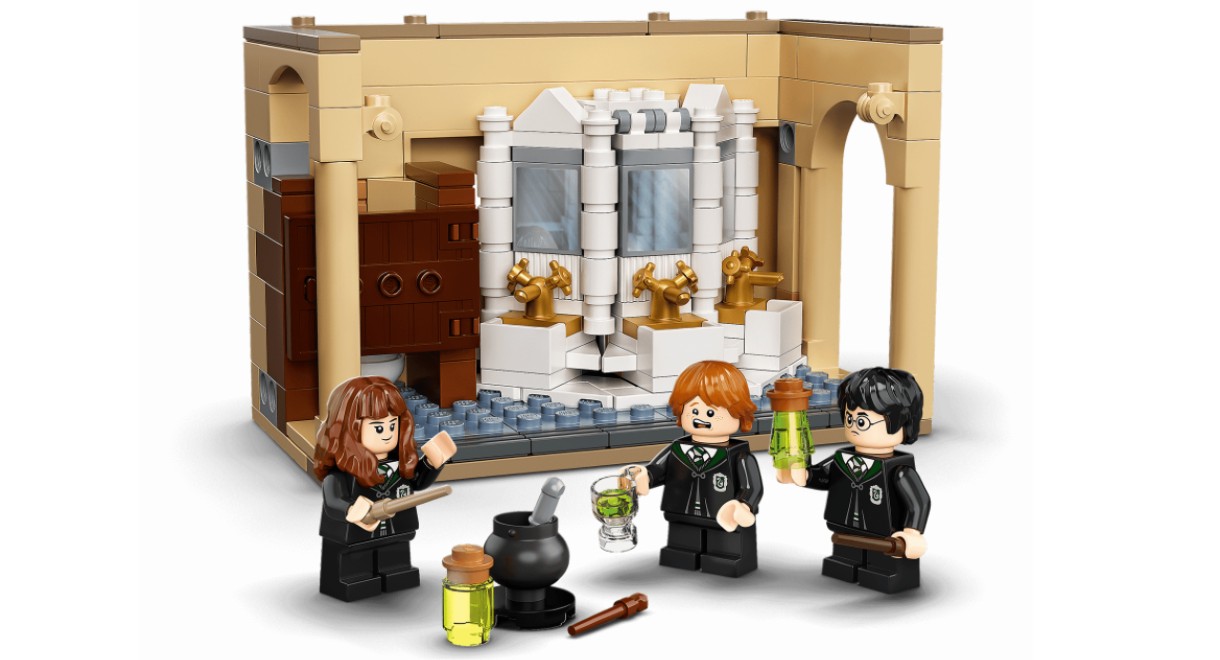 Last but not least, 76394 Fawkes, Dumbledore's Phoenix will allow you to build a 597-piece version of one of the series's most majestic birds. The set is available for preorder everywhere and will cost $39.99. Fawkes will even be able to fly; his wings come with movable joints. The figure will stand at 14″ when completed and will look absolutely magical!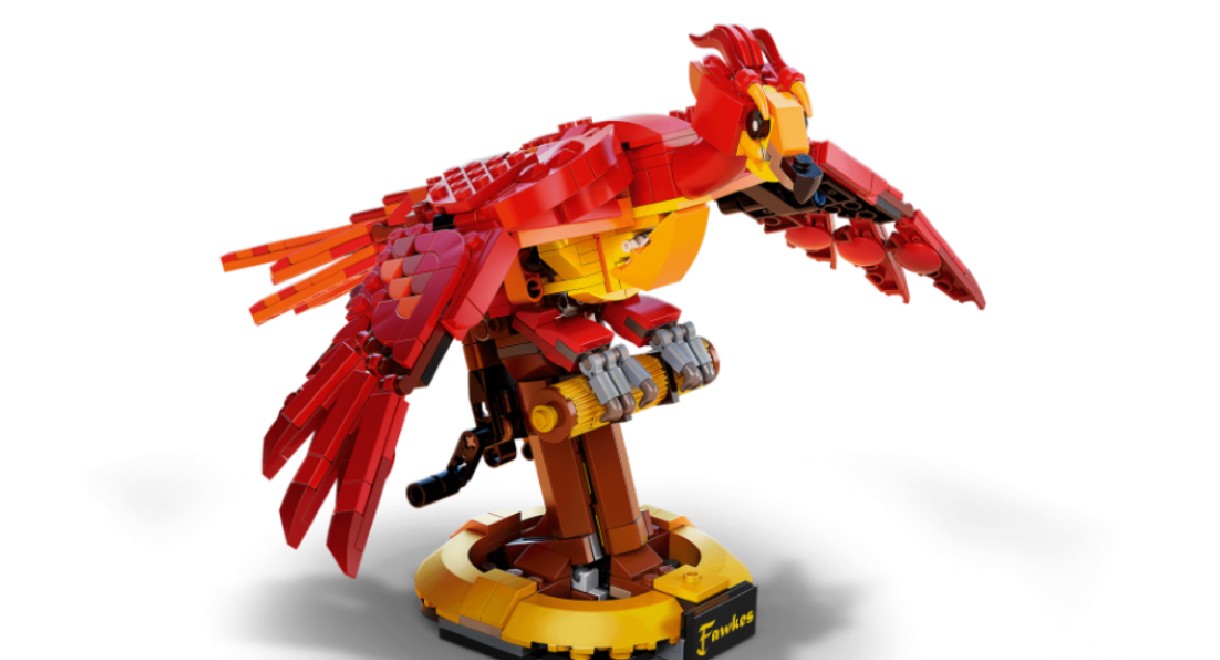 That's every anniversary set LEGO will release this year! After many rumors and so much anticipation surrounding the sets, are you happy with the final products?
Want more posts like this one? MuggleNet is 99% volunteer-run, and we need your help. With your monthly pledge of $1, you can interact with creators, suggest ideas for future posts, and enter exclusive swag giveaways!
Support us on Patreon