Seven Tea-rrific Ways to Add Magic to Your Cup
With National Tea Day happening in the United Kingdom on April 21, there's no better time to start thinking about tea. However you take your cup of tea, we've rounded up some great products that you're sure to love. Not a tea person? Check out this list of hot beverage gifts for more inspiration!
Teapots, Cups, and Mugs
At a minimum, you're going to need a cup or a mug for your tea, and we have just the thing with this Honeydukes mug. The 11 oz. ceramic mug featuring the Honeydukes logo has enough room for your favorite tea, and you'll be showing off your love for the Harry Potter series too.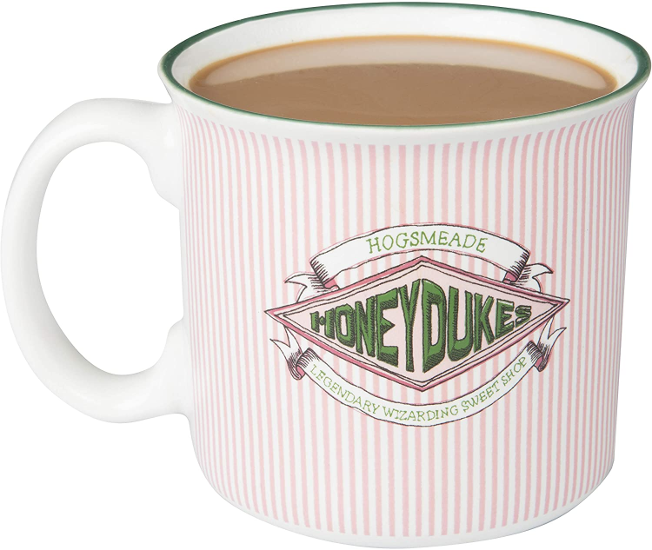 If you're constantly on the go but want to bring your tea with you, we suggest this 16 oz. Hedwig tumbler. It's insulated, so your hot tea will stay hot (or your iced tea will stay cold).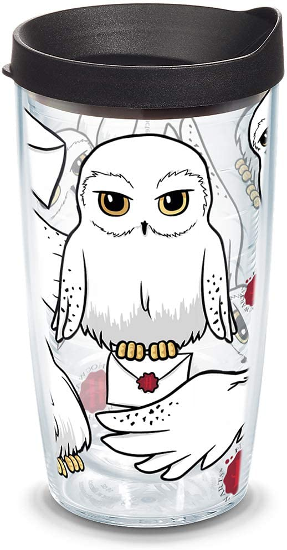 If you're entertaining others and want your love of the Wizarding World to be apparent, look no further than this mini teapot and mini mug set. With one cup for each Hogwarts House and adorable graphics featuring the House mascots, you can't go wrong!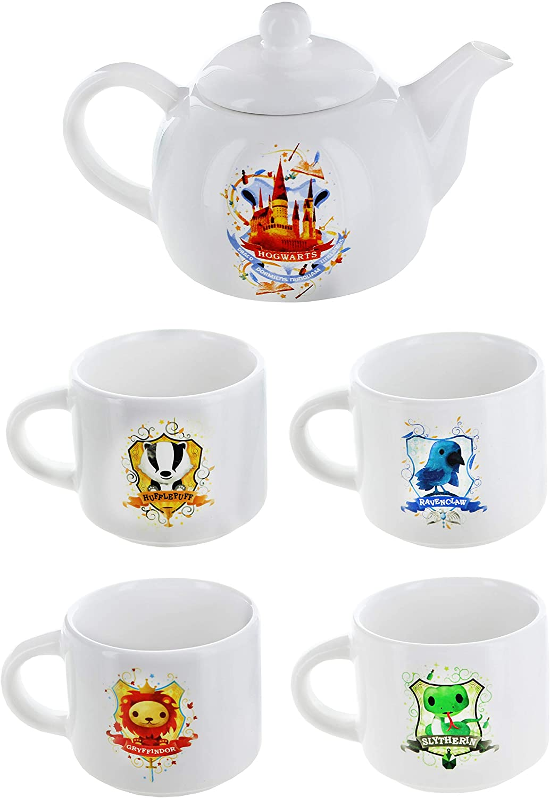 Looking for something unique? These figural mugs with art by Jerrod Maruyama feature Harry, Dumbledore, and Hedwig, and they might just be the cutest way to drink your tea. Each 16 oz. cup is ceramic and safe for use in the dishwasher and microwave.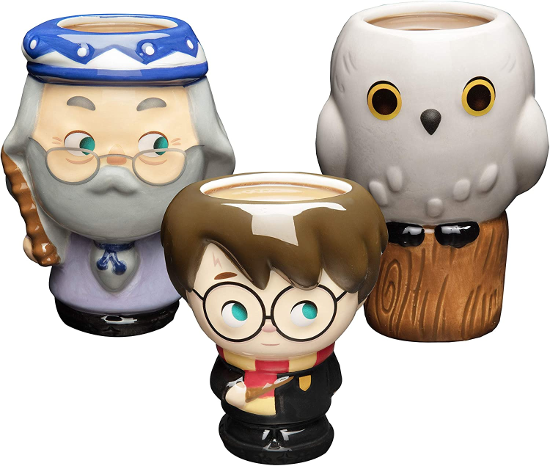 Utensils and Accessories
If you're going to make a cup of tea, you're going to need something to stir it with. We love this demitasse spoon with the Hogwarts crest on it, especially with its "wand" handle.
If you use loose leaf tea, check out this magical tea infuser. Inspired by the Marauder's Map, it includes the quote, "I solemnly swear that I am up to no good," on the embossed charm attached to it.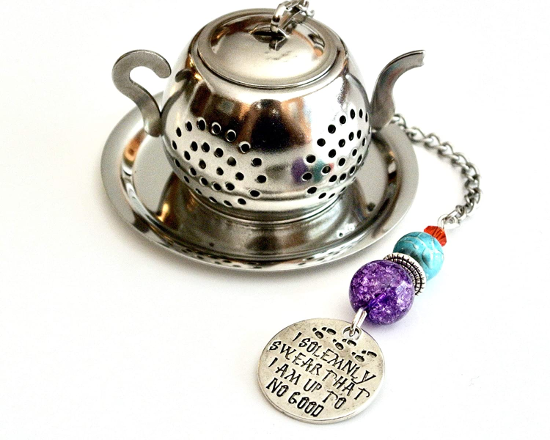 Lastly, we can't forget Dobby and his tea cozy! If you want to knit your own Harry Potter tea cozy (or egg cozy), there's a kit for that. Even better? The designs are inspired by the Weasleys' sweaters.