Events Roundup: Philosophical Discussions, N.E.W.T.-Level Trivia Quizzes, and Friendly Nights In
The start of the fall season is always a magical time of year. The Hogwarts school year has begun, and there's a nip in the air as the weather starts to turn colder (for those witches and wizards in the northern hemisphere, that is). It's the time of year to get your Potter on in every way imaginable, even if that means taking the time to enjoy a few fun and wacky activities along the way. With that in mind, let's get started on this week's Events Roundup.
D&B Trivia Night: Harry Potter Edition
If you are truly as devout a fan as the next, you'll be able to score some major points at any local bar's trivia night. Several Dave & Buster's locations around the United States are hosting a Potter-themed quiz night, so it's time to crack open your books and study up. Those who participate will endure a seven-round quiz with questions that will put the N.E.W.T.s to shame. Prizes are in place for winners in first, second, and third places. Bonus prizes are available for those with the best costumes and best team name and for whoever can answer special trivia questions. Dave & Buster's locations in Irvine, California; Los Angeles, California; Philadelphia, Pennsylvania; Braintree, Massachusetts; and many others will play host to the night's contest. Entry fees start at $5, and the event will be held on Tuesday, September 28 starting at 7:30 p.m. in the time zones of each D&B location. For a full list of D&B locations holding trivia nights, check out the event website.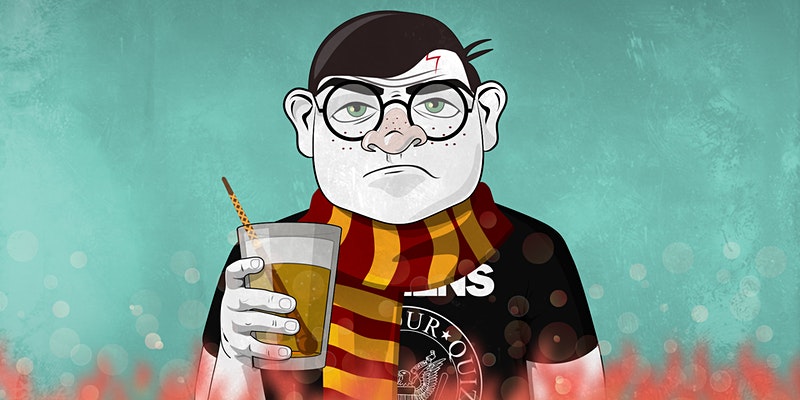 A Drink with the Idler: In Conversation with Jessie Cave
If you enjoy meeting up at the pub with like-minded folk for a good drink and an in-depth conversation, this event is for you. Tom Hodgkinson, writer and founder of Idler, will be in conversation with Jessie Cave (known for her portrayal of Lavender Brown). Idler is a company "devoted to helping people to lead more fulfilled lives" that also publishes a bimonthly magazine of various related topics. Those who wish to attend the online event will be enthralled with the philosophical topics of conversation between Hodgkinson, Cave, and secondary guest speaker Dr. Mark Vernon. The end of the session will be open-ended, and a live Q&A will also take place so as to keep the chatting going even after the event has officially closed. Tickets are on sale now, starting at £5. The session will start on Thursday, September 30 at 10:00 a.m. PDT. More information about tickets, times, and how to attend is on the event website.
Harry Potter and the Sacred Text: Night of Togetherness
Being together, even if it's virtual, is still a vital part of the Harry Potter fandom and community. Harry Potter and the Sacred Text events have been previously held on several occasions with the intention of diving deep into the Potter series to read between even the most mundane lines. This session won't focus on one single book or chapter of the series but instead will be more about friends and fandom coming together with a common interest. Three hosts will entertain guests with book recaps and synopses, games, trivia, and more. Tickets for the event start at $10, and it will be held on Thursday, October 7 at 5:00 p.m. PDT. For more information, check out the event website.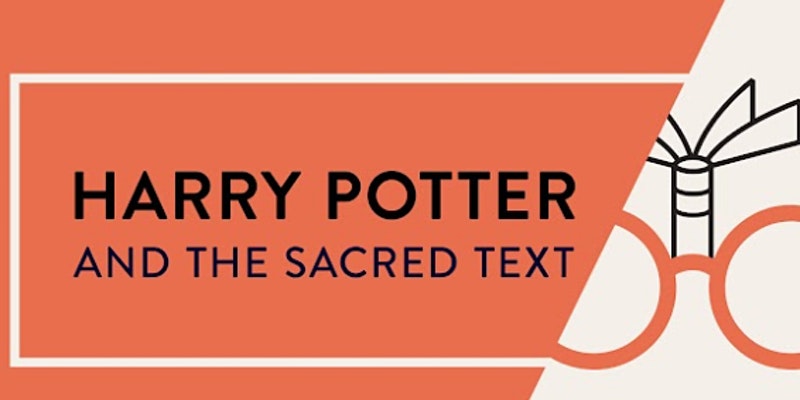 Fletcher Fun Friday: Wizarding Animals to Amaze
The Fletcher Place Community Center in Indianapolis, Indiana, is hosting a Potter-themed fundraiser for animal lovers, wizards and Muggles alike. Join your furry-friend enthusiasts on Fletcher Fun Friday as you learn about owls, pythons, spiders, rats, and more. Not only will guests get up close and personal with some of the wizarding world's most treasured creatures, but there will also be photo opportunities before the session. The event will be hosted at the Hotel Tango in Indianapolis, Indiana, on Friday, October 8, starting at 7:00 p.m. EDT. More information can be found on the event website.
Mind the Gap: A Virtual Event Supporting Mental Health
Show your support for the advancement of mental health awareness with the Mind the Gap virtual event. In conjunction (train puns intended) with World Mental Health Day, Hornby, which makes a Hogwarts Express train set, is hosting a live event on its YouTube channel that will include interviews, discussions, storytellings, and more. The aim of the event is to shed light on issues surrounding mental illness and to illustrate that personal hobbies, such as train modeling, can help those who struggle. The online event will be a mix of live and prerecorded sessions on October 10.
That's all we have for you for this week's Events Roundup. Check back later for more fun activities in your area. If you're hosting an upcoming magical event, you can submit it to be included in a future Events Roundup by sending all relevant information to submissions@staff.mugglenet.com.
Want more posts like this one? MuggleNet is 99% volunteer-run, and we need your help. With your monthly pledge of $1, you can interact with creators, suggest ideas for future posts, and enter exclusive swag giveaways!
Support us on Patreon