Seven Books Voldemort Could Have Read in His Rise to Power
With books having helped the golden trio many times when facing trials at Hogwarts, I wondered what books might have helped those with ill intentions, such as Lord Voldemort himself. Here are seven books that I believe Voldemort could have read during his rise to power: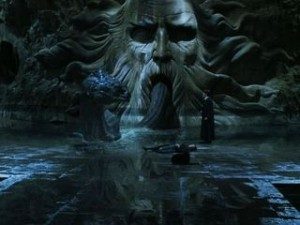 Fantastic Beasts and Where to Find Them by Newt Scamander
After discovering that it's a Basilisk that's hidden within the Chamber of Secrets, there's a high possibility that Tom Riddle would have sought out the information provided in this book. In his book, Newt Scamander writes that "… Basilisks are uncontrollable except by Parselmouths…" (FBaWtFT 4) and therefore would provide Riddle with the security that he would not only be able to speak with the snake but control it as well.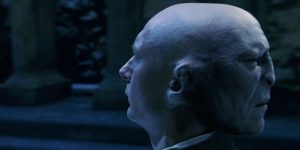 Beyond Good and Evil by Friedrich Nietzsche
"There is no good and evil, there is only power, and those too weak to seek it" (SS 291). These are the words spoken to Harry in the final confrontation with Quirrelmort during Harry Potter and the Sorcerer's Stone. While this is Quirrel's line in the book, it's one of Voldemort's lines in the movie adaptation. With this philosophy, Beyond Good and Evil would be the perfect book for Voldemort to read. Nietzsche explores the meaning of many important concepts in life, such as knowledge, truth, free will, and morality, and he uses these topics to discuss the concept of "the will to power" – a suitable read for a man so focused on gaining power.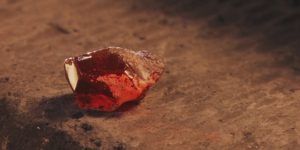 Philosopher's Stone: A Quest for the Secrets of Alchemy by Peter H. Marshall
Though first published in 2001, this book would have caught the Dark Lord's eye had he ever seen it. Given Voldemort's obsession with gaining immortality and his attempts to obtain the Sorcerer's Stone, he would likely use this book to locate the stone or even make his own. Marshall's book investigates the reality behind the tales of the Sorcerer's Stone. It would very likely have proved helpful in allowing Voldemort to draw closer to his desire to become immortal.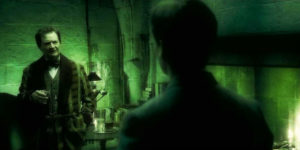 The Book of Immortality: The Science, Belief, and Magic Behind Living Forever by Adam Gollner
Though published in 2013, this book is one that I believe Voldemort would have dedicated his time to reading. Gollner's book explores the human fascination with living forever and dives into observing all the various ways we've tried to achieve it worldwide. From being cryogenically frozen to discovering the fountain of youth, this novel makes achieving immortality seem feasible. For this reason alone, I believe that Voldemort would add this to his TBR list.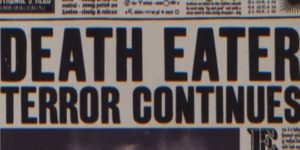 The Art of War by Sun Tzu
Since Voldemort is a cunning and resourceful Slytherin, leader of the Death Eaters, and someone who wished to take control of the wizarding world, this book might not be that big of a surprise to see on the list. The Art of War by Sun Tzu is a book that explores – within a mere 13 chapters – the art of warfare and the strategies and tactics used in waging war, leading and controlling an army, and even using spies as a means to an end. Due to Voldemort wanting to control and dictate, I feel that he could use the text within this book to his advantage.
The Prince by Niccolo Machiavelli
It would be particularly amusing if Voldemort were recommended this book by none other than the Half-Blood Prince, Severus Snape. The Prince is a political and philosophical piece written by Niccolo Machiavelli in the 16th century. It explores how the aims of the royals, such as glory and survival, justify the use of immoral means to achieve such ends. To me, this sounds like the type of book that would catch Voldemort's eye. It would certainly appeal to his selfish and ruthless personality, given the debates that the book encompasses. While this book explains the aims of Muggle royals, Voldemort could very well try to adapt some of the techniques in this book to suit his own agenda.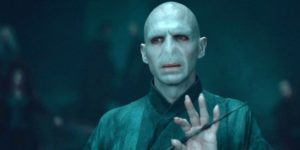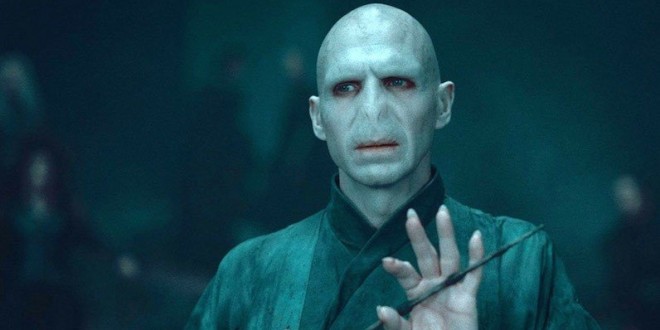 Moste Potente Potions by Phineas Bourne
This book found in the Restricted Section of the Hogwarts library contains various gruesome potions. You may remember it as the book that provided instructions for brewing the Polyjuice Potion, which allowed Harry and Ron to transform into Crabbe and Goyle in Harry Potter and the Chamber of Secrets. While our protagonists were using it to help gain information that would allow them to put a stop to the evil goings-on at Hogwarts, it's possible that Voldemort sought out its text too. I can imagine him searching its pages for a way to gain immortality – even how to make Horcruxes! Maybe it's in this book that he found or drew inspiration for the emerald potion/Drink of Despair that Dumbledore is forced to drink in Harry Potter and the Half-Blood Prince.
So that's it for the list of seven books Voldemort could have read in his rise to power. Let me know what you thought down in the comments, and don't forget to make your suggestions!
Want more posts like this one? MuggleNet is 99% volunteer-run, and we need your help. With your monthly pledge of $1, you can interact with creators, suggest ideas for future posts, and enter exclusive swag giveaways!
Support us on Patreon