Everything Brilliant about Broad Strokes' Radio Play: "The Great Wizarding War"
This month, we're celebrating the many forms that Harry Potter content appears in our fandom. From the iconic book series to fan films, theatre productions, and art, our fandom is one that uses every opportunity to celebrate the world of Harry Potter. And in that spirit, MuggleNet is giving a shout-out to a very special fan-made project, one that delves into that often theorized but overlooked period of wizarding history: The First Wizarding War. The Great Wizarding War is an audio drama created by Justin Zagri, Garrett Schweighauser, and Mick Ignis. As an unofficial and non-profit series, it's made by the fans, for the fans.
This series picks up right after the climactic events of Severus Snape and the Marauders (which can be seen in the featured image of this article) and wastes no time in playing with all our emotions. For anyone who fell in love with Broad Strokes Productions' work and characters in Severus Snape and the Marauders, The Great Wizarding War is an absolute must for listening. It brings back all our favorite faces (and voices) from the film and expands the cast and character list. Even more interestingly, this series brings life to a few new characters you've always wondered about. Ever wondered about James' parents or Peter Pettigrew's family situation? There are plenty of twists, turns, and questions answered in the course of this twelve-part series.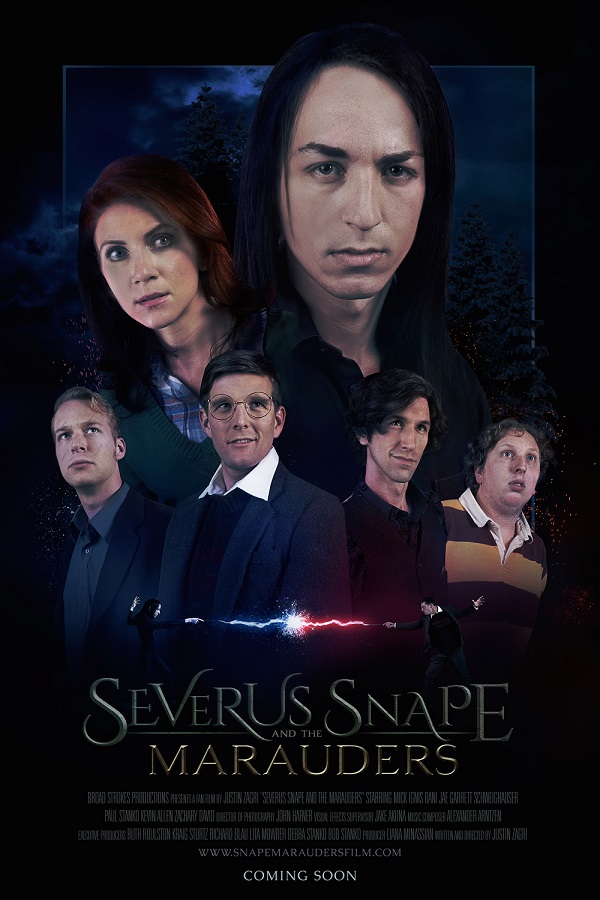 The Great Wizarding War brings us back to the world of Harry Potter, with an action-packed, emotional rollercoaster of a plot. The First Wizarding War has always been something of a mystery for us in the fandom. Harry Potter gives us hints and a few glimpses into the events of the war, culminating on that fateful Halloween night of 1981. However, the actual events and actions of various characters have always been something to speculate about. This audio drama does an excellent job of piecing together what we know of characters like the Marauders, Severus Snape, Lily Evans, and others in the Order of the Phoenix and Death Eaters and spins it into a tense and exciting plot. It's great to get a story that gives us the Marauders content we've always wanted but also looks at characters on both sides of the war.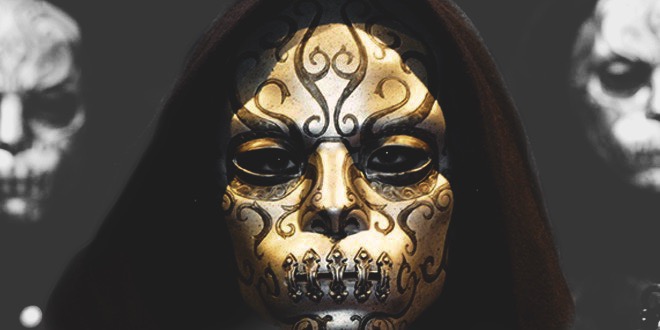 After the beautiful, cinematic work of Severus Snape and the Marauders, you may be wondering why Broad Strokes went with a radio drama format. Partly, as co-creator Justin Zagri explains, this choice was made due to budget constraints imposed by Warner Bros. on making Harry Potter-related fan content. However, Broad Strokes turned this constraint into a positive, as without the limitations and difficulties imposed by a visual format, they were able to create something much more imaginative.
We got to record with a much bigger cast. And because it's audio-only, it's way more imaginative this time". – Justin Zagri
And yes, they definitely delivered on that. Not only is the plot super intricate and sweeps across multiple settings and character groups, but the high quality of the sound design more than makes up for visuals. Even tricky scenes like duels and action scenes are amazing when heard in audio format and create quite the immersive and imaginative experience that you can sit back and get lost in. Think of this radio play as the best kind of book experience for your ears. Quite simply, the score (composed by Alexander Arntzen) and sound production are stunning.
But if you're worried that you need a little visual stimulus, this radio play goes above and beyond and includes various fan art that beautifully illustrates major scenes. While the sound design alone perfectly provides all the information for the context and actions in a scene, these fan-made artworks are a small touch that perfectly brings that added bit of visual interest to the experience. It's so great that Broad Strokes also chose to promote Harry Potter fan art and artists in this way and celebrate another creative aspect of our fandom.
In the end, The Great Wizarding War is the Marauders-era content that our fandom has always been so interested in. It brings back the banter, emotional trials and tribulations, and conflict that these four friends are famous for and gives us more insight into other key Harry Potter characters, namely Severus Snape and Lily Evans. Funny, witty, and heartbreakingly emotional, this radio play has become an essential part of my Harry Potter experience and proves the power of fan-made content.
The Great Wizarding War is available for listening on various platforms, including YouTube, Spotify, Google Podcasts, and Apple Podcasts.
Want more posts like this one? MuggleNet is 99% volunteer-run, and we need your help. With your monthly pledge of $1, you can interact with creators, suggest ideas for future posts, and enter exclusive swag giveaways!
Support us on Patreon